Watch: Johnny Depp Mocks Apology Video to Australia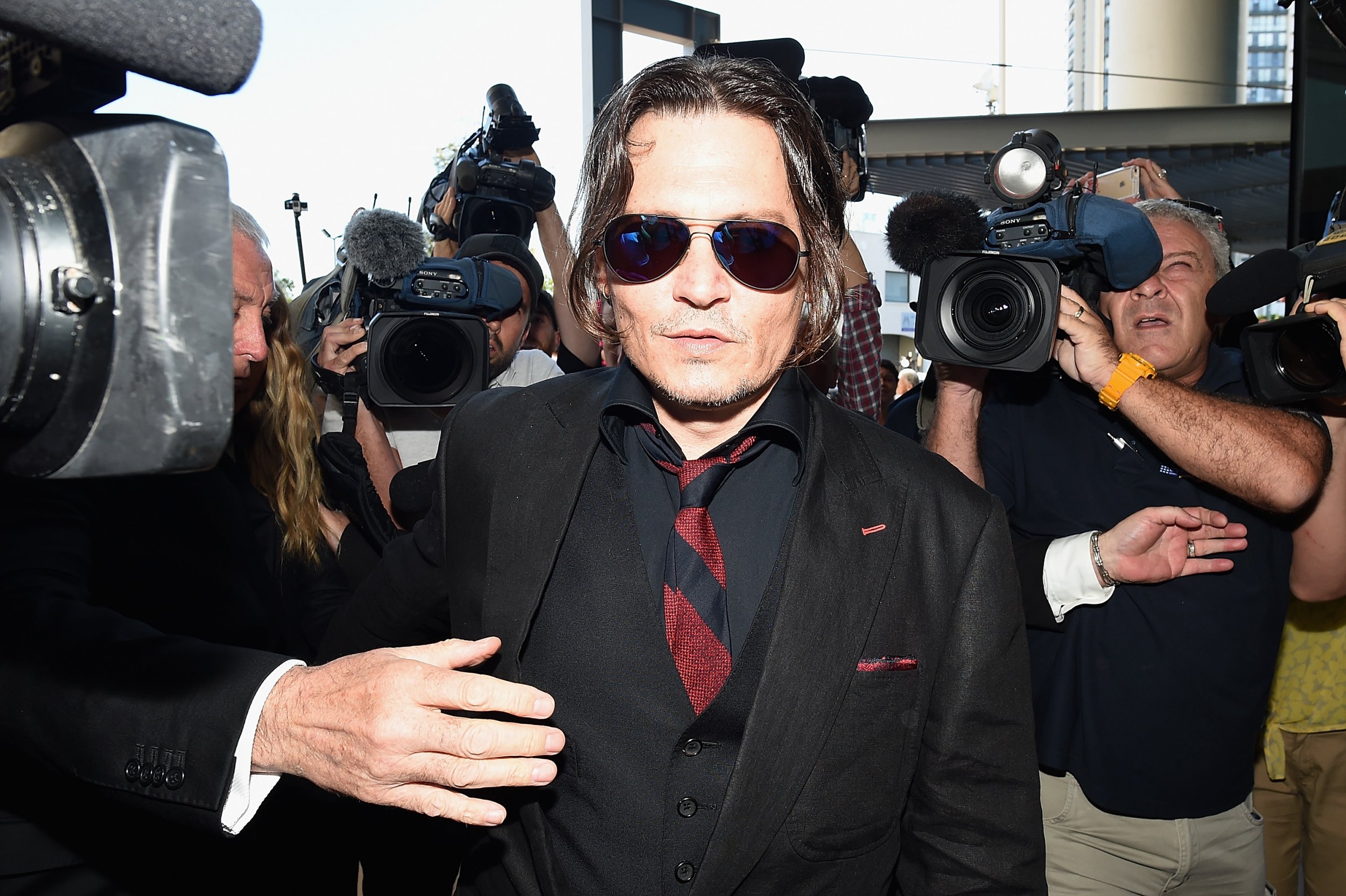 Actor Johnny Depp has poked fun at his bizarre video apology for breaching Australia's pet quarantine laws.
Depp, 52, and his wife Amber Heard got into trouble with Australian authorities when the latter smuggled their Yorkshire terriers, Pistol and Boo, into the country in May 2015. Heard, 29, escaped conviction in April after pleading guilty to charges of making a false statement on her immigration card. She was given a $1,000 one-month good behavior bond and no recorded conviction.
The couple delivered a video apology for the incident in April, which—despite the lacklustre acting and apparently sarcastic tone—was praised by Australian magistrate Bernadette Callaghan, who handled Heard's case, as "of far more benefit to this country" than any conviction.
Now, Depp has mocked the video at a U.K. press event for his new film Alice Through the Looking Glass. "I really would like to apologize for not smuggling my dogs into England because it would have been a bad thing to do," said Depp, before describing Australians as "chipper" and joking that he "tried to kill" his terriers after the Australia incident.
Depp and Heard's original apology video provoked a sarcastic response from Australian agriculture minister Barnaby Joyce, who had threatened to have the dogs put down if they were not returned to the U.S. In reference to Depp's wooden appearance in the video, Joyce remarked: "I don't think he'll get an Academy Award for his performance," an apparent dig at the fact Depp has thrice been nominated for the Oscars, but is yet to triumph.