UPDATE: Friday, April 9, 2021: DMX has died at the age of 50, his family confirmed on Friday.
Original story:
DMX is still on life support and his family will make a statement later today, his manager has confirmed following more rumors the rapper had died.
A number of people posted condolences to the rapper—whose real name is Earl Simmons—overnight, including comedian Luenell.
However, the 50-year-old's manager Steve Rifkind posted a video confirming he is still alive and urged people to stop spreading rumors.
"Everybody posting these rumours, DMX is still alive, he is on life support," Rifkind said in the video, which was posted to Instagram.
"Let the family relax for a night," he said. "You'll be hearing a statement from the family sometime tomorrow... the only thing I ask is stop with the rumors."
Rifkind told NBC News on Wednesday (April 7) that DMX remained on life support in a coma following a heart attack.
Hundreds of people attended a prayer vigil outside White Plains Hospital on Monday organized by DMX's family.
The hashtag #RIPDMX began trending in the United States and tributes to DMX began to emerge following Luenell's message of condolence.
"It is over. My friend is gone. Soar with the [birds]. Join the best that ever did it. RIP...... DMX," Luenell wrote.
She then deleted the story, and posted a new one to say that she meant that organ failure meant DMX was "gone" to her.
"When your spirit leaves and your organ fails you, the body becomes just a shell. One becomes wrapped in the Lord's arms. That's what 'I' call gone. I'm sorry to all," she said.
The latest round of rumors come after Fox Soul host Claudia Jordan mistakenly tweeted that DMX had died earlier this week.
The host wrote "Rest in Paradise DMX" before quickly deleting her post and apologizing after receiving backlash.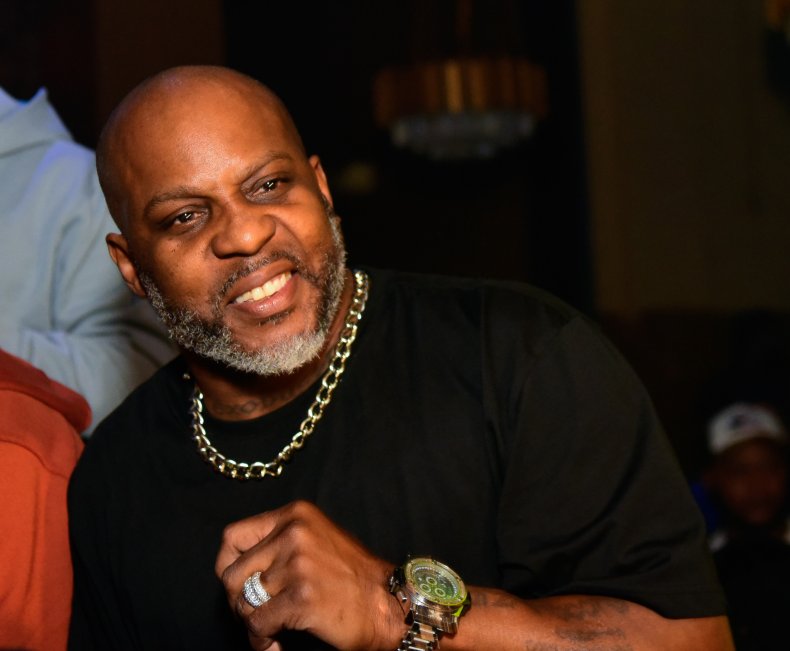 In a statement released on Sunday, the family shared news of DMX's condition and said: "We ask that you please keep Earl/DMX and us in your thoughts, wishes, and prayers as well as respect our privacy."
DMX's long-time attorney Murray Richman said during a radio appearance on Sunday that his client was in a "grave condition."
"I received the call this morning that he was in the hospital," Richman told ABC New York station WABC, confirming that he had spoken to his client's family. "He is in grave condition, whatever that means. That's exactly what I've been told."
Fans have also been sharing viral videos of moments from DMX's life.