Donald Trump Could Face Criminal Charges If He Loses 2020 Election, Prosecutors in Michael Cohen Case Believe: Report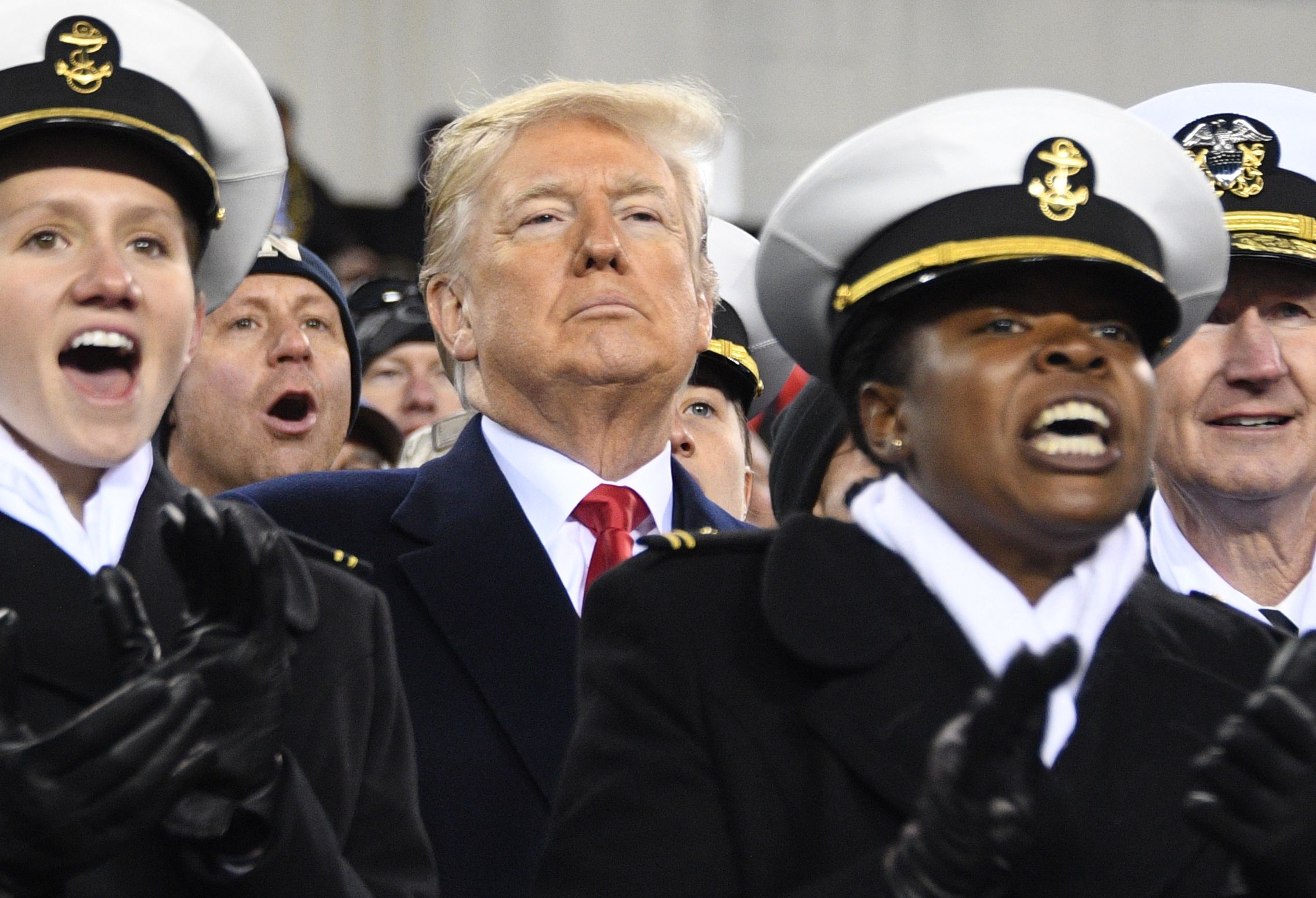 Federal prosecutors in New York reportedly believe President Donald Trump could be charged with campaign finance violations if he loses the 2020 election. Prosecutors in the Southern District of New York, who on Friday outlined their conclusion that Trump's former personal lawyer Michael Cohen committed two campaign finance violations at the direction of the now-president, have examined the statute of limitations on the crime, according to a report from The New York Times on Saturday.
In a sentencing memo for Cohen, prosecutors signaled that they had come to their own conclusion that the former "fixer" was being truthful when he said in a plea agreement in August that he had been following Trump's orders when committing the felonies. The campaign finance violations center on payments made prior to the 2016 election to two women—Stormy Daniels and Karen McDougal—in order to ensure their silence about alleged affairs with Trump.
"During the campaign, Cohen played a central role in two similar schemes to purchase the rights to stories - each from women who claimed to have had an affair with Individual 1 - so as to suppress the stories and thereby prevent them from influencing the election," prosecutors wrote.
"In particular, and as Cohen himself has now admitted, with respect to both payments, he acted in coordination with and at the direction of Individual 1," they added. The assertion marks the first time that federal prosecutors have deemed Trump an active participant in the conspiracy."
The Justice Department has asserted in memos, amid the impeachment investigations of Presidents Richard Nixon and Bill Clinton, that a sitting president should not be indicted due to the vast responsibilities of his office. There is, however, no law on the books preventing it from happening and the Supreme Court has never weighed in on the issue.
Trump's personal lawyer Rudy Giuliani has previously said that special counsel Robert Mueller has indicated that he believes a sitting president cannot be indicted. The campaign finance case, however, is being led by a separate office in New York.
There is nothing to prevent a president from being indicted after he leaves office. The statute of limitations on campaign finance violations stands at five years, meaning Trump could be charged were he to leave office following the 2020 election, at the start of 2021.
According to The Times, Trump's lawyers still believe such a scenario is unlikely. Yet even without criminal charges, the president could still face political consequences in the form of impeachment.
It is clear that Friday's news, which also included a further filing accusing Trump's former campaign chairman of lying to the special counsel, was far more damaging for the president than he led on when tweeting that the news "totally clears the president."