Philadelphia Doctor Stabbed Multiple Times in Head and Face by Patient
A Philadelphia doctor has been stabbed multiple times in the face and head by the patient she was treating.
Philadelphia Police said the suspect was taken into custody after he stabbed the doctor, who was attending to him inside Pennsylvania Hospital on Spruce Street on Tuesday afternoon.
The doctor is recovering from her injuries. It is not clear what led to the assault.
It comes as healthcare workers across the country face immense pressure amid the coronavirus pandemic.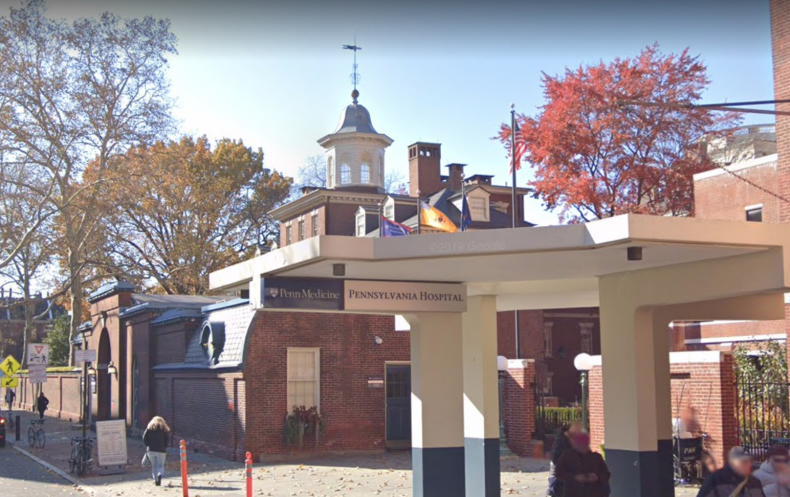 In a statement to CBS, Penn Medicine said: "Swift action by hospital staff ensured that the physician received immediate care, and they are in stable condition. There was no danger at any time to other patients or staff in the hospital."
Dr. Theodore Christopher, chairman of the Department of Emergency Management at Jefferson, told the broadcaster that the attack was shocking, but not surprising.
He said: "I would venture to say 80% or most of us have either been assaulted or been the victim of some sort of violence by a patient.
"I think more recently there has been a call to report these things and these items, but I would say less than a third of doctors and nurses probably report these incidents."
"It's reached a crisis point at this time I think because of the temperature in the country and what's going on in the country and the violence that we are seeing here in Philadelphia," he added.
Newsweek has contacted the Philadelphia Police and Penn Medicine for comment.
Meanwhile, violence against healthcare workers was called a "rising epidemic" in the U.S. by the American College of Emergency Physicians in 2019.
A recent survey also found 93 percent of healthcare workers are stressed, 86 percent experience anxiety, 82 percent felt emotionally exhausted, 70 percent had trouble sleeping and 76 percent reported burnout.
In December, medical staff at HCA Healthcare's Riverside Community Hospital in California sent a memo to its nurses asking them not to go on strike during the holidays as the ICU units neared 100 percent capacity.
Although the medical staff said they respect the nurses' right to strike, they stated it's not in the patients' best interest.
"This stoppage in workforce comes at a very crucial time during our COVID surge," said the memo, obtained by Becker's Hospital Review on December 16.
"We are at an all-time critical point, and as patient advocates, our patients and community are in serious need of our team together," the memo continued. "We, the medical staff want to urge you to reconsider the timing of your strike and the impact at this critical time in patient care."
Health officials in Riverside County reported there are no available ICU beds countywide as hospitals hit capacity for both COVID-19 and non-COVID patients at the time.