#DoctorsSpeakUp Trends on Twitter as Anti-Vaccine Movement Hijacks Hashtag Intended to Combat Misinformation
#DoctorsSpeakUp is trending on Twitter because anti-vaxxers have hijacked the hashtag started by doctors.
Dr. Zubin Damania, who creates online content under the name ZDoggMD, started the #DoctorsSpeakUp movement to speak out against anti-vaxxers who share misinformation online.
The movement was inspired by the backlash and death threats that Dr. Nicole Baldwin received after her TikTok video about vaccines went viral.
Dr. Damania wrote on Facebook: "Dr. Nicole Baldwin, a pediatrician who dared to support vaccination on TikTok, drew a coordinated attack from the antivaccine cult including death threats. Here's why we all should be fighting back with her. #DoctorsSpeakUp."
But the anti-vaccine movement hijacked the hashtag and shared a poster telling its followers to disrupt the doctors by tweeting questions including: "When will #DoctorsSpeakUp that vaccines harm and kill children?" and; "Why won't #DoctorsSpeakUp that vaccines harm many of their patients?"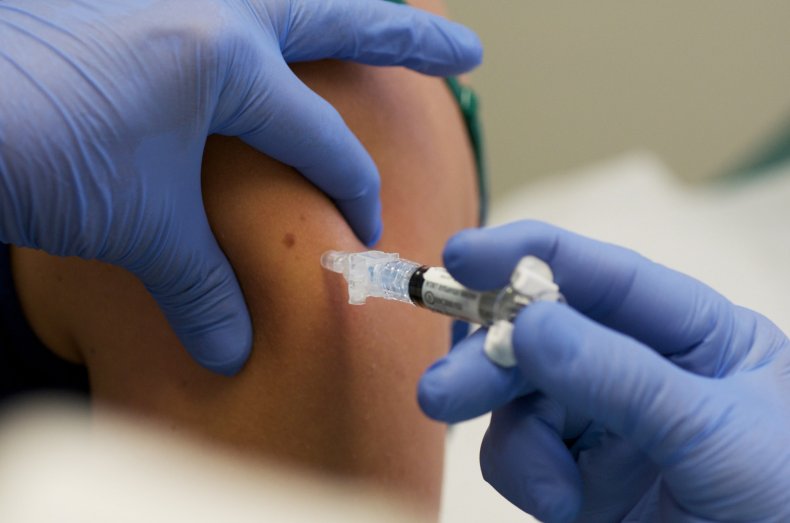 The poster falsely claims that the hashtag was started by the American Academy of Pediatrics (AAP), although it was started by Dr. Damania who is not affiliated with the AAP. The anti-vaccine movement is using the hashtag to tweet at the AAP and its local branches, asking them the questions recommended in the poster.
Speaking to Newsweek, Dr. Damania said of the hijacking: "It's an act of desperation on their [anti-vaccine movement's] part because they've never seen physicians and healthcare professionals so united. It works to our advantage because it makes it easier to identify and block anti-vaccine cult members on Twitter and other social media channels, effectively reducing their reach.
"We combat misinformation spread by the anti-vaccine, anti-science cult by speaking out, educating, and focusing our efforts on those who have questions but haven't been radicalized by the misinformation online. We ignore/block/don't engage with clear anti-vax cult members, effectively deplatforming them."
Dr. Baldwin shared the anti-vaccine movement's poster and said: "This photo is how the antivaxx community operates. Fact check: #DoctorsSpeakUp was started by [Dr. Zubin Damania] who is neither a pediatrician or member of [American Academy of Pediatrics]. Be aware — antivaxxers don't like that #Medtwitter is standing together and speaking up."
There are more than 10,000 tweets using the hashtag #DoctorsSpeakUp at the time of writing. Doctors are continuing to use the hashtag to share scientific information and to correct the false information that some anti-vaccine Twitter accounts are sharing.
In response to a tweet claiming that 80 percent of doctors are paid to tweet, Dr. Baldwin said: "Don't believe the antivaxx lies — our tweets are free. We spend what little time off we have working to combat misinformation [because] we care about kids and want everyone to be protected against vaccine-preventable diseases."
Due to the coronavirus outbreak, social media websites have recently taken steps to combat medical misinformation, as Facebook has banned advertisements claiming cures and posts sharing conspiracy theories about the virus. Instagram has banned hashtags that were used to share false information and last week the World Health Organization joined TikTok to share accurate information about coronavirus.
Newsweek has contacted Dr. Baldwin for comment.