Dodge Jumps Into the Electrified SUV Space With Plug-In Hornet
Dodge CEO Tim Kuniskis revealed this week that the company will broaden its place in the SUV market this summer with the 2023 Dodge Hornet plug-in hybrid (PHEV).
According to The Detroit News, Kuniskis said that the new vehicle would be revealed over the summer. The Hornet will likely be based on the 2023 Alfa Romeo Tonale that was announced earlier this year. This will be a return to small cars for the brand that once gave buyers the Neon sedan, the Caliber compact and the Dart.
While no official images of the Hornet have been released, leaked photos suggest that it will be built alongside the Tonale at Stellantis' factory in Italy. A Dodge spokesperson declined to comment further when reached via email.
Ed Kim, president and chief analyst at AutoPacific, an automotive research firm, told Newsweek that while it's not the brand's strong suit, it needs SUVs to satisfy a wider audience and carry itself into the electrified future.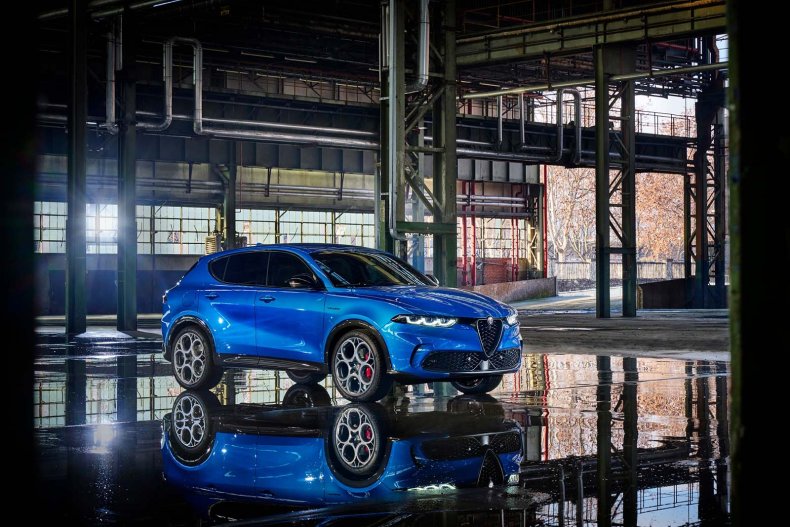 "While its current lineup is heavy on muscle cars that have great emotional appeal, the brand's future cannot be rooted in those types of vehicles as sedans and coupes become increasingly niche," he said. "Currently, the brand has just one SUV, the big three-row Durango, but it needs more SUVs in its lineup as that's what mainstream consumers want."
He says that to compete against the likes of the 2023 Honda HR-V, 2022 Toyota Corolla Cross, 2022 Volkswagen Taos, and 2022 Kia Seltos, it'll have to go beyond focusing on convenience and functionality to reach those consumers.
"That buyer is likely younger and wants the functionality of an SUV, but still values expressive design and great performance, he argued. "If the Hornet delivers on its promises, it should offer a nicely differentiated option in the segment as many of its competitors are conservatively styled and don't focus on performance."
The Hornet first debuted as a boxy concept car in 2006. Dodge had planned to release it in 2010, but it was canceled after Chrysler's bankruptcy in the aftermath of the 2008 financial crisis. In 2012, a vehicle being tested that was purported to be a new version of the Hornet caught the attention of the automotive press but didn't see production.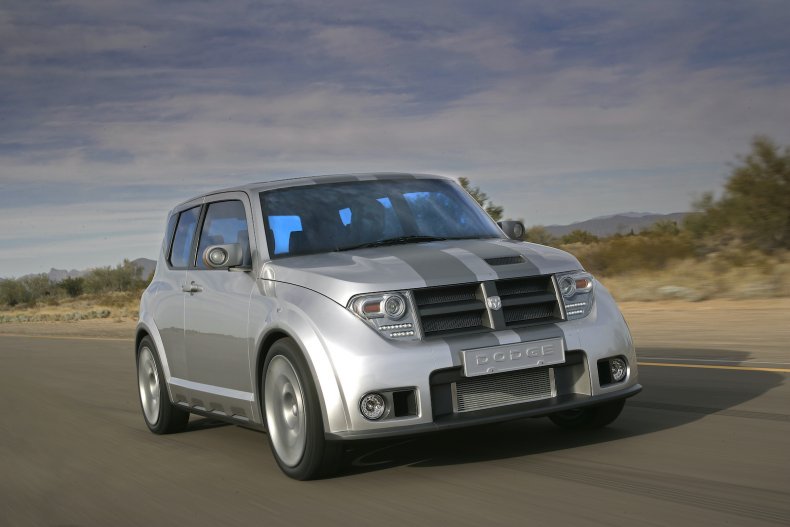 While details on the new Hornet are scant, its supposed Italian cousin, the Alfa Romeo Tonale, is expected to hit the road in early 2023.
The Tonale has two powertrain options: a turbocharged 2.0-liter inline-four engine with a nine-speed automatic transmission, which produces 256 horsepower and 295 pound-feet of torque.
The PHEV version, which could also underpin the Hornet, is a turbocharged 1.3-liter four-cylinder with a rear-mounted electric motor and a six-speed automatic. That setup gives you 272 horsepower. The 15.5-kilowatt-hour battery is company-rated for 30 miles of all-electric range.
Dodge has stated that they have plans to release an electric muscle car in 2024, with a concept slated for a debut sometime this year.
Leading up to that debut, the company has implemented a two-year series of events and promotions called Never Lift to showcase its performance heritage and give clues on how it plans to take that into the electric future.