Dog the Bounty Hunter Says Brian Laundrie Death Brings Closure to Petito Family
Dog the Bounty Hunter has said that the Brian Laundrie search coming to an end means the Petito family can finally grieve.
The reality television personality—whose given name is Duane Chapman—was a major figure in the search for the 23-year-old who had been missing for a number of weeks while wanted by the FBI in connection with the murder of his fiancée, Gabby Petito.
"The positive ID of Brian Laundrie's remains gives some measure of closure to this case, if not to Gabby's family who will likely now never know what truly happened," Chapman said in a statement to Newsweek.
"We are praying for Gabby's family. As a parent who has also lost a child, I know there's no ending to this story that brings Gabby back. But now the family can begin the process of grieving. Our thoughts are with them."
Officials confirmed on Thursday that human remains found near the Carlton reserve in Florida belong to Laundrie.
"On October 21, 2021, a comparison of dental records confirmed that the human remains found at the T Mabry Carlton Jr Memorial Reserve and Myakkahatchee Creed Environmental Park are those of Brian Laundrie," the FBI said in a statement on Thursday.
The lawyer representing Laundrie's parents Chris and Roberta also released a statement asking for privacy for his clients.
"Chris and Roberta Laundrie have been informed that the remains found yesterday in the reserve are indeed Brian's," Steven Bertolino said.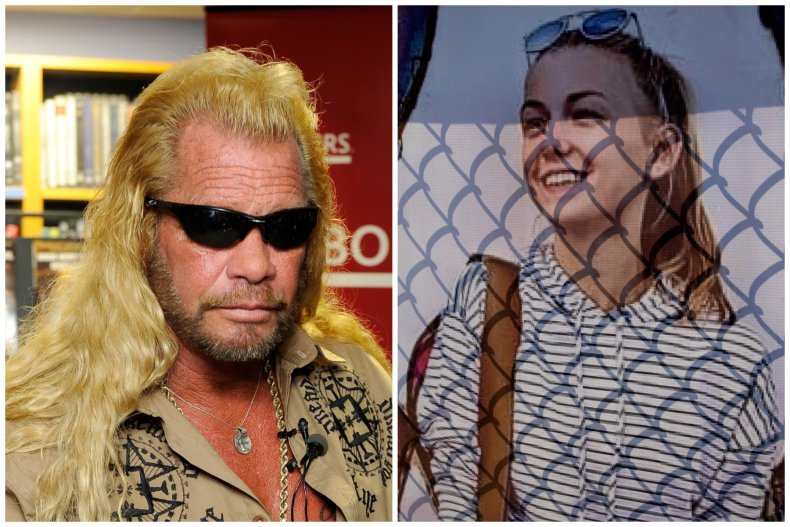 "We have no further comment at this time and we ask that you respect the Laundries' privacy at this time."
The remains were discovered on Wednesday along with other personal belongings, including a backpack and notebook, that were confirmed to belong to the fugitive.
Questions surrounding Laundrie family's possible involvement in their son's disappearance have been repeatedly raised throughout the search.
Bertolino has rejected such suggestions that his clients planted their son's remains and personal items, branding the claims "ludicrous."
"Do you really think the laundries had skeletal remains of their son, you know, in a plastic bag and brought them to present to the [Carlton Reserve]?" he said on NewsNation Prime.
"Do you realize how ludicrous that is, how aggravating, how maddening it is to even hear those things?"
He also said to NBC: "There are two young people that have now lost their lives," the attorney said. "There are parents that are suffering. Now, I understand that whatever happened or whatever didn't happen ... this is tragic for two families. And anybody with a child, and anybody with a sense of humanity can understand the frustration that both families feel on that point."
The attorney representing the Petitos says the family will not make a statement after confirmation that the human remains found in Myakkahatchee Creek Environmental Park belonged to Laundrie.
Update 10/22/21 9:56 a.m. ET: This article has been updated to include further information.