Dog the Bounty Hunter Suggests Brian Laundrie's Lawyer 'Doesn't Want Him Found'
A war of words has erupted between Dog the Bounty Hunter and the lawyer representing Brian Laundrie's family.
The reality television star—given name Duane Chapman—has fired back at claims that his high profile search for the missing fiance of the late Gabby Petito is a publicity stunt.
Steven Bertolino, representing the Laundrie family, described Chapman (as well as America's Most Wanted's John Walsh) as a "dusty relic" who was attempting to feed his ego by getting involved in the manhunt for the missing 23-year-old.
"Dusty relics like that Dog and John Walsh need a tragic situation like this so they can clear the cobwebs off their names and give their publicity-hungry egos some food," Bertolino said on Thursday.
Chapman responded on Friday morning to say he felt that Bertolino's comments were "ironic" and accused the attorney of not wanting Laundrie to be found.
"It's ironic that Mr. Bertolino would criticize the people trying to find Brian Laundrie, unless perhaps he doesn't want him found," Chapman said in a statement to Newsweek.
Bertolino declined to comment when contacted by Newsweek.
Laundrie is still missing and has been named as a person of interest in his partner's death.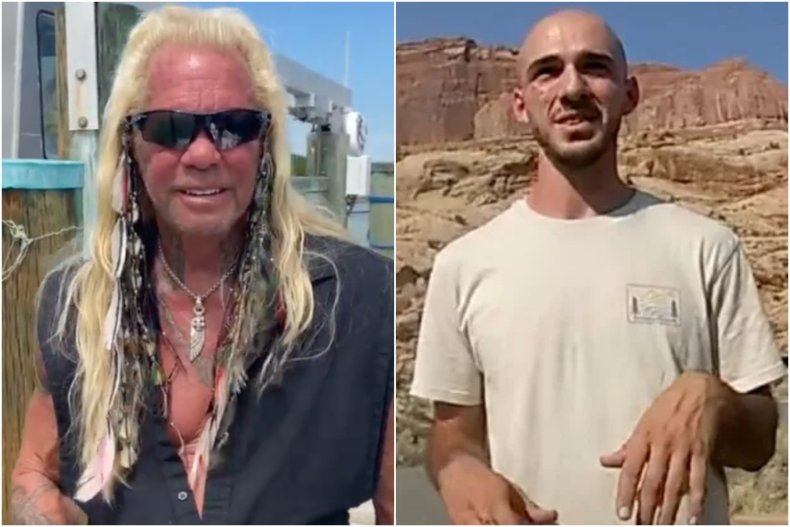 Petito was declared missing on September 11, 10 days after not returning from a cross-country tour of national parks with Laundrie.
The 22-year-old blogger was found dead in Grand Teton National Park on September 19. A coroner has since ruled that Petito died from strangulation.
Chapman has previously suggested that Brian Laundrie's family know more about their son's whereabouts than they have shared.
"The coroner's statement has established a timeline that looks worse for Brian Laundrie. His continued evasion of law enforcement makes him look guilty. His best decision now would be to turn himself in," Chapman previously told Newsweek on Wednesday.
"I can't fathom how Brian's parents can live with themselves after how they've stonewalled the Petito family. They need to be doing more to signal Brian to stop running."
Brian Laundrie's parents have refuted such speculation and denied knowing their son's whereabouts, calling the claims "just wrong" in a statement on September 27.
Police are continuing to search for Laundrie in the Carlton Nature Reserve in Florida this week, with a cadaver dog now being used in the search.
Chapman has also attempted to confront Brian Laundrie's sister Cassie this week, claiming she "absolutely" has more information about her brother's whereabouts.