Dog the Bounty Hunter's Stepdaughter Says FBI Will Never Let Him Catch Brian Laundrie
One of Dog the Bounty Hunter's stepdaughters has labeled her stepfather's search for Brian Laundrie as a "publicity stunt" and said the FBI will never let him find him.
"He needs to back off and let the FBI handle it," Cecily Chapman told The Sun.
Cecily Chapman, 28, is the daughter of the reality television star's late wife Beth Chapman.
Since their mother's death in 2019, she and her 22-year-old sister Bonnie have been estranged from Duane Chapman, who has now remarried Francie Frane.
Now Duane Chapman is leading a high-profile search for the missing boyfriend of Gabby Petito while a nationwide manhunt is underway.
Laundrie, 23, is wanted by the FBI after being named a person of interest in Petito's disappearance.
Duane Chapman has been sharing regular updates from his search with the help of former marines and K-9 unit and has handed some evidence over to authorities.
However, Cecily Chapman is not convinced that her stepfather will find Laundrie and criticized him for seeking publicity.
"It's just a publicity stunt. That's really what it is," Cecily Chapman said.
"Realistically how is he doing this, what the hell is he doing, and who is funding this nonsense!?"
She continued: "He's trying to distract everybody from everything, that's what he does. He tries to hide his problems."
She also said: "To be completely honest with you, the FBI is never going to let Dog the Bounty Hunter catch Brian anyway—the FBI is way too prideful for that."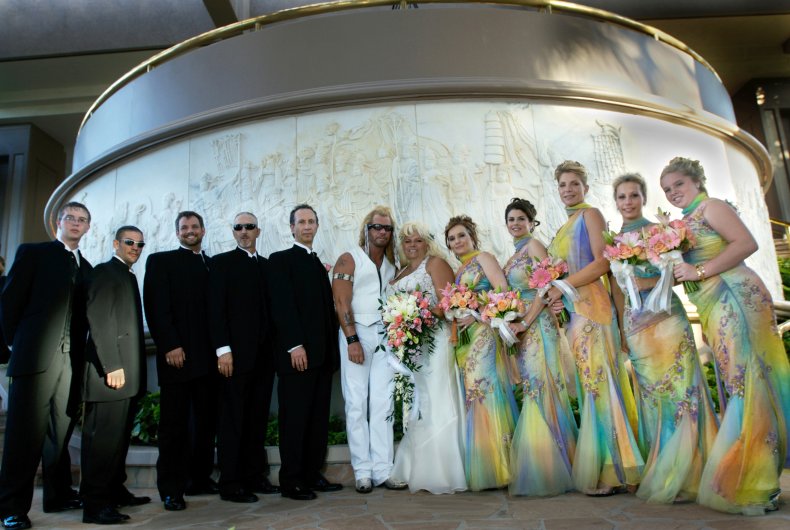 Noting that Chapman is reportedly pitching a new reality TV series, Cecily Chapman added: "A real network would be aware of the situation and I'm pretty sure everyone knows that this is a f***ing publicity stunt."
She also criticized her stepdad for saying he found evidence of Laundrie's campsite when he found a discarded soda can.
"What, you found a Monster Energy can? What does that do for anyone," she asked.
She also added that footage of Dog wading through waist-high water in the Everglades "looks totally staged."
Newsweek has reached out to Duane Chapman and his team for further comment.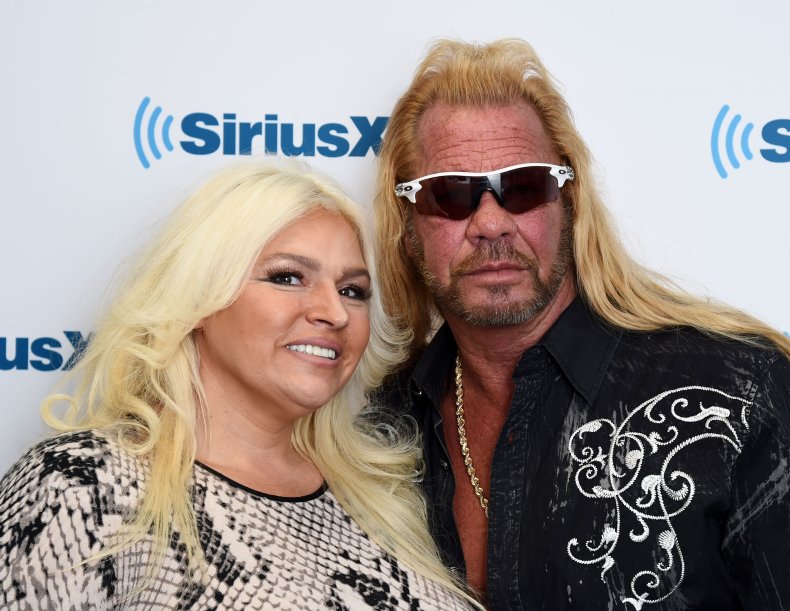 Despite anger from Cecily, one of Chapman's other daughters, Lyssa Chapman, is assisting in the search and confirmed that the team are investigating a tip from the Appalachian Trail.
The tip came from a man named Dennis Davis who claims to have spoken to Laundrie on Saturday morning near the border of Tennessee and North Carolina.
"I do believe Dennis. I am convinced he's convinced," Lyssa Chapman told The New York Post.
"We're doing everything we can to verify Dennis' tip but there isn't much to go off other than the location. But we're working that tip for sure."
Chapman has an anonymous tip line at 833-TELL-DOG for people who do not want to contact the authorities directly.
Anyone with information on Laundrie's whereabouts is asked to contact the FBI at 1-800-CALL-FBI or 303-629-7171.