Dog the Bounty Hunter Questions Brian Laundrie's Parents' Actions After Human Remains Found
Dog the Bounty Hunter has said that the search for Brian Laundrie is likely over following the discovery of human remains and he has questioned if the Laundrie's aided their son in his disappearance.
The reality television star—real name Duane Chapman—has been leading a high-profile search for the fugitive who is wanted in connection with the murder of his fiancée Gabby Petito.
Human remains were discovered in Florida's Myakkahatchee Creek Environmental Park on Wednesday but investigators have yet to confirm if they are the missing 23-year-old.
Agents have said items belonging to Laundrie were also found during the search.
"Investigators found what appeared to be human remains, along with personal items...belonging to Brian Laundrie," the FBI said in a statement.
Following the news of the discovery of human remains, Chapman has said he is "grateful" for the efforts made by authorities.
"We are praying for Gabby's family as yet another day ends with seemingly more questions than answers though it does seem the search for Brian is indeed over. Grateful to the authorities who are working to process the evidence as quickly as possible," Chapman said in a statement to Newsweek.
However Chapman, who has consistently questioned if the parents of Brian Laundrie aided with his disappearance, has asked if they had something to do with the discovery of the belongings.
"There will be a time to ask questions such as what was the extent of the Laundries' involvement in aiding Brian, how exactly did the discovery of the belongings happen today, did the looming possibility of potential indictments prompt more cooperation, and so forth," Chapman said. "But now we wait."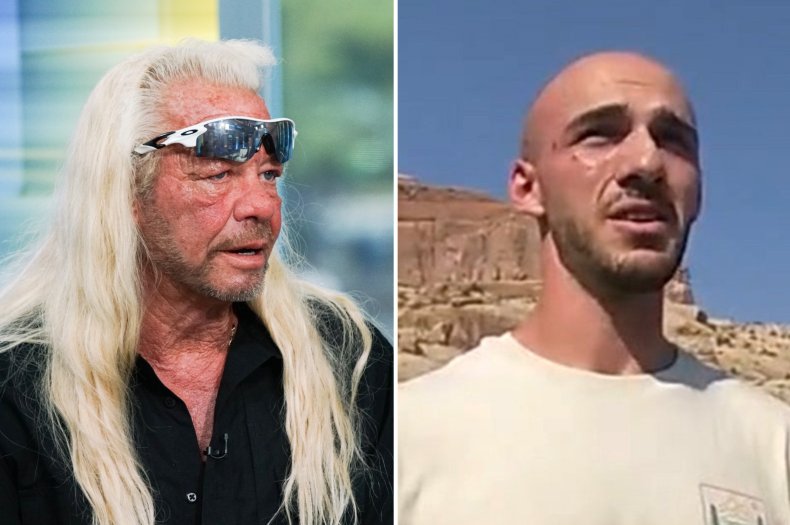 Laundrie returned to his parents' house in North Fort, Florida, without Petito on September 1. He was declared missing on September 17.
Petito's body was found on September 19 in the Bridgerton National Forest in Wyoming. A coroner later confirmed that the 22-year-old's death was caused by strangulation.
Chapman previously suggested that the lawyer representing the Laundrie family, Steven Bertolino, doesn't want Brian Laundrie to be found.
"It's ironic that Mr. Bertolino would criticize the people trying to find Brian Laundrie, unless perhaps he doesn't want him found," Chapman said in a statement to Newsweek.
He also previously suggested that the Laundrie family know more about their son's whereabouts than they have shared with authorities.
"The coroner's statement has established a timeline that looks worse for Brian Laundrie. His continued evasion of law enforcement makes him look guilty. His best decision now would be to turn himself in," Chapman previously told Newsweek on October 13.
"I can't fathom how Brian's parents can live with themselves after how they've stonewalled the Petito family. They need to be doing more to signal Brian to stop running."
Christopher and Roberta Laundrie have continuously refuted such speculation and denied knowledge of their son's whereabouts.
Newsweek has contacted the Laundrie's legal team for further comment.