Dog's Last Cuddle Before 'Crossing The Rainbow Bridge' Melts Hearts Online
A dog named Bowie has melted hearts on the internet after a video of his last cuddle with his owner before "crossing the rainbow bridge" went viral on social media.
The video shared on TikTok on September 28 by the dog's owner, under the username iamrachelmarch, shows the 13-year-old golden cocker spaniel cuddling with his human one last time, resting his head on her shoulder seeking comfort.
The clip comes with a caption that says: "Update: Officially RIP Bowie [baby]" followed by three hearts and a crying face, following a series of updates on the last few days of Bowie's life.
According to DogTime, to your make four-legged friend comfortable during their last days you should show them your gratitude, share their favorite things and say your farewell.
In an earlier post shared on TikTok a few days ago, the ex-veterinary nurse explained that the golden cocker spaniel is in level six heart failure, and very close to the end of his life.
Small Door Vet says that congestive heart failure is fairly common in dogs, and approximately 10 percent of all dogs, and 75 percent of senior dogs, have some form of heart disease.
Even though the symptoms vary depending on the underlying heart condition, the most common include difficulty breathing/shortness of breath, persistent coughing, fatigue, lack of appetite, swollen belly, weight loss and increased heart rate among others.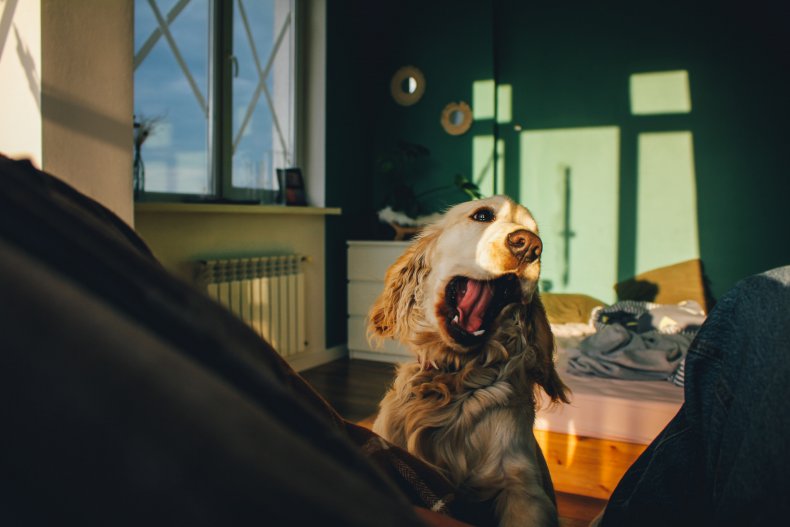 Users were moved by the video and some tried to comfort the grieving owner. One, Spiveycoats, commented: "Always go in with your dog bc they need you to hold them, you're their world. They've earned it."
Another user, h6sb3, said: "I know this feeling it gets me every time!"
Schweetk added: "AW. He's tired and knows. The kindest act of love we can offer."
Ashleyr commented: "Going through this as well with our 18yr old pup. We know at this point he's only getting worse and has no QoL but can't bring ourselves to do it."
And J-semp said: "Same happened to me. My girl was in the vet with me. I didn't want to she was so weak but gave me 4 kisses like it's OK mum. It's time. I'm so sorry."
Newsweek has reached out to iamrachelmarch for comment. We could not verify the details of the story.
Do you have funny and adorable videos or pictures of your pet you want to share? Send them to life@newsweek.com with some details about your best friend and they could appear in our Pet of the Week lineup.