Dog Mauls 4-Year-Old Girl to Death at Her Home: Police
A 4-year-old girl in Texas was mauled to death by a dog in her own home, according to police.
Dallas police said they were alerted to reports of an attack in the 5600 block of Bluffman Drive, near Bonnie View Road and Simpson Stuart Road, at about 8 a.m. on Saturday, July 9.
The girl was taken to a nearby hospital where she ultimately died as a result of her injuries, according to ABC affiliate WFAA.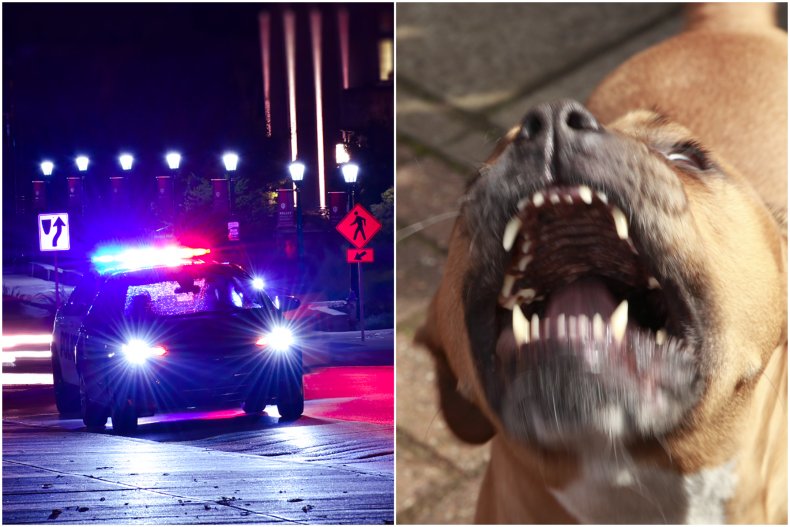 The Centers for Disease Control and Prevention (CDC) has said children are most at risk of becoming victims of dog bites.
Findings shared by the American Veterinary Medical Association (AVMA) said more than 4.5 million people are bitten by dogs each year in the U.S. and that more than 800,000 receive medical attention for those injuries.
The AVMA also said that children are "far more likely to be severely injured" in dog bite attacks.
Dallas police said animal services in the city had since taken custody of the dog and that an investigation into the death had been launched.
It is unclear what breed the dog is and police have not released any information about what will happen to it.
Neighbor Lorie Pennington said three dogs lived in the home and said in the past that she had tried to notify authorities about them.
She told NBC5: "I told them we have some pit bulls that my neighbor has and they keep getting out and they can't keep them in."
Pennington said she previously called Child Protective Services (CPS) due to being concerned about the girl and two younger children in the home.
She said: "They (the CPS) should have either said 'you have to get rid of the dogs or the kids got to go.'"
Newsweek has contacted the Dallas Police Department for comment.
According to the CDC, there are numerous things you can do should an unfamiliar dog approach you. These include:
Staying still and remaining calm.
Avoiding direct eye contact with the dog.
Do not panic, make noise or run.
Say "no" or "go home" in a firm, deep voice and stand with the side of your body facing the dog.
Slowly raise your hands to your neck with your elbows in and wait for the dog to pass or slowly back away.
There have been numerous cases across the U.S. where young children have been attacked or even mauled to death by dogs.
Earlier this year, a Virginia grandmother was charged with the murder of a 7-year-old girl after she was mauled to death by a dog in Waynesboro.
Penny Lee Bashlor, 64, and her husband Stephen Christopher Kachmar, 60, were told they faced a string of charges, including murder, on Friday, May 13.