Paralyzed Cocker Spaniel's Epic Recovery Documented in Heartwarming Clip
An inspiring video of a blonde spaniel named Mowgli overcoming paralysis in his back legs has uplifted people in TikTok, with over 700,000 views.
In the comments, his owner Elisha Young, @elishakyoung, explains that Mowgli had an exploded disk in his spine due to Intervertebral Disc Disease (IVDD), and became paralyzed within three days, requiring him to have emergency spinal surgery to save the cord.
The video caption reads: "One whole year of recovery🥹 it's hard to believe that this time last year Mowgli was paralysed. We will never take a day for granted ever again with the bestest boy it's been a year of hard work and recovery, introducing O'Malley to the family to help build Mowgli's confidence back up and a year full of memories. We love you more than you know Mowgli."
In the beginning of the one-minute clip, Mowgli can be seen dragging his back legs behind him as he walks with his front legs.
As the video goes on, Mowgli can be seen being taken for a walk with a special harness, undergoing water therapy, then finally walking with a wagging tale, chasing balls and swimming in rivers and playing on the beach.
According to the Dallas Veterinary Surgical Center, IVDD "is a very serious and common disease seen in thousands of dogs every year [and] IVDD most frequently affects chondrodystrophic dogs—those characterized by having short legs and long backs, like the Dachshund and Bassett hound, for example. However, IV disc herniation can occur in any breed—even in cats."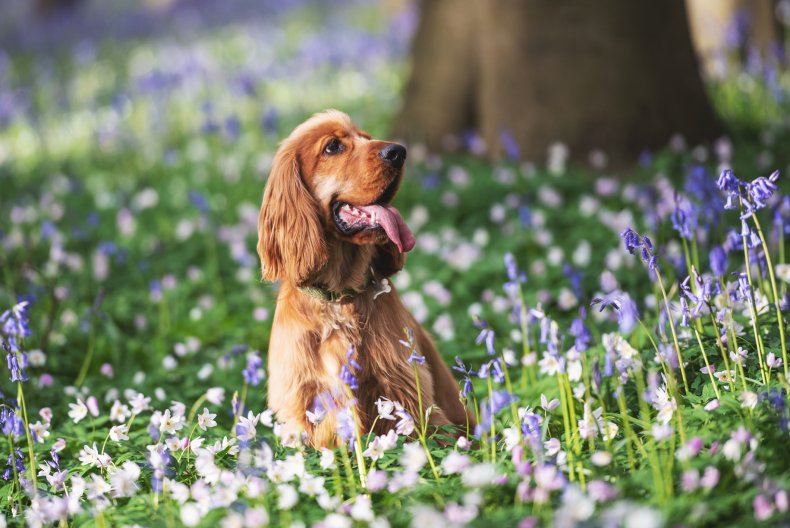 They continue: "If a dog ruptures a disk in the neck, all four legs are affected. If a dog ruptures a disk in the back, the front limbs will have normal function, but the back legs will be affected."
They report that the symptoms occur in an orderly fashion in five stages:
Neck or back pain without neurological deficits
The ability to walk but with proprioception deficits and incoordination
The ability to move the legs, but inability to stand and walk under their own power
Paralysis, which is the complete inability to move the legs but maintaining the ability to feel a deep pinch of the toes
Paralysis with no feeling of a deep pinch to the toes
Anna commented, "Oh wow. Well done Mowgli. And all of you. I'm crying. Lovely, lovely boy."
Dp0259 commented, "What a brilliant story, and recovery cheered me up no end this morning, thank you."
Nathanstott92 commented, "There are very few videos I like on TikTok, this is one of them!"