Dollar Tree Manager Who Posted a Sign Bashing Gen Z's Work Ethic Loses Job
A Dollar Tree store manager in Indiana has lost his job after he posted a sign that was considered to be discriminatory against young workers, according to the company.
The handwritten sign was put up in the discount retailer earlier this month after two young employees quit, according to NBC affiliate WNDU.
It read: "I apologize for us closing again. My two new cashiers quit because I said their boyfriends couldn't stand here for their entire shift.
"Don't hire Gen Z's. They don't know what work actually means. Now hiring. Baby boomers only, thanks."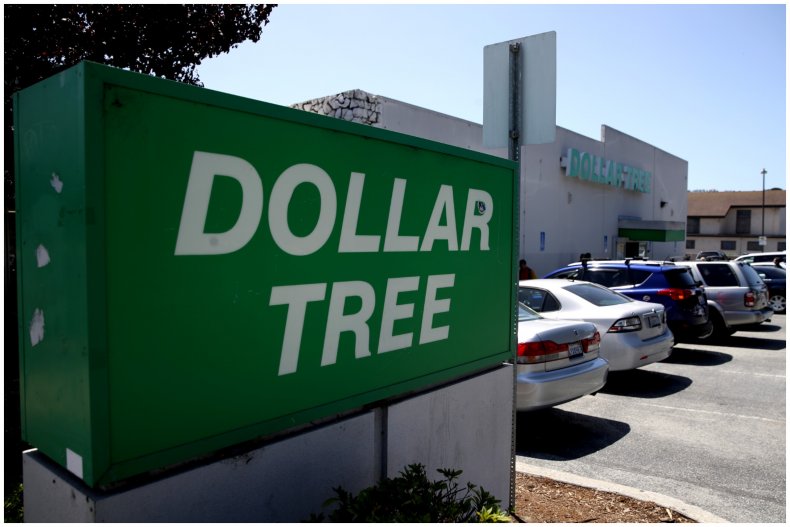 Generation Z is an age cohort, defined by the Pew Research Center as being anyone born between 1997 and 2012, while baby boomers are people born between 1946 and 1964.
The note was later shared in the Reddit group r/antiwork and included a photo of the text along with a comment that expressed pride for young workers.
After the note went viral on the platform, a Dollar Tree spokesperson told WNDU they did not approve of the sign.
The spokesperson added: "We are aware that an unauthorized sign was posted at our store for a brief period of time. The handwritten message was absolutely not approved by or condoned by our company."
In the U.S., employers are forbidden by law to discriminate against prospective employees based on race, sexual orientation, disability, religion, color or veteran status.
Newsweek has contacted Dollar Tree for comment.
Earlier this year, talent acquisition platform Lever carried out a study that found 65 percent of Generation Z workers planned to quit their jobs this year.
It is part of the wider mass-quitting movement, dubbed The Great Resignation, that has left employers struggling to fill vacancies.
According to the Bureau of Labor Statistics, about 4.3 million people in the U.S. quit their jobs in January 2022. It came after a record 4.5 million employees quit their jobs in November last year.
The Pew Research Center found in a February study that the majority of workers who quit a job said they did so because of low pay.
It also found that no opportunities for advancement, feeling disrespected at work, and childcare issues were among the most common reasons given for leaving their jobs.
The Pew Research Center said of the study: "For the most part, men and women offer similar reasons for having quit a job in the past year."