Dolly Parton Remains Rock Hall of Fame Nominee Despite Decision to Bow Out
Country music icon Dolly Parton will remain on the Rock & Roll Hall of Fame's list of nominees despite issuing a statement saying that she wanted to "bow out."
Parton released a statement on social media on Monday declining the nomination, but on Thursday, the Rock & Roll Hall of Fame Foundation sent a statement to WKYC saying that she will remain among the 17 nominees for the Class of 2022.
Induction into the Rock & Roll Hall of Fame is "rock's highest honor," made up of the people who "shaped the history of rock & roll," according to its website. There have been 351 inductees.
In response to her nomination, Parton made a post on Instagram saying she does not feel that she has "earned that right," and "must respectfully bow out."
"I do hope that the Rock & Roll Hall of Fame will understand and be willing to consider me again – if I'm ever worthy," she wrote. "This has, however, inspired me to put out a hopefully great rock'n'roll album at some point in the future, which I have always wanted to do!"
In its statement, the Rock & Roll Hall of Fame said her nomination, along with the other 16, had already been sent to the 1,200 voters who will decide on the inductees.
"In addition to her incredible talent as an artist, her humility is another reason Dolly is a beloved icon by millions of fans around the world," the statement said.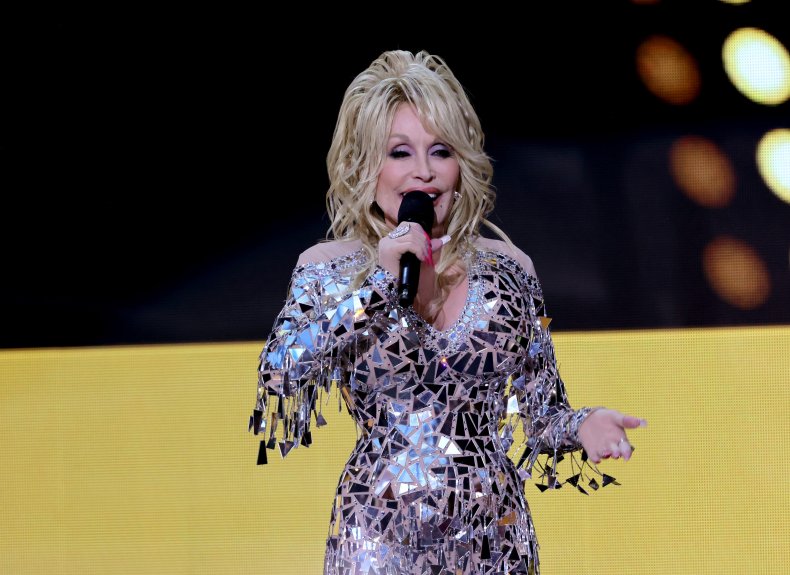 The Rock Hall added that rock & roll "is not defined by any one genre," and has "deep roots" in rhythm & blues, as well as country music.
"Dolly Parton's music impacted a generation of young fans and influenced countless artists that followed," the statement said. "Her nomination to be considered for induction into the Rock & Roll Hall of Fame followed the same process as all other artists who have been considered."
Parton has been recording music since the 1960s, writing world-famous songs like Jolene and I Will Always Love You. She also "revolutionized the world of country music for women performers," according to the Country Music Hall of Fame, to which she was inducted in 1999.
She released her 48th album this month. Run, Rose, Run came out the same time as a book with the same title.
Musicians, historians and members of the music industry from around the world make up the voting body that decides who is inducted, according to a press release from the hall of fame. Fans will also be able to participate in the vote. The inductees will be announced in May.
Update 3/17/22, 4:43 p.m. ET: This story was updated with additional information.