Dominic West Says He 'Leapt With Joy' On Hearing Trump's Positive COVID Test
Dominic West revealed he celebrated on hearing the news that President Donald Trump tested positive for COVID-19.
The British actor, who is most famous for playing renegade detective Jimmy McNulty in The Wire, saying he even "leapt with joy" at the news.
Speaking during an appearance on U.K. TV show Good Morning Britain, West said of the diagnosis: "Well I did slightly leap in the air with joy."
The Affair actor told the hosts: "He said 'it is what it is', and I think the phrase is 'what goes around comes around.'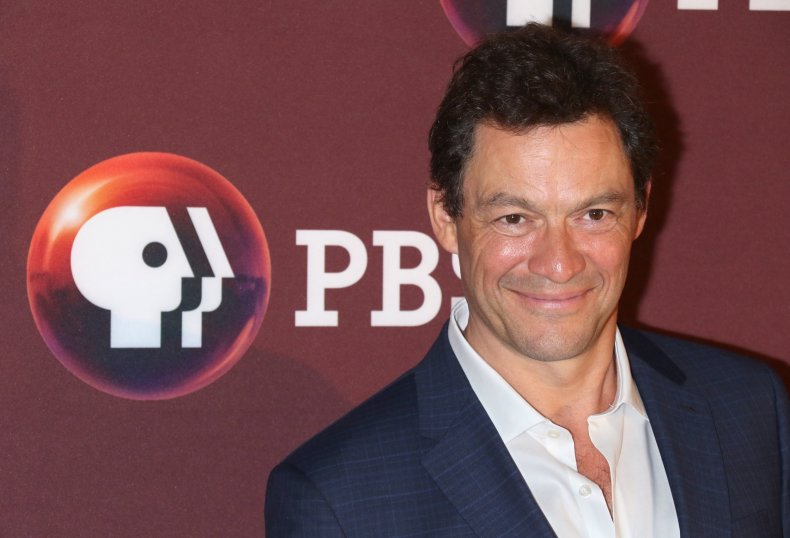 He also said there is "an element of schadenfreude" to his joy, adding: "I'm not a fan of his, as you can probably tell, and I just hope Biden stays healthy and gets the presidency as quickly as possible.
West added: "I think Trump is a catastrophe for America and the world."
His comments have caused somewhat of a stir on Twitter with some condemning the actor for wishing the U.S. President ill, while others applauding his candor.
The President and the First Lady have both confirmed that they tested positive for COVID-19 and are quarantining at the White House.
Taking to Twitter Thursday night, the President shared the news with the public, tweeting: "Tonight,@FLOTUS and I tested positive for COVID-19. We will begin our quarantine and recovery process immediately. We will get through this TOGETHER!"
The two first went into quarantine after advisor Hope Hicks tested positive for the virus after Hicks has traveled with them on Air Force One.
The First Lady tweeted early Friday morning: "As too many Americans have done this year, @potus & I are quarantining at home after testing positive for COVID-19. We are feeling good & I have postponed all upcoming engagements. Please be sure you are staying safe & we will all get through this together."
Meanwhile, Bette Midler has questioned the timing of Trump's diagnosis, labeling he quarantine "convenient."
The Hocus Pocus actress tweeted: "Just learned that Hope Hicks tested positive for Covid. Timing's so interesting. I guess Trump's quarantining will mean no rallies, and no more debates. Convenient."
She added: "It's awful to always think the worst, but after four years of relentless lying? Can't be helped. No trust left."
Now, with just over one month before America head to the polls on November 3, the President and those closest to him will now be required to quarantine for 15 days.