Don Lemon has suggested Democrats were the authors of their own demise, following a poor election performance for the party.
The CNN anchor gave his take on the defeat of Democratic contender Terry McAuliffe by Republican Glenn Youngkin in the Virginia governor's race, as well as a narrow victory by Democratic governor Phil Murphy over GOP contender Jack Ciattarelli.
Lemon said that the elections "rocked the Democratic party," noting a Republican sweep in Virginia which included the GOP winning the attorney general and lieutenant governor races, and a gubernatorial vote in New Jersey that Lemon said went "down to the wire."
He said the results displayed "the anatomy, really, of a Democratic meltdown, a complete and total meltdown," noting that ""the signs were all there" before election night.
Lemon criticized how the party which holds the House, the Senate and the White House was "apparently unable to get out of its own way, and you're seeing the results at the ballot box."
"The signs were all there. COVID anger, Democratic infighting and ineptitude, misunderstanding of what suburban voters really care about, like education."
Parents, he added, were concerned about what "their kids are being taught in school," whether or not such concerns were built on misinformation.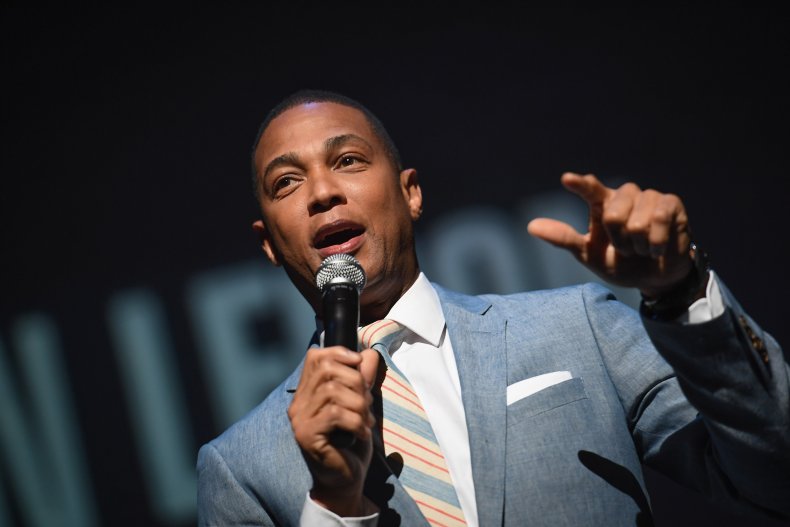 He said that the Democrats should take the lesson that voters who do not care about the "back and forth on Capitol Hill....are speaking loud and clear."
He believed voters were disillusioned by a "never-ending pandemic" that had been continuing for months after President Joe Biden "declared that it would be over by July."
The Democrats, in Lemon's view, also paid the price for a "sluggish economy," high gas prices, groceries, crime and supply chain issues.
Following the Virginia defeat, Biden told reporters, "people want us to get things done," adding "I think we have to just produce results for them."
The defeat of McAuliffe in a state that President Joe Biden won by 10 points only a year ago has spurred soul searching in the party already riven by internal feuds.
Negotiations continue over a $1.75 trillion package of social benefits and climate programs and there are fears for House Democrats that they could lose their majority in the 2022 midterms.
"It's a wakeup call, and we'd better learn from it," Rep. Cheri Bustos (Ill.), the former head of the Democrats' campaign arm told The Hill, "We've got exactly a year to go."
It is not the first time that Lemon has taken aim at the party he is usually sympathetic to.
Last month, the anchor lambasted the Democrats after Senate Republicans blocked debate on the Freedom to Vote act, saying that voter rights would "be the hill the Democratic Party dies on."
Calling the Democrats "weak," Lemon also said that "it's not our job to sell your agenda for you."