CNN's Don Lemon has accused House Republicans of hypocrisy for voicing concerns about how the vote to impeach President Donald Trump would divide America.
In the U.S. Capitol where they had hidden from rioters the previous week, lawmakers from both parties made statements for and against Trump's impeachment on Wednesday which the House of Representatives eventually voted for, 232 to 197.
But Lemon was angered by GOP arguments that impeaching the president was as divisive as the unrest itself that Trump is accused of inciting.
"We saw an awful lot of cowardice and false equivalence on the House floor today," Lemon said, taking aim at comparisons between the unrest in Washington, D.C. last Wednesday with last year's Black Lives Matter protests.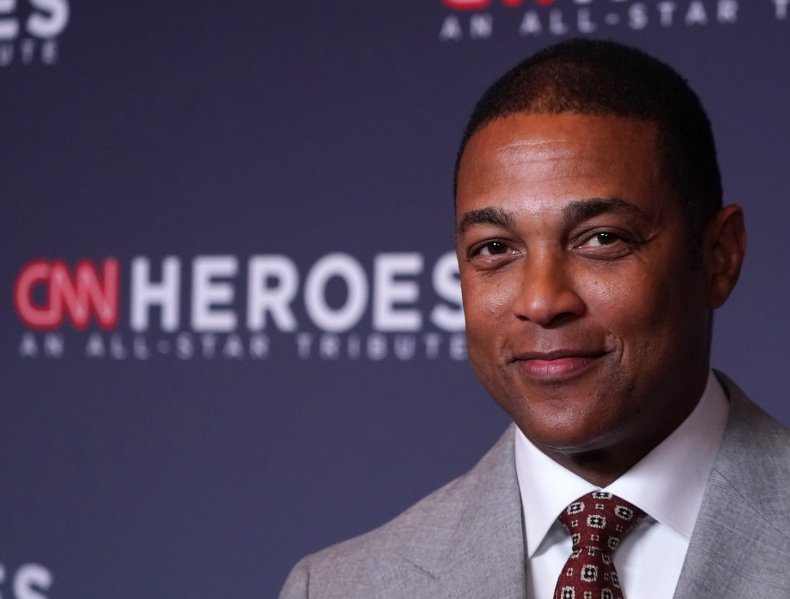 He threw to a clip of Rep. Tom McClintock (R-CA) telling the House that if Black Lives Matter and Antifa "rioters" had been prosecuted over the last six months "with the same determination" then "this incident may not have happened at all."
Back in shot, Lemon appeared unimpressed: "Blaming the MAGA mob riot on Black Lives Matter? Next," the anchor said, making his point with a flourish of his right hand.
A clip was played of Rep. Ken Buck (R-CO) describing how the "socialists in Hollywood joined their allies in Congress" and then the lawmaker recycled anti-Trump comments by the actor Robert de Niro, who once said he wanted to punch the president "in the face."
Buck also referred to comments made by Madonna in 2017 that she had thought about "blowing up the White House," which the singer later said were taken out of context
Lemon said sarcastically: "Did I miss something? Is Robert de Niro president? Madonna maybe. Is Madonna president?
"We heard one Republican after another spouting empty rhetoric about unity—one week after Trump supporters ran wild on the House floor where the vote took place today.
"So let's be very clear here. That mob was not interested in unity. That mob was not interested in conservative principles. Unless conservative principles is inciting an insurrection. And storming the Capitol. And leaving feces behind and urine."
Lemon also compared comments by House Minority Leader Kevin McCarthy on Wednesday that the president "bears responsibility" for the actions of the rioters with his comments in November that Trump had "won this election."
"Interesting now they're saying unity, unity, unity, when they would not stop Trump from dividing for years. Now unity," he said, "It rings hollow."
Another clip showed newly-elected Congressman Madison Cawthorn (R-NC), who said that "dividing America will not save this Republic."
Lemon said: "That would have been great if they could have all gotten around in a room and said that very same thing to Donald Trump. But no. It wasn't politically expedient."
The graphic below by Statista shows how Americans feel about the removal of Trump from office before the inauguration of President-elect Joe Biden.