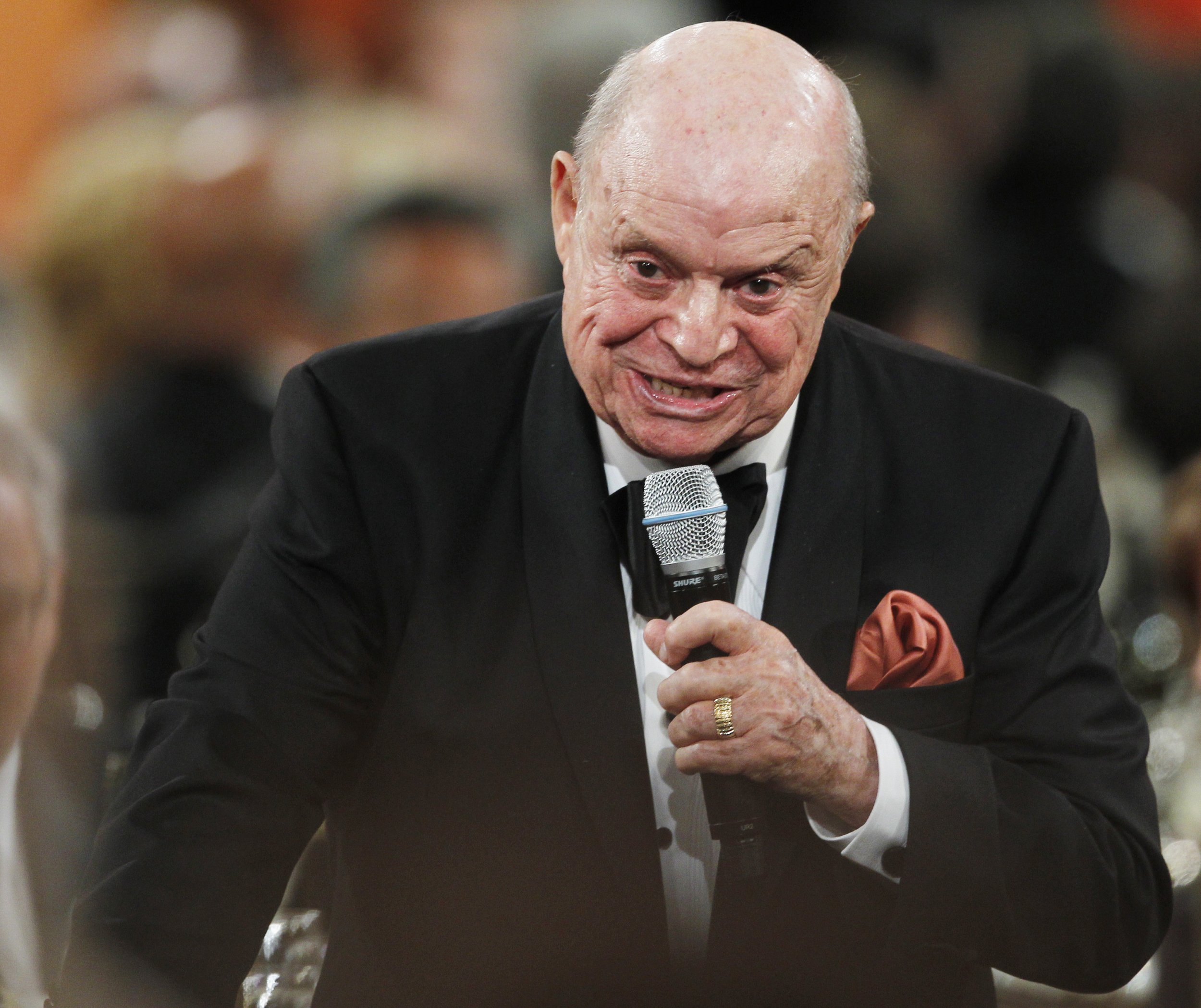 Comedy legend Don Rickles died Thursday at his home in Los Angeles, according to his publicist. The cause of death was kidney failure, and Barbara, his wife since 1965, was by his side. Rickles was 90.
Short, stout and full of energy, Rickles had a career that spanned six decades and featured regular appearances on the Tonight Show with Johnny Carson and the Late Show with David Letterman. He was known for his quick wit, which was usually deployed in the form of insults. No target was safe: Rickles even famously roasted Ronald Reagan to a crisp during the president's second inaugural ball.
His most frequent target was Frank Sinatra, who helped propel Rickles's career after the comedian ribbed the singer in front of an audience at a Miami Beach nightclub. The two became close friends, with Sinatra affectionately dubbing Rickles "Bullet Head." They appeared together for decades until Sinatra's death in 1998.
Rickles was one of the most beloved figures in the comedy world. The tributes started rolling in as soon as his death was announced.
Rest in peace, Don. Give 'em hell at the Pearly Gates.
Read more from Newsweek.com:
- What Don Rickles could teach Donald Sterling
- Will Ferrell to star in 'Sherlock Holmes' comedy
- Samantha Bee holding alternate Correspondents' Dinner