Who Is Donald Dillbeck? Florida Set to Execute Man for Woman's 1990 Slaying
A man convicted of the fatal stabbing of a woman more than three decades ago is set to be put to death on Thursday.
Donald David Dillbeck, 59, is schedule to die by lethal injection for the 1990 murder of Faye Vann in Tallahassee on Thursday.
Republican Gov. Ron DeSantis signed a death warrant for Dillbeck in January. If it goes ahead, it would be Florida's first execution since that of Gary Ray Bowles in June 2019.
Authorities say Dillbeck killed Vann on June 24, 1990, after escaping from custody while serving a life sentence for the death of Lee County Deputy Sheriff Dwight Lynn Hall in 1979.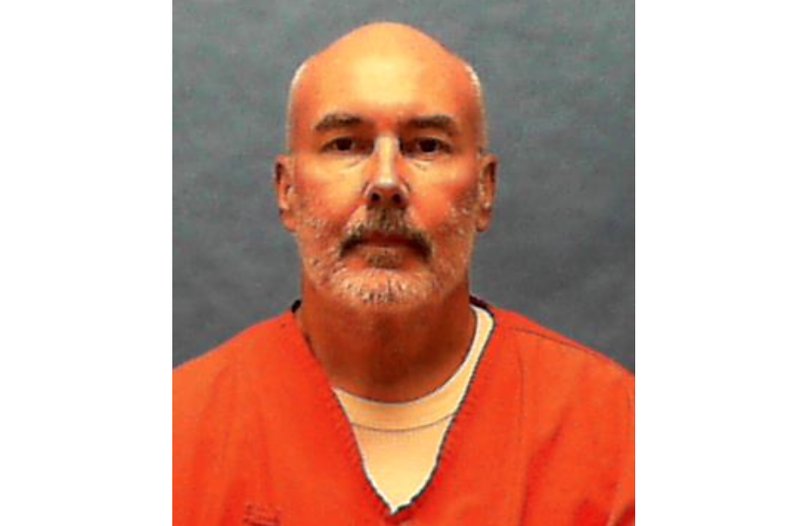 Court records say Hall approached Dillbeck in a Fort Myers beach parking lot and Dillbeck, then 15, ran away. When Hall caught up to him, Dillbeck grabbed the deputy's gun and shot him twice. Dillbeck confessed to the murder.
He absconded while participating in an off-site vocational program in Quincy, the governor's office said. He bought a knife while walking to Tallahassee, then stabbed Vann in a shopping mall parking lot and took her car and crashed it nearby before being caught.
Dillbeck's attorneys asked the U.S. Supreme Court to stop the execution on Monday, arguing that he should not be put to death because of a neurological condition related to being exposed to alcohol before birth.
The medical community "now recognizes that the unique, cognitive, practical, and social impairments inherent to Neurobehavioral Disorder Associated with Prenatal Alcohol Exposure (ND-PAe) are indistinguishable from those of Intellectual Developmental Disability," his attorneys wrote in the motion for a stay.
"This consensus has given rise to an important constitutional issue: that Mr. Dillbeck is exempt from execution under the Eighth Amendment protections articulated in Atkins v. Virginia."
Attorney General Ashley Moody's office filed a response, writing that Dillbeck will not succeed in having this court "kowtow to the views of the medical community."
"While Dillbeck asserts that the medical community now views ND-PAE as the functional equivalent of intellectual disability, courts determine Eighth Amendment law, not the medical community," it said.
Death penalty opponents have called for Dillbeck's execution to be stopped, noting that four members of the jury in his trial had voted against recommending a death sentence.
Florida lawmakers changed a state law in 2017 to require a unanimous jury before death sentences can be imposed, but DeSantis and lawmakers have now proposed legislation to eliminate that requirement.
Dillbeck's early life was marked "with severe physical and sexual abuse," Maria DeLiberato, a capital defense lawyer and the executive director of Floridians for Alternative to the Death Penalty, told Newsweek.
"He never received needed psychological care and unsurprisingly turned to drugs and alcohol to cope."
DeLiberato said Dillbeck pleaded guilty to Hall's murder to avoid the death penalty and was sent to "one of Florida's most violent prisons, enduring even more physical and sexual violence."
He was "desperate and hopeless" when he escaped, she said.
"Four members of his jury heard his compelling and horrific childhood story, and voted to send him to prison for life. In no other state in the country would tomorrow's execution be legal," she added.
"Don has spent the last 3 decades on death row atoning for his crimes. He had has no violent incidents; he has developed meaningful relationships with people on the outside.
"Killing Don doesn't make us any safer, and proceeding with this execution says the State doesn't care about protecting vulnerable children and doesn't care about providing critical mental health treatment before any violence occurs."
Dillbeck's attorney and DeSantis' office have been contacted for comment.