Trump campaign strategist Jason Miller has said he hopes the outgoing president runs again in four years.
Miller, who advised Donald Trump during his 2016 and 2020 election campaigns, said a decision had not yet been made on whether he would stand in 2024.
Asked if he thought Trump would run, Miller told Fox Business: "I hope so. And I've told him that I hope that he does."
Miller added: "He hasn't made any kind of decision or even in private he hasn't said anything formally.
"I think he wants to make sure that he closes out what I would say is the most successful first term in presidential history. Whether it be what he's done with building the wall or taking on China or Middle East peace deals, revamping the judiciary, I could go on and on...
"I think when the historians in real time start looking at this administration, they're going to see such a fundamental shift of President Trump's standing up for the working men and women around the country, versus the big swamp and big tech and big media who want to repress the rest of the country."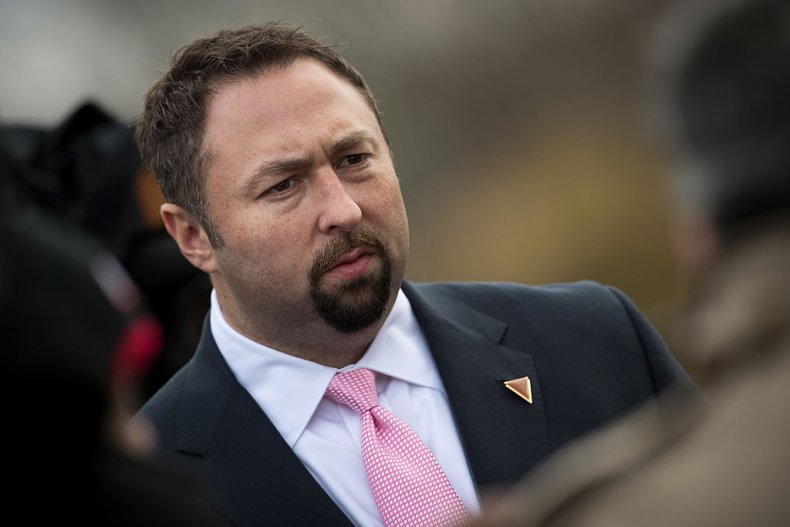 Many of Trump's inner circle have distanced themselves from the president since he was accused of inciting insurrection at the Capitol and impeached for the second time. The riots have dented Trump's chances of another term in office, his critics claim.
Miller has long been a cheerleader for Trump, however, remaining loyal to him despite the events of the past week.
In a separate interview, Miller claimed that the Republicans who had voted to impeach Trump—including Liz Cheney, chair of the House Republican Conference—would be unpopular with their base and had "probably run for their last successful term."
"When you have this level of anger from the voters, I wouldn't expect to see these folks back," he told conservative website Just the News.
"I think Liz Cheney could possibly be dumped from her leadership position—something that Jim Jordan and Matt Gaetz and others have called for—I hope that is the case—how someone like this could be our No 3 ranking Republican."
Trump has hinted on numerous occasions that he will run again.
Earlier this month, the president told his supporters: "Our incredible journey is only just beginning."
In a separate statement, Trump said: "It's only the beginning of our fight to make America great again."
Trump also reportedly told an audience at the White House last month: "It's been an amazing four years. We are trying to do another four years. Otherwise, I'll see you in four years."