Donald Trump Criticized Afghanistan Withdrawal Timeline, but Republicans Back It
Former President Donald Trump was critical of President Joe Biden for setting September 11 this year as the date when U.S. troops would leave Afghanistan—but most Republican voters are happy with the plan.
A new poll from Morning Consult found that a little more than half of GOP voters (52 percent) backed Biden's move to pull American forces out of Afghanistan two decades after they first invaded the country.
Thirty-three percent of Republicans said they were opposed to Biden's decision, while a further 16 percent said they were undecided or had no opinion on the matter.
The overall view of Biden's proposal was even more positive. Almost seven in ten voters polled by Morning Consult said they supported his troop withdrawal plan, including 84 percent of Democrats and two-thirds of independents.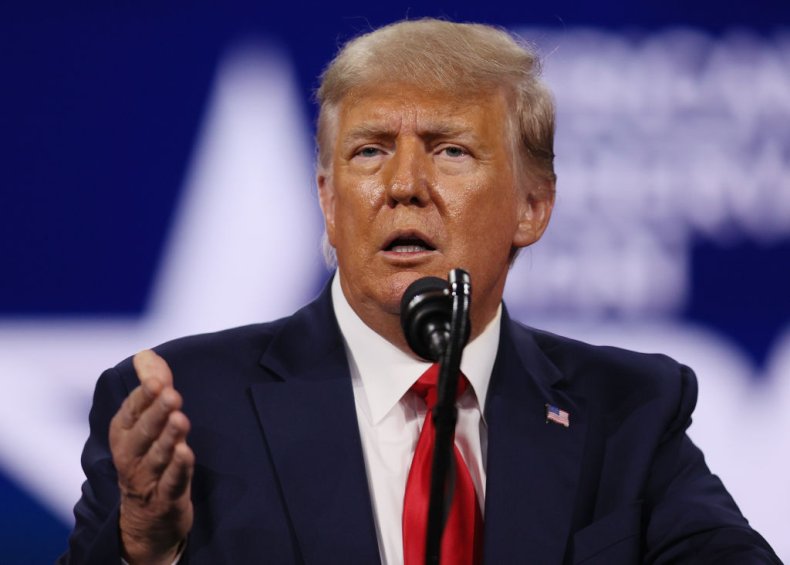 By comparison, 16 percent of voters opposed the plan. The remaining 14 percent gave no opinion on the withdrawal plan. Morning Consult polled 1,992 registered voters between April 16 and April 19 for its latest survey. Its margin of error stands at 2 percentage points.
Reacting to the withdrawal plan on Sunday, former President Trump said: "I wish Joe Biden wouldn't use September 11 as the date to withdraw our troops from Afghanistan for two reasons.
"First, we can and should get out earlier. Nineteen years is enough, in fact, far too much and way too long. I made early withdraw possible by already pulling much of our billions of dollars of equipment out and, more importantly, reducing our military presence to less than 2,000 troops from the 16,000 level that was there (likewise in Iraq, and zero troops in Syria except for the area where we KEPT THE OIL.)"
He added that September 11 represented a "very sad event" and needed to remain as a "day of reflection and remembrance" for those honoring the loss of their loved ones in the attacks.
However, Trump also conceded that withdrawal from Afghanistan was a "wonderful and positive thing to do," as he claimed he planned to withdraw U.S. forces on May 1 if he had won the 2020 election.
President Biden announced last week that the U.S. would begin to withdraw the last of its troops from Afghanistan by May 1, in accordance with a diplomatic agreement struck with Taliban forces.
"We went to Afghanistan because of a horrific attack that happened 20 years ago," the commander-in-chief said. "That cannot explain why we should remain there in 2021."
A few Republican lawmakers have taken issue with the plan, including Senate Minority Leader Mitch McConnell of Kentucky. Speaking on the Senate floor last week, the GOP lawmaker said the withdrawal would be "gift-wrapping the country" to U.S. adversaries.