Trump has Been Forced to Hire Former Bush Officials as his Staff Leave, Despite Previously Mocking Them: Report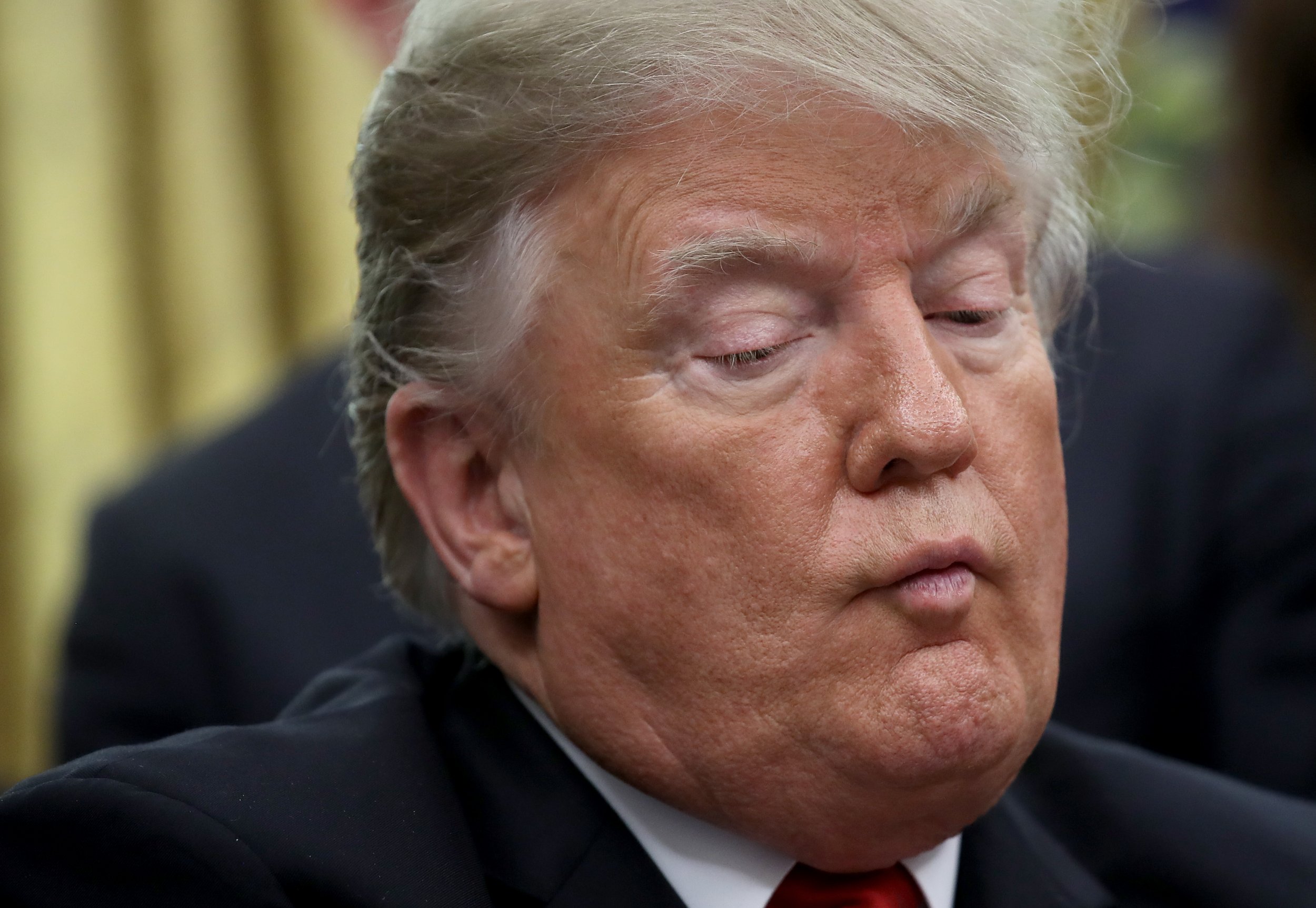 President Donald Trump apparently is not a fan of folks who have connections to the Bush family, but he keeps hiring them—there aren't really many other options.
Politico reported on Sunday that Trump often refers to people he feels are "establishment" conservatives as "Bushies"—and it's not meant to be taken as a compliment. But, Politico noted, almost by default, folks with Bush connections staff high-level positions Homeland Security, Labor, State, Health and Human Services, the Treasury and at the White House. Conservatives who are qualified to work in Trump's administration often gathered the necessary experience under the presidencies of George H.W. Bush or George W. Bush.
But Trump doesn't always love that. His ascension was defined by being a far-right outsider.
"Since taking office he has often expressed suspicion towards officials in his administration with ties to past Bush White Houses, questioning their loyalty and dedication to his policies," wrote Politico.
Politico reported on a number of individuals who've drawn Trump's ire for being a so-called "Bushie," but one of special note was Homeland Security chief Kirstjen Nielsen, who was a special assistant to former President George W. Bush. Trump even hinted he might fire her in an interview last month, saying he wanted to be "much tougher on the border."
She's reportedly gotten back toward Trump's good graces with hard-line public comments on immigration.
Just this week Nielsen appeared before Congress and talked about immigration. Already questioned by the leader of her own party, there she was slammed by Democrats.
"Shame on everybody that separates children and allows them to stay at the other side of the border fearing death, fearing hunger, fearing sickness," said Representative Luis Gutiérrez (Democrat - Illinois). "Shame on us for wearing our badge of Christianity during Christmas for allowing the secretary to come here and lie."
While Trump might slam folks like Nielsen as "Bushies," he did have détente of sorts with the family after the death this month of former President George H.W. Bush. Even former Florida Governor Jeb Bush—who Trump mocked mercilessly during the 2016 election—said the president had acted respectfully. Bush said Trump was "really gracious" and "couldn't have been nicer."