Donald Trump and Paul Ryan: Initial Conversation Went 'Great'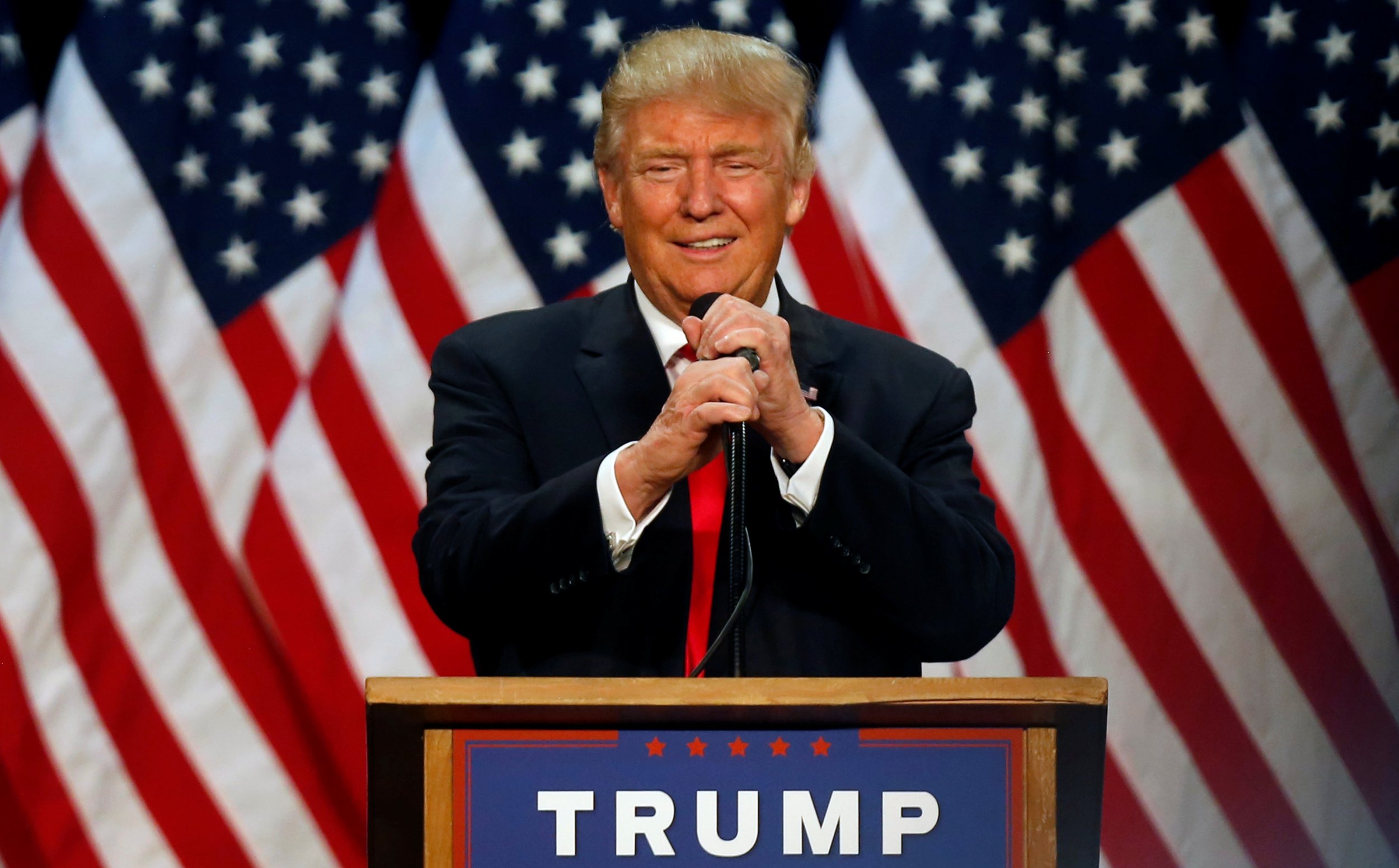 Updated | GOP front-runner Donald Trump and House Speaker Paul Ryan emerged on a positive note Thursday morning after a closed-door meeting that was an initial attempt to unite the Republican Party as the focus of the presidential campaign shifts to November's general election.
In a joint statement following the meeting. Trump and Ryan described their conversation as "great."
"While we were honest about our few differences, we recognize that there are also many important areas of common ground," they said, stressing the need to unify the party before November, a goal both said was within reach.
Ryan is one of several prominent Republicans who have said they aren't ready to back Trump as the party's presumptive nominee in the general election, citing the mogul's inconsistent conservative principles. Since he disclosed his thoughts on Trump, Ryan reportedly has faced pressure to endorse the candidate.
"I want to see that our conservative principles will be championed," Ryan said two days after Trump all but clinched the GOP nomination.
Meanwhile, Republican National Committee Chairman Reince Priebus, who was expected to join the two on Thursday at the party's headquarters on Capitol Hill, has encouraged GOP leaders to unite behind the New York billionaire. With less than a month left in the primary season, the odds are narrowing that Trump will win a majority of delegates before the party's national convention in July.
Dozens of media networks gathered on Capitol Hill Thursday morning, along with protesters holding signs that read: "GOP + Trump: dangerous, divisive, deceitful" and "Stop the hate."
Ryan requested the meeting with the real estate tycoon after Ted Cruz and John Kasich dropped out of the race following weak turnouts at the Indiana primary. There was speculation that Ryan, who lost his 2012 campaign for vice president as Mitt Romney's running mate, might run for president in this year's election. But in a press conference in April, he told the country "count me out" for a campaign this year.
Trump and Ryan said more meetings are in the works. Later Thursday, Trump will meet with Senate Majority Leader Mitch McConnell and his leadership team.