Donald Trump 'Pathetic Bully' for Targeting Fani Willis: Glenn Kirschner
Former federal prosecutor Glenn Kirschner has called Donald Trump a "pathetic bully" over his attacks on Fulton County District Attorney Fani Willis and her investigation into the former president's attempts to overturn Georgia's 2020 election results.
In a video posted Monday on his YouTube channel, Kirschner condemned Trump for his actions while citing details reported in The New York Times article regarding the special grand jury, which is about to start hearing testimonies from as many as 50 subpoenaed witnesses as part of Willis' probe.
"Donald Trump is a pathetic bully. He may be one of the weakest people on earth," said Kirschner.
Since February 2021, Willis and other prosecutors in Georgia have been looking into whether Trump violated election laws when he asked Secretary of State Brad Raffensperger to "find" 11,780 votes to reverse the results in favor of the former president.
From Wednesday, a special grand jury is to start hearing testimonies from dozens of witnesses over the course of several weeks as part of the investigation which could see Trump facing criminal charges.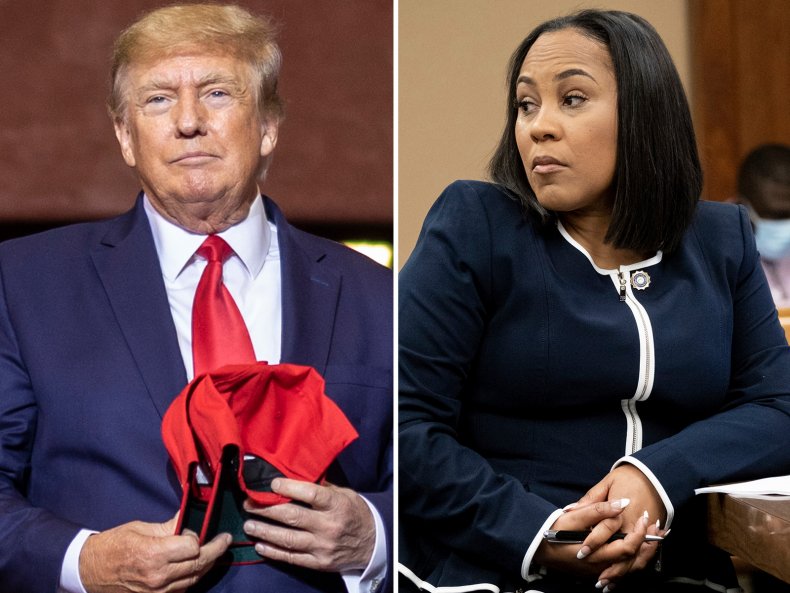 Willis blamed Trump for creating a "threatening atmosphere" with his constant criticism of the investigation, The New York Times reported. Willis said that as a result of threats made against her department, she had staffers on the case wear bulletproof vests.
"You heard in the reporting, how he was threatening— let's call it what it is— prosecutors who had the nerve to investigate him for his crimes," Kirschner went on in the video.
Kirschner added that the "pathetic bully" Trump "needs to be toppled" over his attempts to overturn the election and that longtime prosecutor Willis may be the one who succeeds.
While the special grand jury will hear from the testimonies from subpoenaed witnesses, the decision whether to charge Trump with a crime ultimately falls to Willis.
"The more you look at the determination of District Attorney Fani Willis, graduate of Howard University and Emory School of Law, she may be just the person to do it," Kirschner said. "Because it sure seems like to district attorney Willis, justice matters."
Trump continued to attack Willis and the investigation as it ramped up its probe into him, with Raffensperger, Interim Deputy Secretary of State Gabe Sterling, and former Elections Director Chris Harvey all expected to testify before the special grand jury.
"The young, ambitious, Radical Left Democrat 'Prosecutor' from Georgia, who is presiding over one of the most Crime Ridden and Corrupt places in the USA, Fulton County, has put together a Grand Jury to investigate an absolutely 'PERFECT' phone call to the Secretary of State," Trump wrote on social media platform Truth Social on Sunday.
Trump went on to claim that violent crimes are "just about at an all time high" in Fulton County but Willis is spending "VAST amounts of time, energy, and money going after me for making a PERFECT phone call, instead of the criminals that are systematically destroying our Nation."
Donald Trump has been contacted for further comment.