President Donald Trump had previously called journalist Bob Woodward a "Dem operative" when dismissing sections in a previous book prior to being interviewed by him 18 times for his latest release.
Trump spoke with Woodward, of Watergate fame, between December and July for the book Rage, due to come out next week.
Quotes from these discussions have begun to emerge, with a section in which Woodward claims Trump said he understood COVID-19's threat earlier in the year but downplayed its seriousness publicly.
In audio said to be from March released to CNN, Trump can purportedly be heard saying, he wanted to "always play it down" due to not wanting to "create a panic."
The president has since again Wednesday he did not "want people to be frightened."
Trump is also said to have spoken of how deadly COVID-19 was in an interview on February 7. Days later at a campaign rally in New Hampshire he said he thought things would "work out fine" and suggested it would "go away" by April.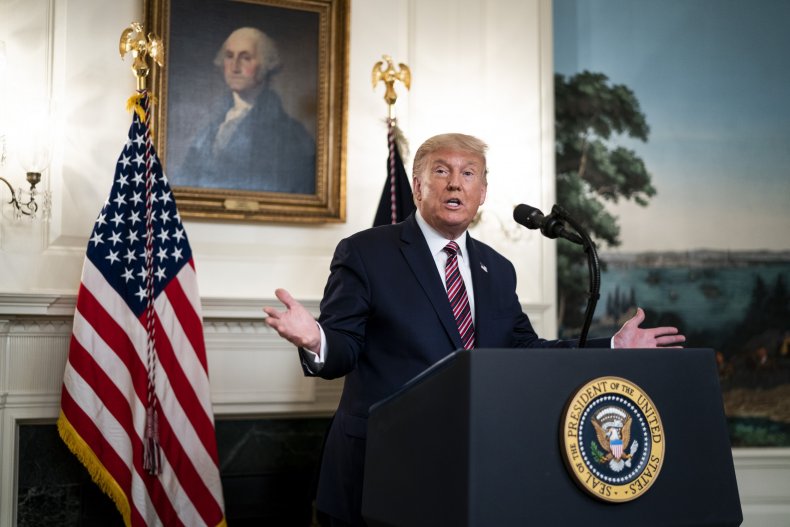 As details emerged, Trump tweeted that he was the target of a "political hit job by rapidly fading Bob Woodward and his boring book."
He similarly branded it a hit job in a news conference in which he responded to queries on the book.
Such criticism of Woodward from Trump has come before, with the president having also dismissed sections of the writer's previous book, Fear.
In September 2018, Trump said comments Woodward attributed to him about Jeff Sessions were fabricated, stating there were "so many lies and phony sources" in the book.
On remarks about Sessions, Trump said: "He made this up to divide!"
The president also shared statements from others mentioned in the book who disputed points within it.
He questioned the timing of the release, and said: "Woodward is a Dem operative?"
Newsweek has contacted the Trump campaign, the White House and the publishers of Rage, Simon and Schuster, for comment.
Trump on Wednesday said he "probably almost definitely" will not read the book.
Democrat figureheads, including presidential candidate Joe Biden and House Speaker Nancy Pelosi (D-CA), have swiftly moved to criticize the president over the situation.
Biden suggested, if the comments were accurate, that Trump had committed a "life and death betrayal of the American people."
"His failure hasn't only cost lives, it sent our economy into a tailspin that cost millions more Americans their livelihoods," he said, during comments at an event in Michigan.
The below graphic, from Statista, looks at figures predicting how many lives could have been saved if control measures amid the pandemic were implemented sooner.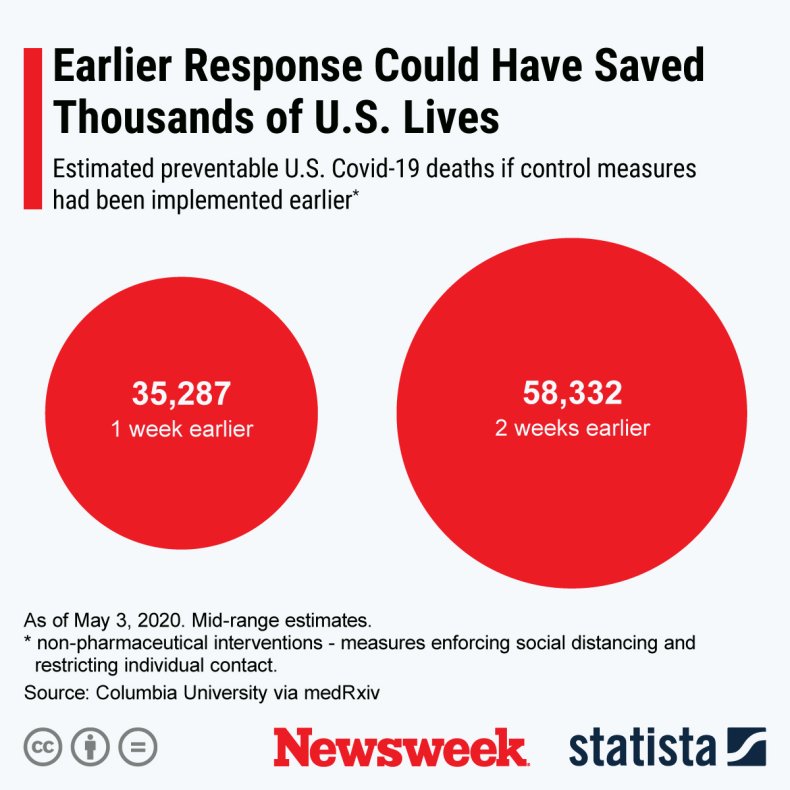 Update 09/10/2020: This page was updated to include a graphic.