Donald Trump Calls Barack Obama the 'Founder of ISIS'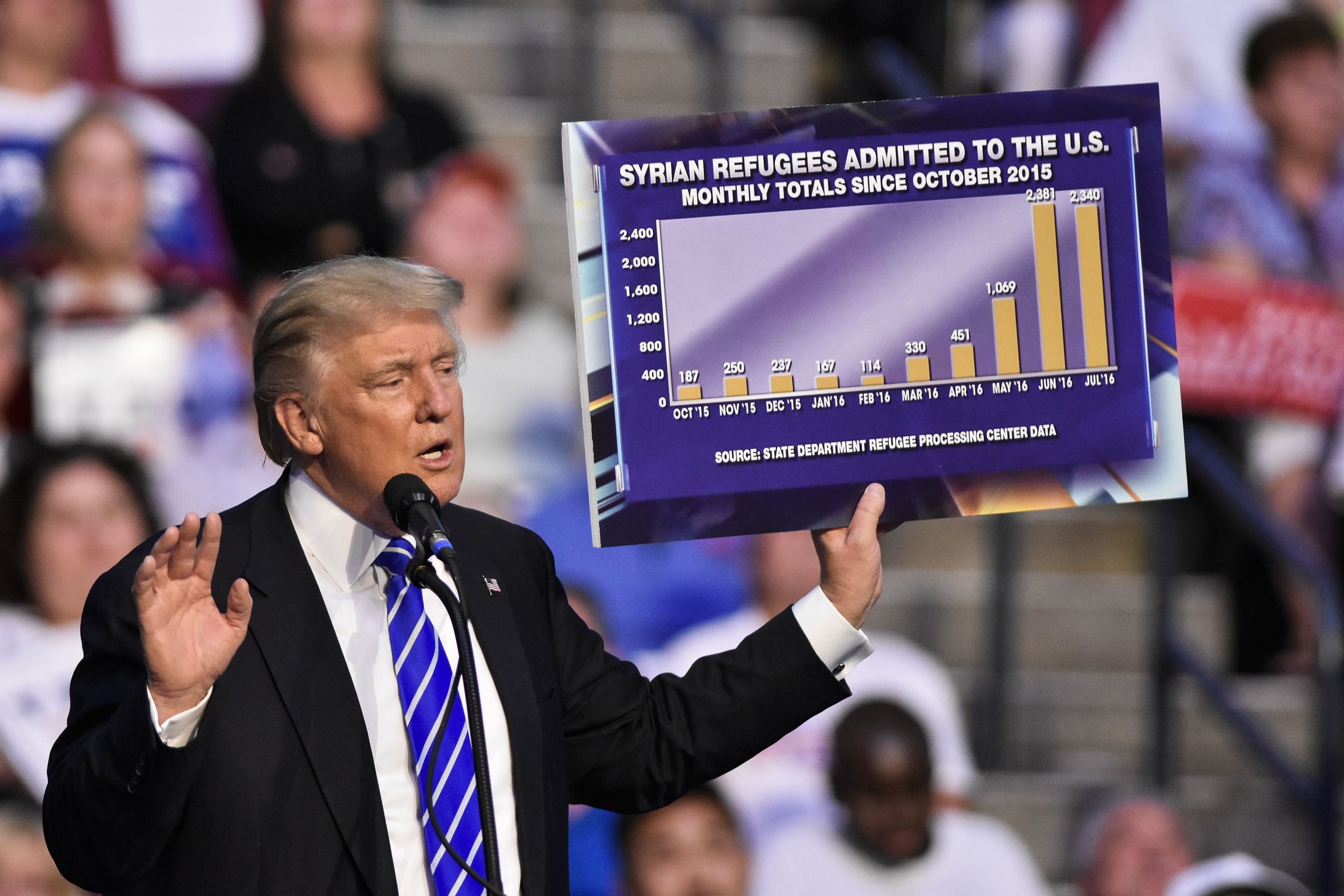 Republican presidential candidate Donald Trump continued his verbal assault on President Barack Obama on Wednesday night and Thursday, accusing him of being the "founder" of the Islamic State militant group (ISIS).
He didn't stop there, however. The construction magnate then took aim at his presidential rival, Hillary Clinton, saying that she had a role to play in the group's formation too.
"ISIS is honoring President Obama," he said of the group at the campaign rally in Sunrise, Florida. "He is the founder of ISIS. He founded ISIS. And, I would say the co-founder would be crooked Hillary Clinton."
But these comments are not a new tactic for Trump. Last month, he condemned Clinton for "unleashing destruction, terrorism and ISIS across the world" in a series of tweets.
He attacked Clinton for not uttering the words "radical Islam" when referring to extremist attacks carried out by Islamic State militant group (ISIS) inspired lone wolves, such as in Orlando or San Bernardino.
"Hillary's refusal to mention radical Islam, as she pushes a 550 percent increase in refugees, is more proof that she is unfit to lead the country," he wrote. "Our way of life is under threat by radical Islam and Hillary Clinton cannot even bring herself to say the words."
He continued: "Hillary's wars in the Middle East have unleashed destruction, terrorism and ISIS across the world. No one has worse judgement than Hillary Clinton—corruption and devastation follows her wherever she goes."
Trump, who continually referred to Obama by his full name Barack Hussein Obama at the campaign rally, has sought to target Obama and blame him for instability in the Middle East. He has led with the accusation that Obama was not prepared for the threat posed by ISIS when they made their lightning advance across Iraq in June 2014.
ISIS is an evolution of al-Qaeda in Iraq, which formed in the aftermath of the U.S. invasion of Iraq in 2003 under its leader Abu Musab al-Zarqawi. The group capitalized on the Syrian civil war from 2011 onwards to expand and join its Syrian and Iraqi forces, eventually creating ISIS, seizing more territory from 2014 onwards and declaring a self-proclaimed caliphate.
In September 2014, following the ISIS beheading of U.S. journalist James Foley, Obama organized a coalition of countries to tackle ISIS from the air and, in a more limited capacity, from the ground. Two years of air strikes have seen the group lose a large portion of the territory it once held but it still controls its two grand prizes: Mosul in Iraq and Raqqa in Syria.