Donald Trump Slams 'Unfit' Hillary Clinton for 'Unleashing ISIS'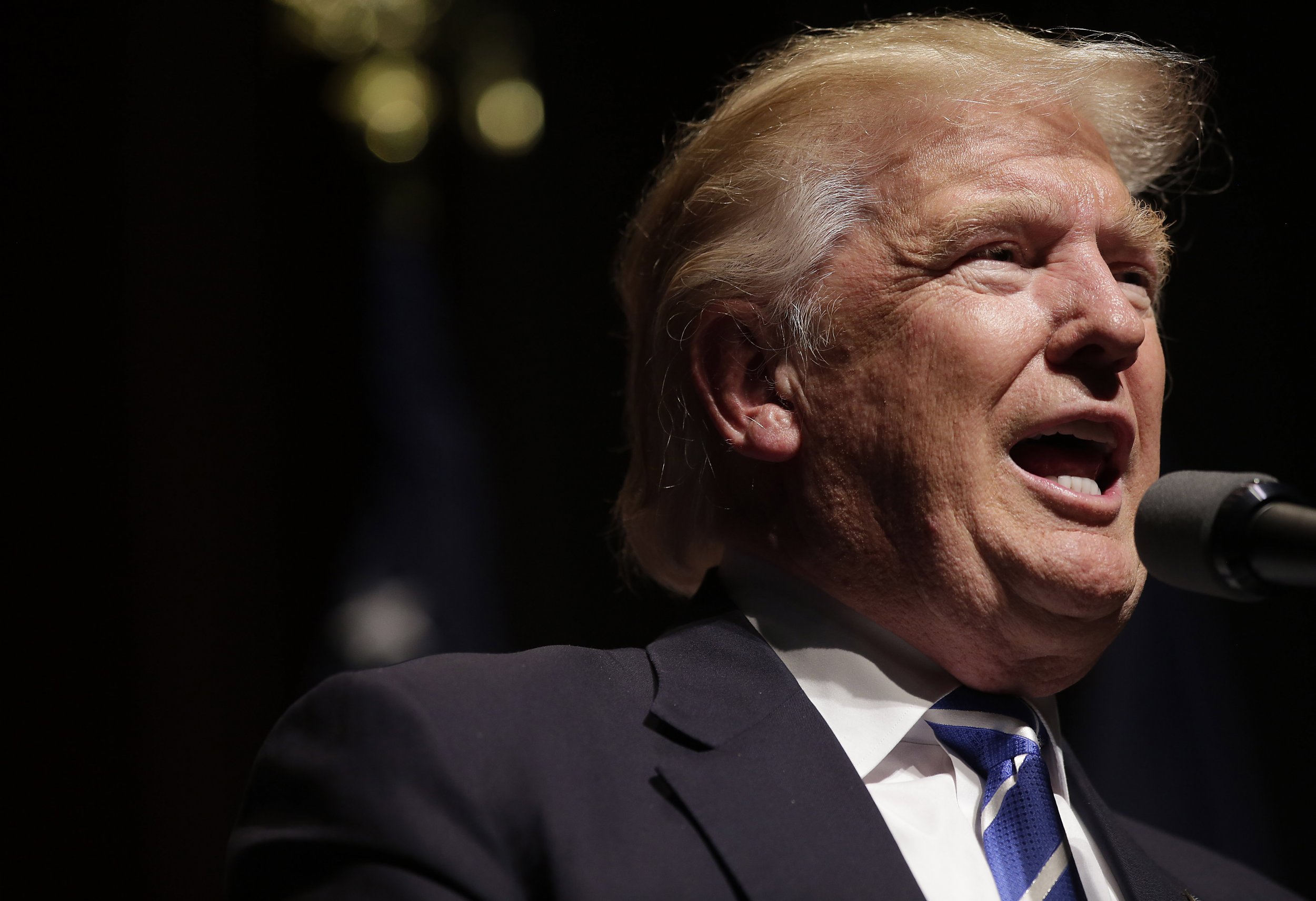 Donald Trump slammed Hillary Clinton during her nomination acceptance speech at the Democratic National Convention in Philadelphia on Thursday, accusing her of unleashing "destruction, terrorism and ISIS across the world."
In a series of tweets, and a subsequent Facebook post, the Republican presidential candidate attacked Clinton for not uttering the words "radical Islam" when referring to extremist attacks carried out by Islamic State militant group (ISIS) inspired lone wolves, such as in Orlando or San Bernardino.
"Hillary's refusal to mention radical Islam, as she pushes a 550 percent increase in refugees, is more proof that she is unfit to lead the country," he wrote. "Our way of life is under threat by radical Islam and Hillary Clinton cannot even bring herself to say the words."
He continued: "Hillary's wars in the Middle East have unleashed destruction, terrorism and ISIS across the world. No one has worse judgement than Hillary Clinton—corruption and devastation follows her wherever she goes."
He also said that the Democratic presidential candidate was "owned by Wall Street" and had a vision of a "borderless world where working people have no power, no jobs, no safety."
In the Facebook statement from his campaign, Trump said that Clinton's "refusal to even say the words 'radical Islam,' or to mention her disaster in Libya, or her corrupt email scheme, all show how little she cares about the safety of the American people."
Both candidates have now delivered their acceptance speeches as the Republican and Democrat parties look towards the election in November.
In her speech, Clinton said that the billionaire construction magnate could not handle the ups and downs of the presidential campaign. She accused him of having a poor temperament, particularly when being challenged by the media, on social media or at rallies.
"A man you can bait with a tweet is not a man we can trust with nuclear weapons," she said.