Donald Trump Takes the Lead Over Hillary Clinton in Latest Polls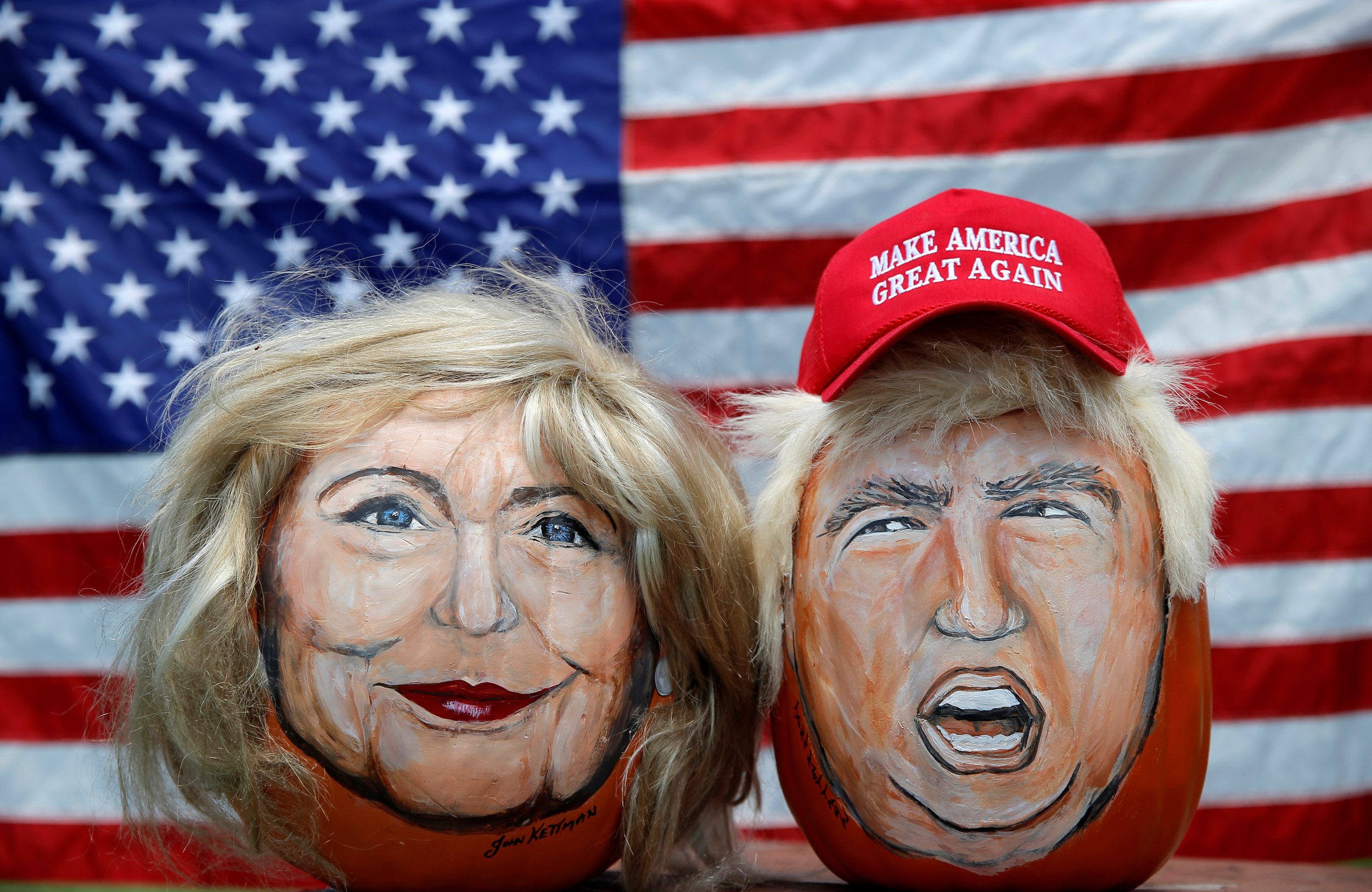 Donald Trump is leading Hillary Clinton in several new national polls published Monday in the wake of the Republican National Convention.
In a two-way matchup with Clinton, who is the Democratic presumptive nominee, the New York billionaire leads by 3 points, 48 percent to 45 percent, according to a CNN/ORC International poll. And Trump leads Clinton by 5 points, 44 percent to 39 percent, in a four-way contest with third-party candidates Gary Johnson (Libertarian) and Jill Stein (Green Party). In the same poll before the RNC, Clinton held a 7-point lead over her opponent, 49 percent to 42 percent. A total of 1,001 adults were interviewed by telephone nationwide after the RNC ended, between July 22 and 24.
Experts say the bump in support for the real estate mogul is related to last week's GOP gathering in Cleveland and support among independents. At the RNC last week, Trump's wife, Melania, was caught plagiarizing first lady Michelle Obama, who is a Democrat. But all four of the Republican's adult children later addressed the crowd, and many credited them with saving the convention.
The latest findings represent Trump's best showing in the CNN/ORC poll since September 2015. But national polls don't depict a large enough picture of how the convention will affect Americans in key swing states or in the November general election.
A CBS News national poll published earlier Monday shows Trump and Clinton tied with 42 percent of support, despite 58 percent of Americans saying they think he is unprepared to be president of the United States. Still, Trump is ahead by 0.2 points in an average of polls from RealClearPolitics.
If the election were held on Monday, Nate Silver, editor-in-chief FiveThirtyEight.com, predicts that Trump would win. Meanwhile, in FiveThirtyEight's "polls-plus forecast," which builds in a convention bounce adjustment, Clinton tops Trump by 18 points, 59 percent to 41 percent. As Silver notes, their predictions generate a range of possible outcomes for each candidate.
On Friday, a day after the RNC wrapped up in Cleveland, Silver sent a cautionary tweet: "Don't think people are really grasping how plausible it is that Trump could become president. It's a close election right now."
It remains to be seen how this week's Democratic National Convention will affect voters' views of Clinton. There in Philadelphia, former Clinton rival Bernie Sanders will have his last chance to push his progressive agenda before the general election. The gathering began in turmoil on Monday without outgoing Democratic National Committee Chairwoman Debbie Wasserman Schultz. A day earlier, she announced her intent to resign, after WikiLeaks posted dozens of emails showing her staff working to undermine Sanders's campaign in an effort to aid Clinton.