Donald Trump Calls Chris Cuomo 'Fredo' in Truth Social Attack
Donald Trump repeatedly referred to journalist Chris Cuomo as "Fredo" in an attack posted on his Truth Social platform.
The former president's comments were posted alongside a New York Post article that reported Cuomo saying in an episode of Anthony Scaramucci's podcast, Open Book with Anthony Scaramucci, that he had to accept his firing from CNN "because I was going to kill everybody including myself."
"I had to accept because I was gonna kill everybody including myself," he said. "Things can consume you. Italians are so passionate, and I really had to fight against that because, you know, just like you did, I got too many people counting on me."
CNN fired Cuomo in 2021 for acting as a strategist for his brother, former Governor Andrew Cuomo, as he fought sexual harassment accusations in violation of the network's ethics rules. Andrew Cuomo has denied all allegations against him.
"That is exactly the feeling of Fredo," Trump wrote in a post on Truth Social on Saturday. "I always said this guy was a complete nut job! He is Fredo, and to me, he will always be Fredo. Not surprisingly, his show is a Ratings disaster!"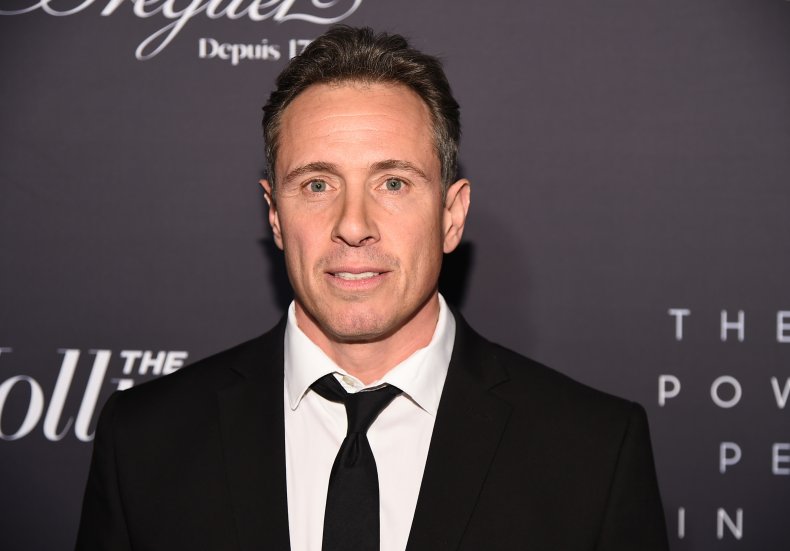 Chris Cuomo currently hosts a prime-time show on NewsNation. The Washington Post reported on the channel's weak ratings earlier this week, noting that it averaged about 63,000 viewers per night in 2022.
Saturday's post is not the first time that Trump has taunted Cuomo by calling him "Fredo"—a reference to The Godfather's Fredo Corleone, a character that has become synonymous with weakness and failure.
Cuomo took offense at being called "Fredo" during a confrontation with a heckler in 2019 that was caught on camera.
In the clip he said it was an ethnic slur for Italian Americans. "It's like the N-word to us," he said, sparking criticism.
That video prompted Trump to pile on, tweeting at the time: "I thought Chris was Fredo also. The truth hurts. Totally lost it! Low ratings CNN."
Also on Scaramucci's podcast, Cuomo said Italians "are the only ethnic group you're allowed to s*** talk 100 percent."
Scaramucci, best known for his brief stint as Trump's White House communications director in 2017, replied: "I was Tony Soprano on the Potomac. I was a Jersey Shore cast member inside the White House. I was a mobster. I mean, they said everything."
He added: "I don't give a s**t. You don't, either. I mean, that's the great thing about being Italian, you know? I'm a big believer of the First Amendment."
Newsweek has contacted representatives of Cuomo and Trump for further comment.