Trump Voter Turns on President as he Visits California After Blaming State for Wildfires: "He Can Kiss my Red Ass"
A man who voted for Donald Trump and was recently impacted by wildfires in California blasted the president's response to the deadly crisis.
"My kids lost everything. I voted for him – and now? He can kiss my red ass," Kirk Ellsworth from Northern California told The Guardian. "What he said was ridiculous. It hurts my heart. A lot of us voted for him and he [talks] down to us?"
As news of casualties and the devastation caused by a recent spate of forest fires broke last weekend, the president blamed California for the disaster while also threatening to cut federal payments to a state which had overwhelmingly rejected Trump and his party at the polls earlier this month.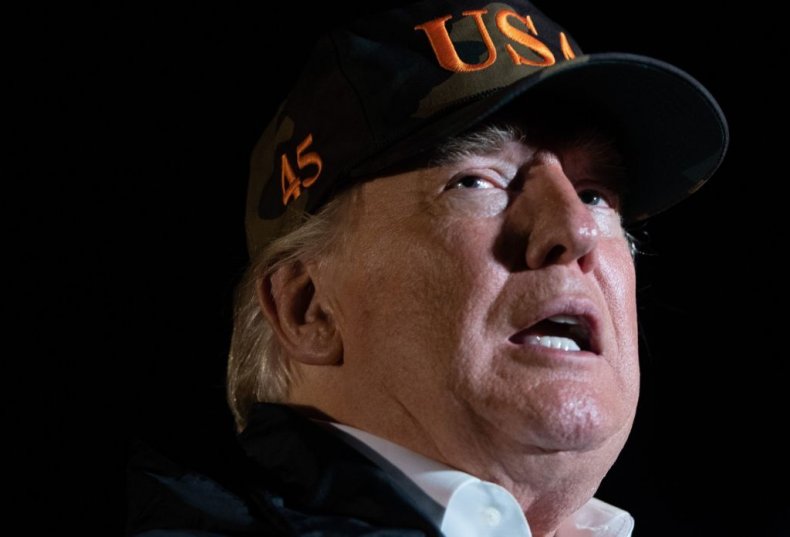 "There is no reason for these massive, deadly and costly forest fires in California except that forest management is so poor," the president tweeted. "Billions of dollars are given each year, with so many lives lost, all because of gross mismanagement of the forests. Remedy now, or no more Fed payments!"
The president repeated the accusations on a Sunday tour of the devastation. "We will be talking about forest management," he said. "I've been saying that for a long time. It should have been a lot different situation."
Celebrities, firefighters, environmental scientists and other local residents were quick to push back at Trump last weekend, criticizing his comments as ill-informed and offensive in the wake of the disaster.
"The president's message attacking California and threatening to withhold aid to the victims of the cataclysmic fires is ill-informed, ill-timed and demeaning to those who are suffering as well as the men and women on the front lines," Brian K. Rice, president of the California Professional Firefighters said in response. "The president has chosen instead to issue an uninformed political threat aimed squarely at the innocent victims of these cataclysmic fires."
Ryan Belcher, his wife Casey and their children, who have been staying at a California Walmart along with other evacuees after losing their home in the fires, said they hoped the president would have a better perspective after visiting the devastated area this weekend.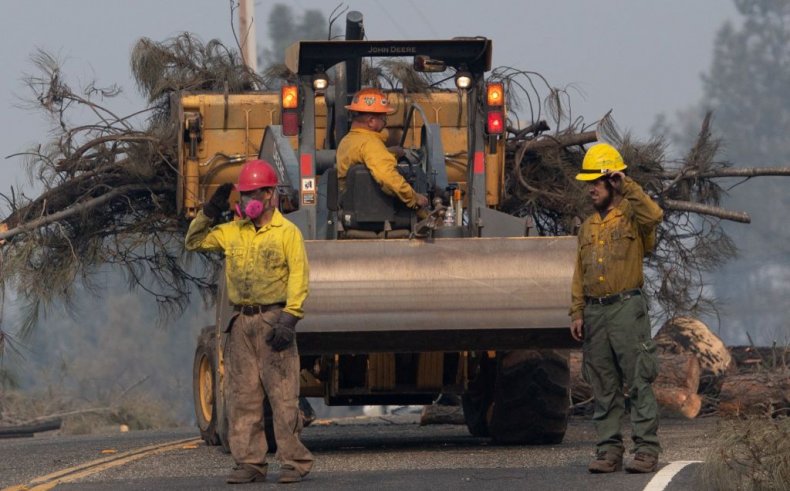 "We are not the ones to blame. We are not in charge of managing the forest," the frustrated husband told The Guardian. "I hope he sees how this community has come together," he added.
The confirmed death toll from the wildfire – dubbed the "Camp Fire" – has risen to 76, with more than 1,000 still missing. The death toll has already become a record high in the state, which has been plagued by forest fires for years due to an ongoing drought, human activity and climate change, according to scientists.
The president also said on Saturday that the government would work with environmental groups to address the problem. "I think everybody's seen the light," Trump said. "I don't think we'll have this again," he added.
Trump Voter Turns on President as he Visits California After Blaming State for Wildfires: "He Can Kiss my Red Ass" | U.S.