Donald Trump on Canceling Denmark Trip: 'All They Had to Do Was Say No' to Him Buying Greenland
President Donald Trump confirmed Wednesday he canceled his trip to Denmark over the reaction of its leader to a proposed U.S. purchase of Greenland.
Following Thursday's Wall Street Journal report citing unnamed sources discussing Trump's ongoing interest in buying Greenland, an autonomous North American island territory under Danish control, Danish Prime Minister Mette Frederiksen called the idea "absurd" and a "joke." She told media, "I strongly hope that this is not meant seriously."
Hours later, Trump called Denmark "a very special country with incredible people," but revealed that, "based on Prime Minister Mette Frederiksen's comments, that she would have no interest in discussing the purchase of Greenland, I will be postponing our meeting scheduled in two weeks for another time...."
Pressed on this comment Wednesday, Trump told reporters outside the White House that Frederiksen's remarks were "nasty" and "inappropriate." He said "all she had to do was say, 'no we wouldn't be interested,' but we can't treat the United States the way they treated us under President [Barack] Obama, I thought it was a very not nice way of saying something, they could have told me no."
"All they had to do was say 'No, we'd rather not do that' or 'we'd rather not talk about it,'" he added. "She's not talking to me, she's talking to the United States of America, you don't talk to the United States that way, at least not under me."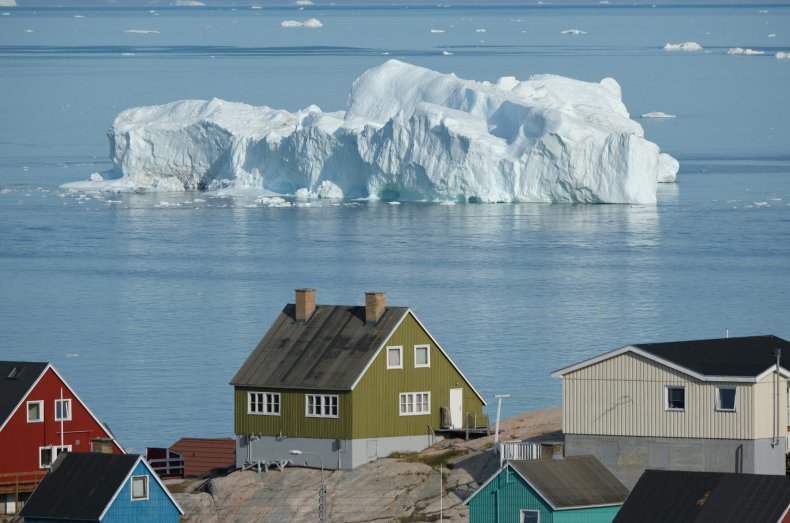 With an estimated landmass of nearly 840,000 square miles, or more than three times the size of Texas and still larger than the largest U.S. state of Alaska, Greenland is often considered the world's biggest island. Denmark has for centuries considered Greenland part of its territory, but it was not until the 1930s that this was recognized by international law, only a decade before U.S. would briefly take responsibility for the island during World War II.
Though still technically part of the Danish Kingdom, Greenland is self-governed as increasingly grown independent from Copenhagen, where politicians were angered and puzzled by Trump's comments. Former Danish Prime Minister tweeted Friday "it has to be an April Fool's joke. Totally out of season" and far-right Danish People's Party spokesperson Soren Espersen call it "the final proof that he has gone mad."
Princess Antonia of Schaumburg-Lippe, wife of Danish Queen Margrethe II's cousin Prince Waldemar, said the "purchase offer is a compliment for magical Greenland, as only desirable areas receive offers," but noted that "the people of Greenland should and can decide about their own destiny." Greenland Prime Minister Kim Kielsen told the Associated Press that the subject of buying the territory was "not something to joke about" after Trump posted a stylized image of a Trump Tower in Greenland⁠—something he promised "not to do"⁠—and Foreign Minister Ane Lone Bagger said "thanks, but no thanks" to the offer.
Trump had confirmed his interest to journalists Saturday, saying "strategically, it's interesting, and we'd be interested." He claimed that Denmark was "losing almost $700 million a year carrying it" and suggested it may come up during a planned visit since canceled in the wake of Frederiksen's remarks.