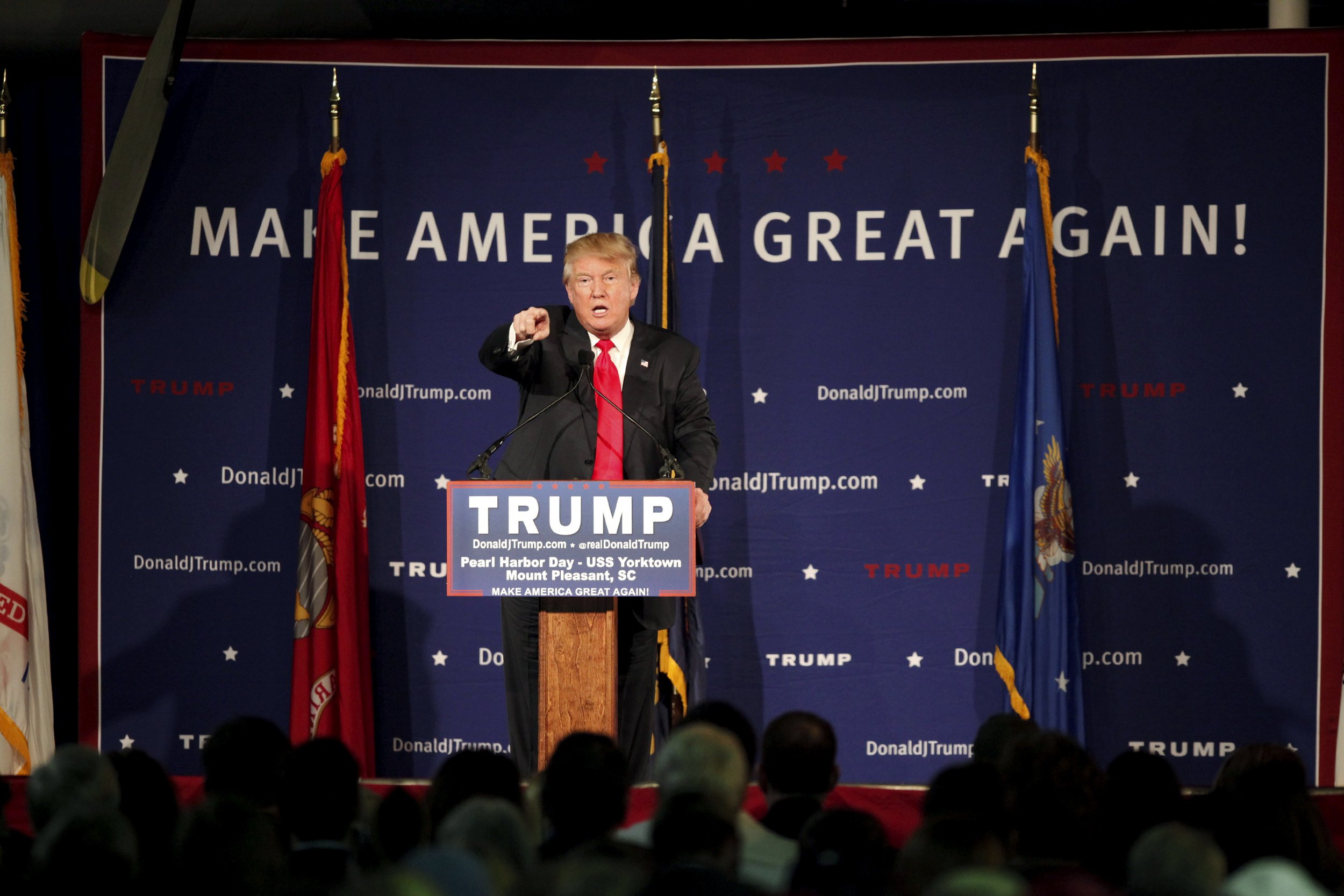 Republican presidential hopeful Donald Trump, under fire for his proposal to ban Muslims from entering the United States, canceled his planned trip to Israel on Thursday morning.
"I have decided to postpone my trip to Israel and to schedule my meeting with @Netanyahu at a later date after I become President of the U.S.," Trump wrote on his Twitter account.
The proposal, which has been sharply criticized at home and abroad as unconstitutional and divisive, would also prevent Muslim Americans from re-entering the country if they traveled abroad. Trump suggested that border agents would ask those attempting to enter the U.S. if they are Muslim.
Israeli Prime Minister Benjamin Netanyahu's office said on Twitter Tuesday that the prime minister rejected the GOP candidate's "recent remarks about Muslims."
"The State of Israel respects all religions and strictly guarantees the rights of all its citizens," the office tweeted. "At the same time, Israel is fighting against militant Islam that targets Muslims, Christians and Jews alike and threatens the entire world."
The prime minister's office said the trip was set two weeks ago, prior to Trump's remarks about banning Muslims, and that Netanyahu decided earlier this year to meet with any candidate who travels to Israel and requests a meeting. The meeting, his office noted, is not an endorsement. "Rather, it is an expression of the importance that PM Netanyahu attributes to the strong alliance between Israel and the United States," his office wrote.
Late Wednesday, Netanyahu was still scheduled to meet with Trump, despite condemning the proposal.
Trump's proposal has been widely condemned on both sides of the political spectrum in the United States, and notably by Reince Priebus, the chairman of the Republican National Committee, which selects the GOP nominee.
"We need to aggressively take on radical Islamic terrorism but not at the expense of our American values," Priebus told the Washington Examiner about Trump's proposal on Tuesday.
In response to the criticism, Trump on Tuesday afternoon published on Facebook a poll indicating the majority of his supporters would vote for him in a third party run.