Donald Trump Is 'Crazy' and Living in His Imagination Amid 'Confused' White House, Iranian Official Says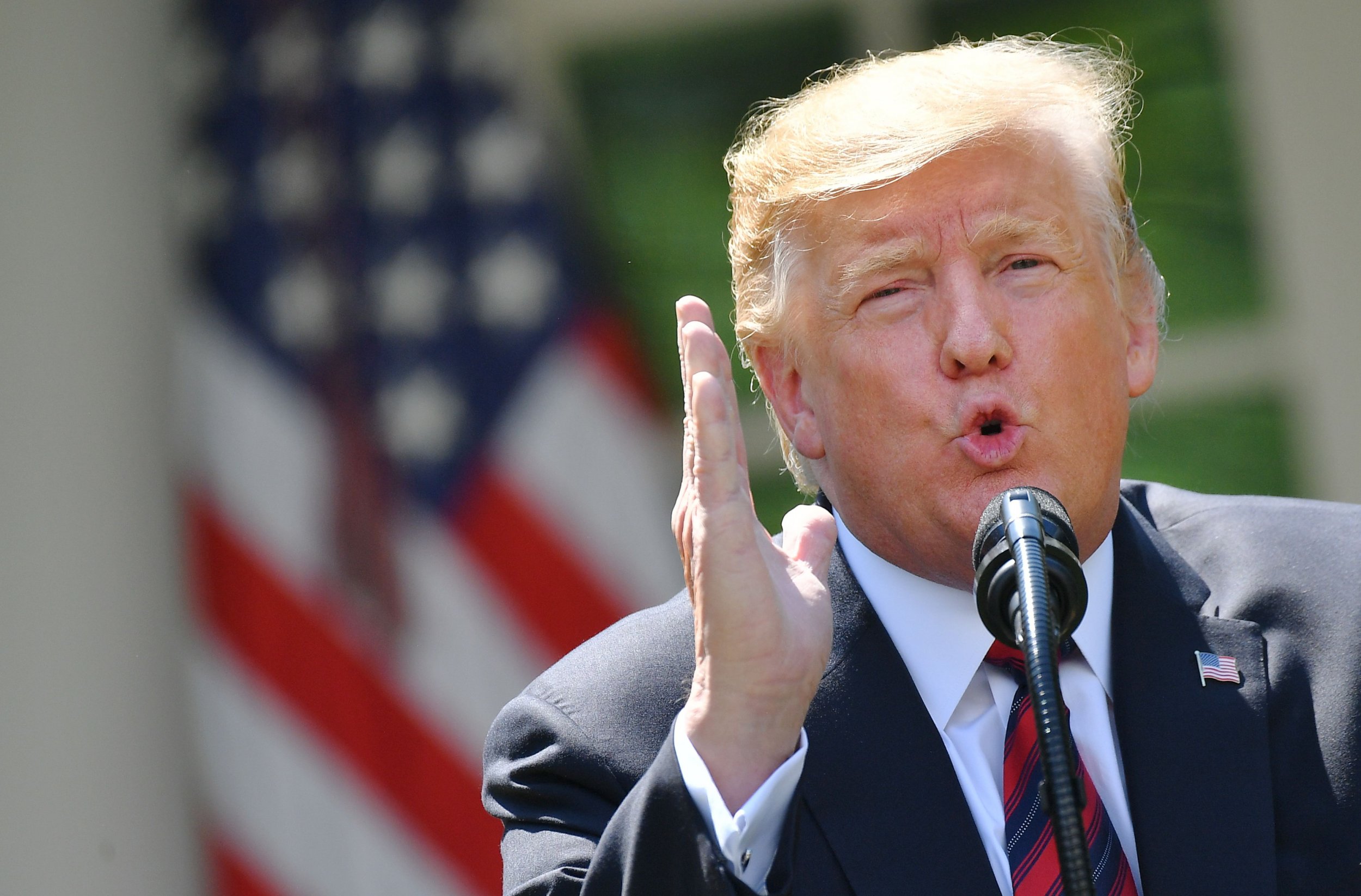 President Donald Trump's inconsistent messaging on Iran made it difficult for Tehran to deal with an increasingly "confused" White House, a senior Iranian official warned.
Speaking to CNN on Monday, Hossein Amir-Abdollahian—the director of foreign affairs for the Iranian parliament—said that any dialogue between Tehran and Washington would depend on Trump establishing a sensible message and a respectful tone.
Tensions between the U.S. and Iran rose significantly in recent weeks, raising fears that a conflict could break out between the two nations. Though both sides declared their desire for peace, a lack of dialogue between Washington and Tehran meant any military or diplomatic misstep could result in escalation and war.
For his part, Trump veered between threats of an "official end" to Iran through military action and called on its leaders to come to the table to renegotiate the 2015 Joint Comprehensive Plan of Action nuclear deal, from which Trump withdrew the U.S. last year. The White House has reinstituted harsh sanctions against the regime in Tehran in a bid to force its leaders to accept more stringent terms, including limits on the country's ballistic missile program and regional influence.
According to multiple reports, Trump privately pushed for a diplomatic and economic solution to the standoff, and unlike some of his senior advisers, wished to avoid war.
But on Monday, Trump denied unspecified media reports that suggested he had been trying to reopen communication with Iran. "Fake News put out a typically false statement, without any knowledge that the United States was trying to set up a negotiation with Iran," he tweeted. "This is a false report. Iran will call us if and when they are ever ready. In the meantime, their economy continues to collapse—very sad for the Iranian people!"
Amir-Abdollahian warned that the conflicting messages coming out of Washington were undermining the chances of de-escalation. "In his mind, Trump thinks he has a gun to Iran's head with sanctions, and he is trying to shut down our economy," Amir-Abdollahian told CNN. "This is all in his imagination. Now he wants us to call him? This is a crazy president!"
National Security Adviser John Bolton is one of the hawkish aides believed to be pushing for a harder line against Iran. It was Bolton who announced the deployment of additional military resources to the region earlier this month, including an aircraft carrier strike group and B-52 nuclear-capable bombers.
"Within the White House there is a lot of conflicting opinions," Amir-Abdollahian said, naming Bolton among the "warmongers" advising the president. "Also, Trump is not quite balanced and stable in his decision making, so we are dealing with a confused White House. Iran receives various signals which show that no one knows who owns the White House."