Donald Trump Wants to Talk, Make a Deal With Iran: Report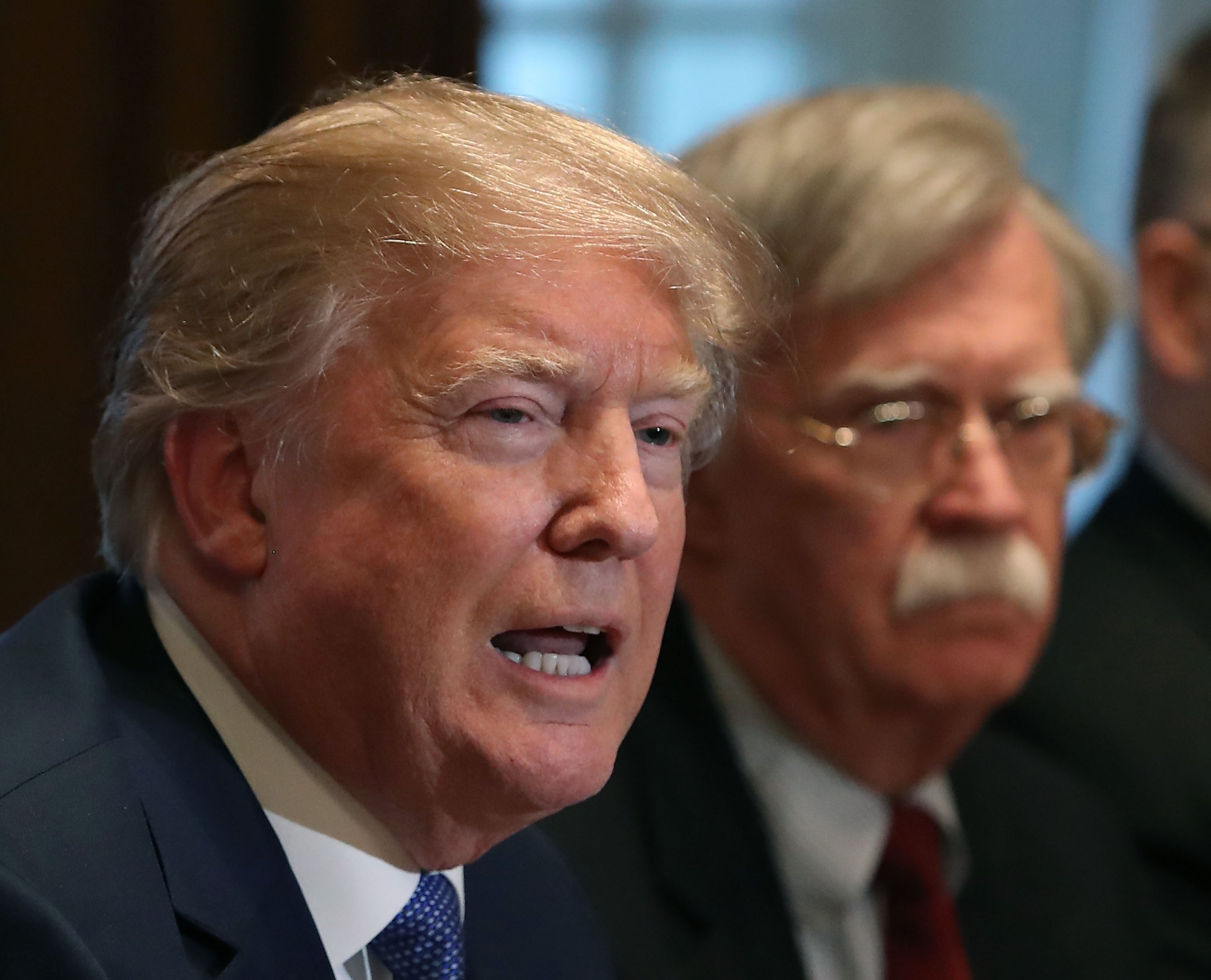 President Donald Trump worried that his senior advisers were pushing him toward a military conflict with Iran, even though he would prefer to solve the current confrontation through diplomatic means, according to a new report.
On Wednesday, The Washington Post, citing several anonymous U.S. officials, said the president still wished to talk directly with Iranian leaders, even as the government took steps consistent with looming military action.
Trump took office with a pledge to pull U.S. forces out of long-running wars from which he saw little benefit. His "America First" ideology might produce belligerent foreign policy rhetoric, and the president has shown himself willing to launch standoff strikes in a variety of theaters, but he hesitates to commit U.S. soldiers to extended ground operations.
According to The Post, Trump was angry that he was being outpaced by military planning for conflict with Iran. A senior administration official, with knowledge of Trump's thoughts on National Security Adviser John Bolton and Secretary of State Mike Pompeo, explained: "They are getting way out ahead of themselves, and Trump is annoyed."
Last week and over the weekend the official said, "There was a scramble for Bolton and Pompeo and others to get on the same page."
Bolton, an Iran hawk who worked for President George W. Bush's administration during the invasion of Iraq in 2003, has been one of the administration's most vociferous critics of Tehran. Last week, he announced the deployment of an aircraft carrier strike group, B-52 bombers and Patriot missile battery to the region, citing "troubling and escalatory indications and warnings" from Iran.
But according to the anonymous official who spoke with The Post, Bolton was "just in a different place" than the president. He said Trump "wants to talk to the Iranians; he wants a deal," and is willing to sit down with the Iranian government to achieve one.
During his presidential campaign, Trump consistently criticized the Iran nuclear deal signed by President Barack Obama. Last year, the president withdrew the U.S. from the multinational pact. Though the other signatories—Iran, Russia, China, U.K., Germany, France and the European Union—have kept the deal alive, fresh American sanctions designed to cut Iran's oil exports to zero have further threatened its survival.
Nonetheless, the unnamed official told The Post the president "is not comfortable with all this 'regime change' talk," which for Trump sounded too similar to the conversations regarding former Iraqi President Saddam Hussein in the run-up to the Iraq War.
A senior White House official said Trump did not wish to take action unless there was a "big move" made by the Iranians. But in the case of a significant escalation from Tehran or any American deaths, the president would be willing to take action, the official added.
National Security Council spokesman Garrett Marquis told The Post that its reporting "doesn't accurately reflect reality," while on Wednesday the president denied any infighting over his Iran approach.
"There is no infighting whatsoever," Trump tweeted. "Different opinions are expressed, and I make a decisive and final decision—it is a very simple process. All sides, views, and policies are covered. I'm sure that Iran will want to talk soon."
The Post reported that Pentagon officials—led by Joint Chiefs of Staff Marine Corps General Joseph Dunford—were united in advising deterrence and diplomacy over war. The view is reportedly shared by civilian officials led by Acting Defense Secretary Patrick Shanahan, nominated by Trump last week to keep the job permanently.
On the other hand, anonymous defense officials told the newspaper they found Bolton's more aggressive posture toward Iran troubling.