'Hillary's Gone Crazy': Trump Defends Tulsi Gabbard after Clinton Says Democratic Candidate is Being 'Groomed' by Russia
President Donald Trump has suggested his political rival Hillary Clinton has "gone crazy" after she suggested Russia was "grooming" presidential candidate Rep. Tulsi Gabbard.
Trump reacted on Twitter this weekend after Clinton's statements about Gabbard and Green Party presidential candidate Jill Stein hit the headlines, in which she accused the pair of being Russian assets being supported by websites and bots linked to a Kremlin influence operation.
He tweeted: "So now Crooked Hillary is at it again! She is calling Congresswoman Tulsi Gabbard 'a Russian favorite,' and Jill Stein 'a Russian asset.'
"As you may have heard, I was called a big Russia lover also (actually, I do like Russian people. I like all people!). Hillary's gone Crazy!"
The president, whose own campaign was purportedly the focus of Russian interference which intended to boost Trump's chances while discrediting Clinton, has long denied accusations of collusion and brushed aside evidence of Kremlin meddling in 2016.
Clinton made the comments during podcast called Campaign HQ, hosted by David Plouffe, who is President Barack Obama's former campaign manager. It was published on Thursday. Clinton did not reference Gabbard by name, but it was clear in political circles who she was referencing.
As noted by the Associated Press, Clinton showed no evidence to back up the assertion of Kremlin interest in the Democratic presidential candidate, even if prior news reports have said known sources of Russian propaganda are showing signs of interest in Gabbard's run.
Gabbard, 38, is the first female combat veteran to run for the office of president but, as previously reported, attracted criticism after meeting with Syrian President Bashar al-Assad in 2017.
The U.S. intelligence community says Russia deploys influence campaigns using paid social media trolls, bots and state-backed media outlets. Government-linked hackers have been tied to cyber-intrusions at Democratic Party organizations, with sensitive data being leaked online.
"I think they [the Kremlin] have got their eye on somebody who is currently in the Democratic primary and are grooming her to be the third-party candidate," Clinton said during the podcast recording last week, before allegedly implying that Gabbard is "the favorite of the Russians."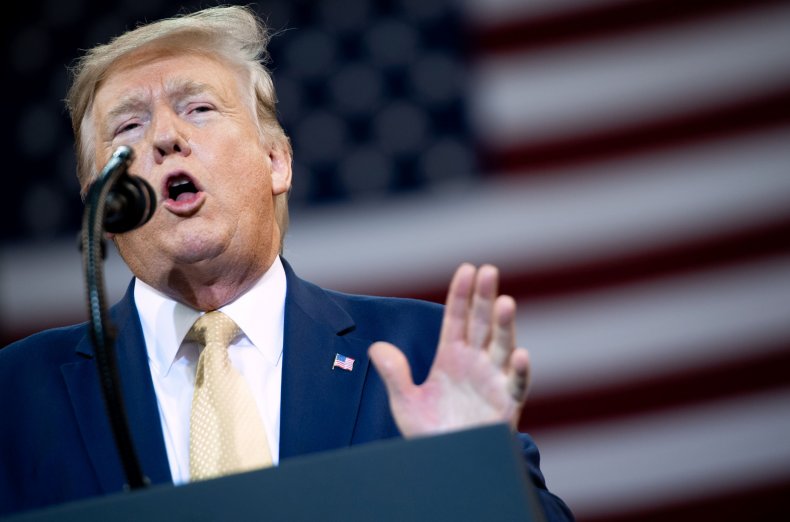 Her comments sparked a furious response from Gabbard, who previously denied she would run as an independent candidate if she failed to win the Democratic nomination, The Hill reported.
In a tweet directed at Clinton, she wrote: "You, the queen of warmongers, embodiment of corruption, and personification of the rot that has sickened the Democratic Party for so long, have finally come out from behind the curtain. From the day I announced my candidacy, there has been a concerted campaign to destroy my reputation. We wondered who was behind it and why.
She added: "Now we know — it was always you, through your proxies and powerful allies in the corporate media and war machine, afraid of the threat I pose. It's now clear that this primary is between you and me. Don't cowardly hide behind your proxies. Join the race directly."
Stein also spoke out after the claim she was a Russian asset. As reported by CNN, the 2016 Russia interference operation included messaging in support of the Green Party leader on social media.
"It's a shame HRC is peddling conspiracy theories to justify her failure instead of reflecting on real reasons Dems lost in 2016," she tweeted on Friday.
"You can slander progressives as 'Russian assets', but you can't hide the fact that the DNC sabotaged Sanders & elevated Trump to set the stage for HRC."
Speaking to CNN this week, Clinton's spokesperson Nick Merrill stood by the podcast assertions, saying: "This is not some outlandish claim. This is reality. If the Russian propaganda machine...is backing a candidate aligned with their interests, that is just a reality, it is not speculation."