'It's Humorous': Donald Trump Routinely Exaggerated His Worth, Claimed Vineyard Was 66% Larger—Report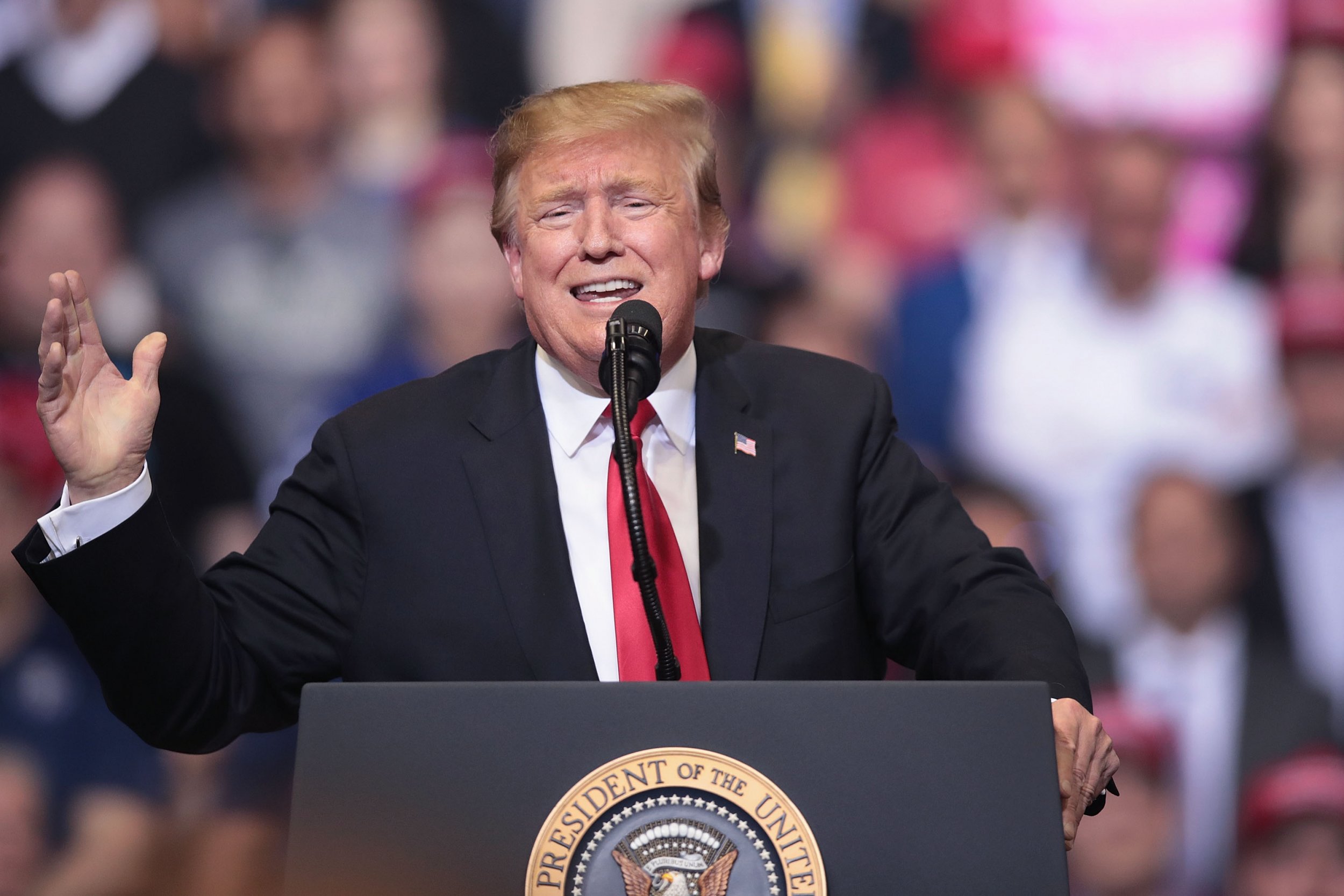 President Donald Trump is reported to have routinely inflated the value of his assets in selectively sourced documents called "Statements of Financial Condition," which are now the focus of at least two investigations, to boost his net worth to lenders, journalists and anyone he wanted to impress.
According to The Washington Post, those unorthodox documents were replete with false numbers that were artificially large or hid properties underpinned by mountains of debt.
They were prepared by his accountants at the firm Mazars USA, which reportedly made the documents for Trump apart from their normal work auditing his actual financial statements.
Trump claimed in one instance that New York City's Trump Tower had 68 storeys, 10 more than in reality. In another falsehood, he said his vineyard in Virginia had 2,000 acres. But it had only 1,200 according to land records—an exaggeration of about 66 percent.
The statements carry long disclaimers that the numbers were not arrived at through ordinary accounting practices, The Post reported, a potential loophole to escape accusations that he misled lenders when trying to secure credit.
"It's humorous. It's a humorous financial statement," Kyle Welch, an assistant professor of accountancy at George Washington University, told The Post after reviewing one of the Trump documents, the likes of which he said he had never seen before, because they were "so far off from reality."
On Wednesday, the House Oversight and Reform Committee released a March 20 letter to Mazars, Trump's longtime accountants, requesting to see a decade's worth of the president's financial documents for its investigation into his business dealings.
The letter from Chairman Elijah Cummings, a Maryland Democrat, references testimony to the House Financial Services Committee by Michael Cohen, Trump's disgraced former fixer and lawyer, about working for the Trump Organization.
Cohen will soon begin a three-year jail sentence for fraud, lying to Congress and investigators, and campaign finance violations. He has testified, both publicly and privately, on Capitol Hill about what he knows from his years working for the president.
Along with providing documents to Congress relating to the president's finances, Cohen testified in February that Trump had inflated his assets to Deutsche Bank when attempting to secure a loan to buy the Buffalo Bills. Deutsche Bank loaned Trump millions of dollars over the years when other banks refused to.
Cohen testified that Trump also deflated assets to reduce his real estate taxes. "What you do is you deflate the value of the asset, and then you put in a request to the tax department for a deduction," Cohen said.
It is not clear if, how and when Mazars plans to respond to the Oversight Committee's sweeping request for documents.
"Mazars believes strongly in the ethical and professional rules and regulations that govern our industry, our work and our client interactions," a spokeswoman for the company told CNBC. "As a matter of firm policy and professional rules we do not comment on the work we conduct for our clients."
Deutsche Bank is already providing Trump-related documents to the House Financial Services Committee. The bank also received a subpoena from the New York State attorney general.
In early March, the New York State Department of Financial Services sent a subpoena to Aon, the insurance broker for the Trump Organization, following Cohen's testimony, Reuters reported.
The Trump Organization and the White House did not respond immediately to requests for comment.