Michael Cohen Given Extra Time Before Entering Jail so He Can Testify About Trump, Recover From Shoulder Surgery
A federal judge on Wednesday granted a request from ex-Trump attorney Michael Cohen, who pleaded guilty to several felony charges, to delay his prison sentence by 60 days because he's still recovering from shoulder surgery, and needs to prepare for anticipated congressional testimony about President Donald Trump.
Cohen was previously scheduled to enter prison on March 6 to serve his three-year sentence for campaign finance violations, lying to Congress and tax and bank fraud. His new attorney, Michael Monico, told the judge in a letter that because of Cohen's recent surgery, he "needs to undergo intensive post-surgical physical therapy and be monitored by his physician for recovery."
In addition, Monico said, Cohen expects to be called to testify before three congressional committees about Trump, requiring Cohen to "spend substantial time in preparation that will limit the time he has to get his affairs in order and spend time with his family." Cohen has postponed his testimony twice before, once citing "ongoing threats" allegedly made against his family by Trump and his attorney Rudy Giuliani, and another time citing his surgery.
U.S. District Court Judge William Pauley III granted the request Wednesday afternoon.
Monico also said the attorneys for the Southern District of New York, where Cohen's case has played out, did not object to the extension.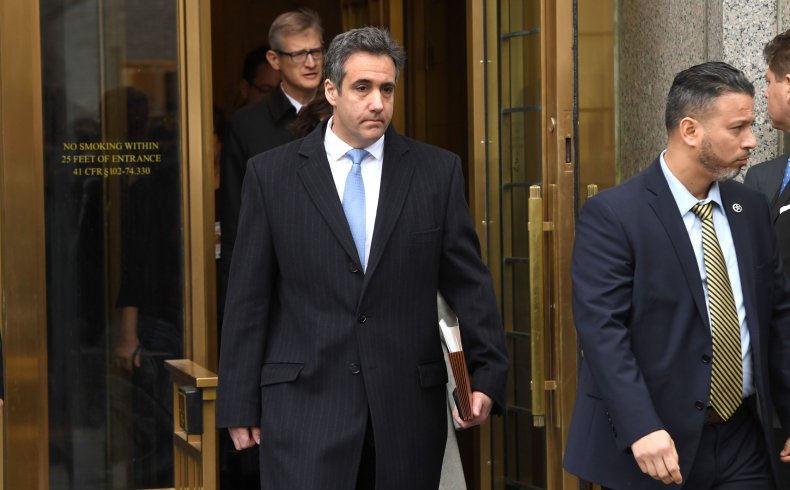 The news came on the heels of a New York Times report that the president had asked Acting Attorney General Matthew Whitaker if a Trump-appointed U.S. attorney could "unrecuse" himself to head the Cohen investigation regarding hush-money payments made to two women during the 2016 campaign allegedly at the direction of Donald Trump. BuzzFeed reported last month that Trump had directed Cohen to lie to Congress and cover up Trump Tower Moscow negotiations during the campaign, prompting congressional committees to say they planned to investigate.
Through another attorney, Lanny Davis, Cohen said he planned to "state publicly all he knows" about Trump. The chairmen of the House Oversight, Intelligence and Judiciary Committees have indicated that, if neccessary, they'll subpoena the former Trump lawyer to secure Cohen's testimony before he enters prison.
"Whatever we have to do to get him here, we're going to do it," Oversight Committee Chairman Elijah Cummings told reporters last month.