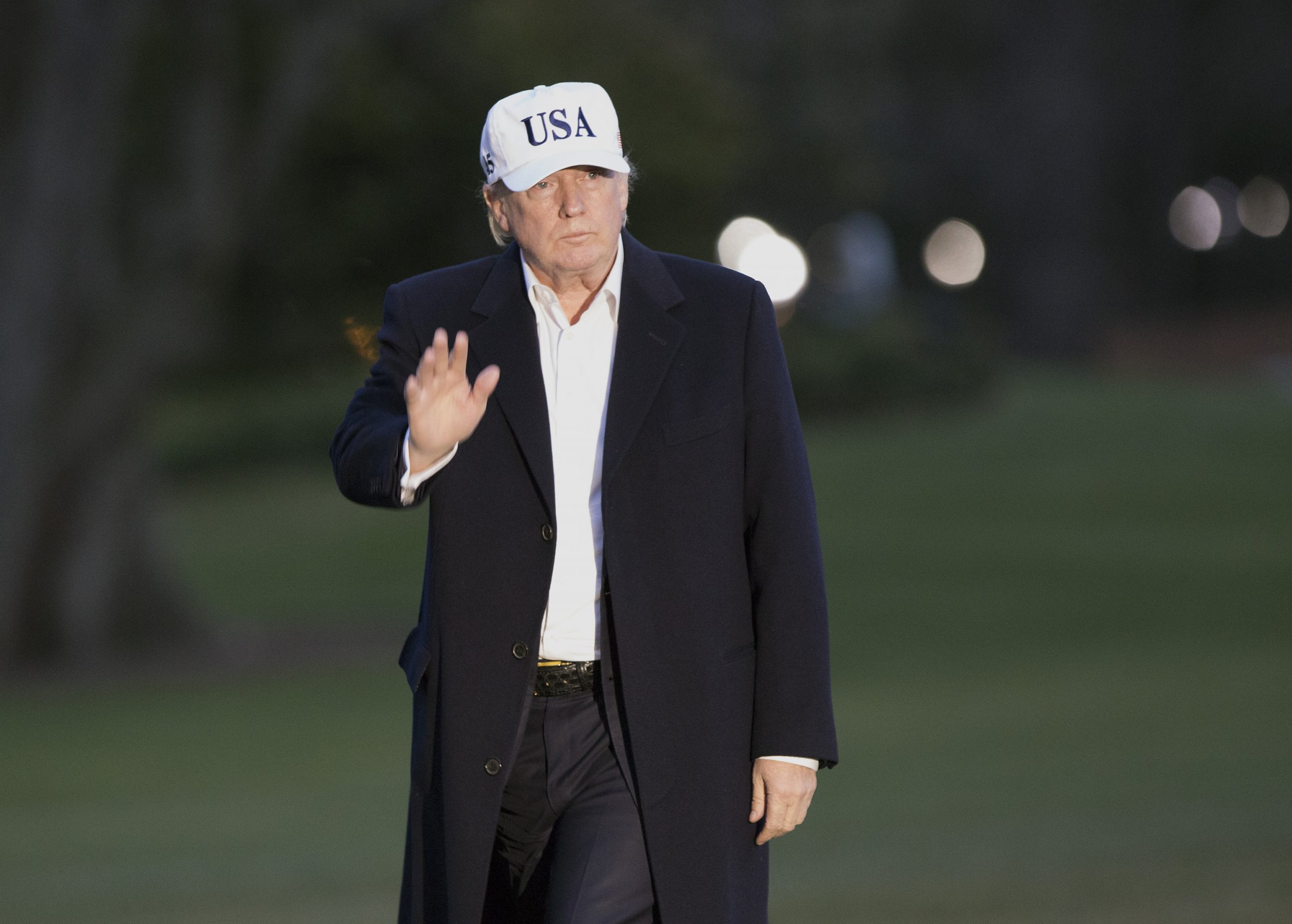 Thirty years ago, the classic Jean-Claude Van Damme flick Bloodsport was released to limited theaters. The ultra-violent movie follows the exploits of American soldier-turned martial-artist Frank Dux, and over the decades it has become a cult favorite. It has also picked up at least one powerful super-fan: President Donald Trump.
The insight into the future Leader of the Free World's cinematic tastes came in a 1997 New Yorker magazine profile of Trump, back when he just a braggadocios businessman. In the piece, writer Mark Singer carefully detailed a scene in which the New York City real estate magnate watched Bloodsport while on his private jet. It's not a film that's particularly revered for intricate dialogue or complicated plot-lines, yet it might as well have been Casablanca as far as Trump was concerned—because he didn't have the patience for anything but ass-kickery.
"We hadn't been airborne long when Trump decided to watch a movie. He'd brought along 'Michael,' a recent release, but twenty minutes after popping it into the VCR he got bored and switched to an old favorite, a Jean Claude Van Damme slugfest called 'Bloodsport,' which he pronounced 'an incredible, fantastic movie.' By assigning to his son the task of fast-forwarding through all the plot exposition—Trump's goal being 'to get this two-hour movie down to forty-five minutes'—he eliminated any lulls between the nose hammering, kidney tenderizing, and shin whacking."
For the curious, the Trump progeny tasked with fast-forwarding through Bloodsport was Eric, who was then 13 years old. And in case it wasn't exactly clear what the billionaire loved about the movie, there's this tasty anecdote about a strike below the belt:
"When a beefy bad guy who was about to squish a normal-sized good guy received a crippling blow to the scrotum, I laughed. 'Admit it, you're laughing!' Trump shouted. 'You want to write that Donald Trump was loving this ridiculous Jean Claude Van Damme movie, but are you willing to put in there that you were loving it, too?'"
It's interesting Trump loved Bloodsport so much, considering he has recently spoken out against violence in video games and movies. He has even called for films to have a rating system (which, of course, already exists).
"I'm hearing more and more people say the level of violence on video games is really shaping young people's thoughts," he said in the wake of the tragic school shooting in Parkland, Florida, on February 14. "And you go the further step, and that's the movies. You see these movies, and they're so violent. And yet a kid is able to see the movie if sex isn't involved, but killing is involved, and maybe they have to put a rating system for that."