Parkland School Shooting Survivor Calls for Spring Break Boycott Until Florida Passes Gun Control Laws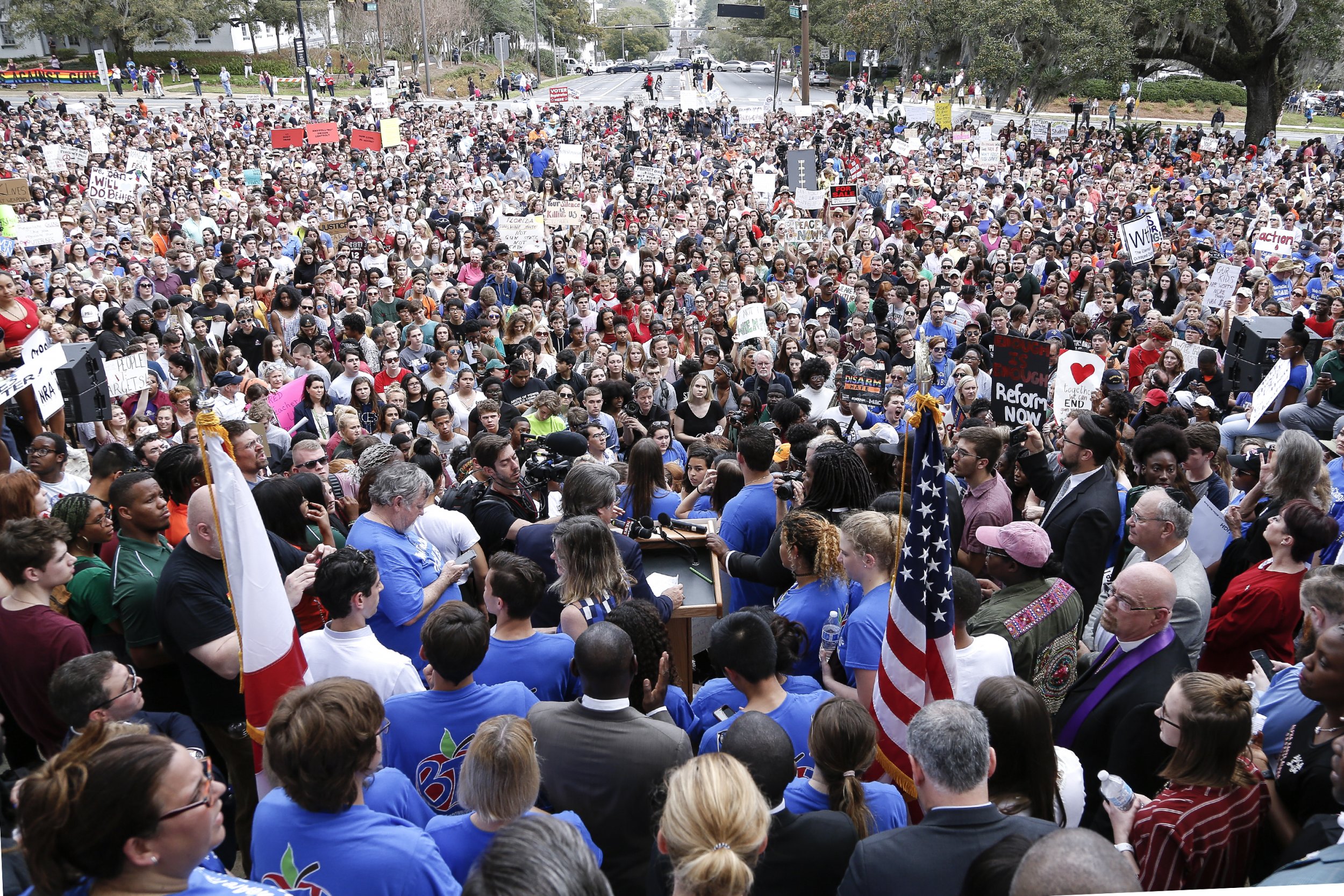 A teenage survivor of the Parkland, Florida school shootings has called for tourists to boycott spring break vacations in the state until gun control measures are enacted.
"Let's make a deal DO NOT come to Florida for spring break unless gun legislation is passed. These [politicians] won't listen to us so maybe [they'll] listen to the billion dollar tourism industry in FL," tweeted David Hogg, a 17-year-old senior at Marjory Stoneman Douglas High School, in Parkland.
Throughout the weekend, the campaign gathered momentum on social media, with Hogg's tweet shared more than 60,000 times by early Monday.
On February 14, a gunman opened fire at the school, killing 17 people. Hogg and a group of fellow students at the school are campaigning to have gun laws tightened and have held several protests.
Hogg is the co-founder of Never Again MSD, a student mobilization group which has called for certain weapons to be banned and improved access to treatment for the mentally ill.
The students have been subjected to an online smear campaign by conspiracy theorists who allege that they are actors trained to parrot anti-gun lobby talking points. In a Sunday interview with CNN Hogg thanked the detractors for being "great advertisers" who have helped him publicize his campaign.
Former student Nikolas Cruz has been charged with the killings. According to investigators, he used an AR-15 semi-automatic weapon and had a history of emotional problems.
Hogg's tweet attracted supporters and detractors.
"I like many Canadians travel to Florida from time to time to escape our winter. I can't speak for others but I will not be returning until meaningful gun control legislation is in place," responded Wendy Glaab, of Ontario, Canada.
Critics said that the campaign could put a dent in the state's vital tourism sector if it continues to gain traction.
In a follow-up tweet, Hogg instead urged people to vacation in Puerto Rico.
"Better Idea: Spend your spring break in Puerto Rico, it's a beautiful place with amazing people. They could really use the economic support that the government has failed to provide. #SpringBreak2018," he wrote.
In the wake of the Parkland shooting, Florida's state legislature rejected a bill banning many semiautomatic guns. President Donald Trump has indicated that he would be willing to consider restricting their sale, a move opposed by the powerful NRA gun rights lobby group.