Donald Trump 'Feels Happier' out of White House and off Twitter, Senior Adviser Says
Donald Trump's senior aid has said the former president "feels happier" since he left the White House and was banned from Twitter.
Trump left Washington for Florida on January 20 when Joe Biden was sworn in as president. Since then, he has been staying at his resort Mar-a-Lago where he has set up home.
The end of Trump's single term in office has been marred by the Capitol riots, prompting his ban from all major social media platforms and second impeachment trial where he stands accused of inciting violence.
However, Jason Miller, Trump's senior adviser, told The Sunday Times that the former president has been feeling much happier since he left office.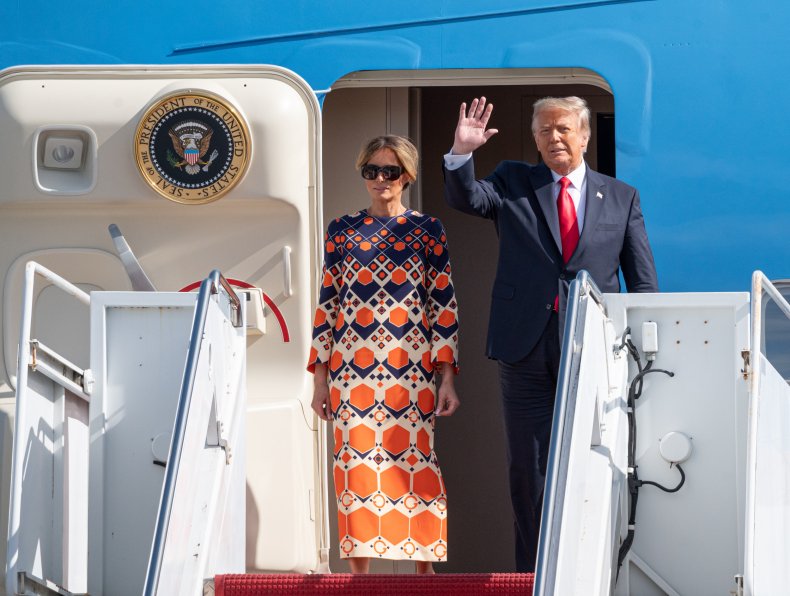 Miller, who was aboard Air Force One with Melania, Ivanka, Don Jr and other close family members traveling with the former president to Florida on January 20, described the mood as the former president left the White House.
He said: "The president was in a very good mood upon leaving and there were some very tender moments with his family. It was fun to have a front-row seat for that.
"The emotions ran the entire gamut. Some folks were very sad this day had come, but there was a sense of pride that this was the single most successful first term in US presidential history."
Miller also offered the British Newspaper a rare glimpse into Trump's private feelings about leaving office, saying: "This was the first time in years that I saw the president truly relaxed.
"Only 45 other people in US history have experienced what it is like to have the world on their shoulders... and to be able to exhale, knowing that it's not all on you for the first time in four years."
Miller also said that Trump's mood has continued during his time in Florida, describing Mar-a-Lago as "a beautiful place for a bit of rest and relaxation from the craziness of life", where the former president can play golf and socialise.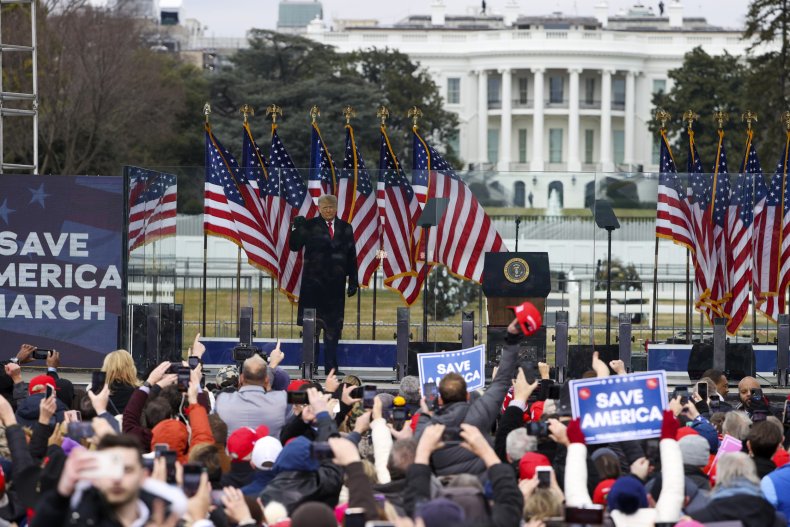 He also said Trump is feeling better as he spends time away social media platforms.
"The president has said he feels happier now than he's been in some time. He's said that not being on social media, and not being subject to the hateful echo chamber that social media too frequently becomes, has actually been good," Miller said.
"That's something the first lady has backed up as well. She has said she loves it, that he's much happier and is enjoying himself much more."
It comes as Trump faces a second impeachment trial this week as the U.S. Senate considers whether to find him guilty of "incitement of insurrection."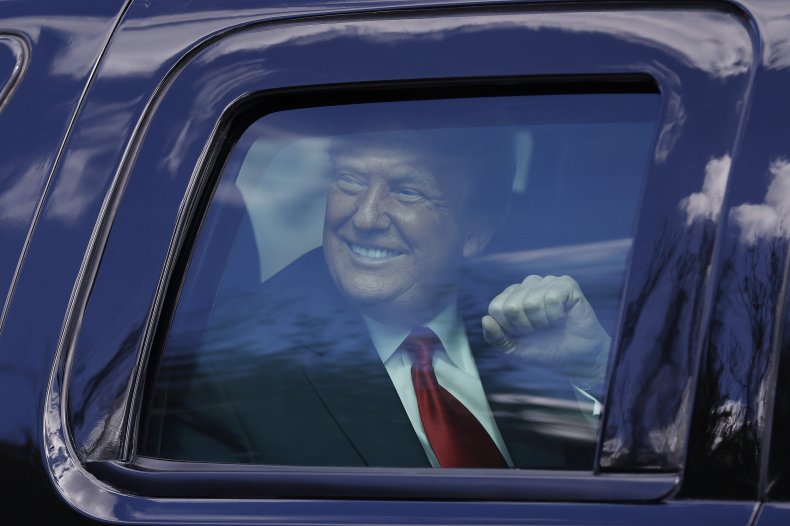 Democrats, who control the 50-50 chamber by the slimmest of advantages, will need 17 Republican members to join their cause in order to get a conviction. And while removing Trump from office won't be an option, as he is no longer commander-in-chief, a conviction could lead to his disqualification to ever run for office again.
But Miller said Trump is not feeling any pressure over the impeachment trial since there is "no real scenario in which he is going to be convicted."
On whether Trump will run again in 2024, the senior adviser said: "I hope he runs. Absolutely. I've told him that. He doesn't have to decide right now. My hunch is he would like to, but I think he wants to spend some time with the family, get a bit of golf in and enjoy the sun."