Donald Trump Has the Top Four Facebook Posts in the Last 24 Hours
Donald Trump has had the top four performing posts on U.S. Facebook pages in the past 24 hours, highlighting the president's consistent social media reach amid arguments that Republicans are over-censored online.
According to the Twitter account, @Facebook'sTop10, run by New York Times Tech Columnist Kevin Roose, the president has dominated 40 percent of the highest reaching link posts on Facebook in the past day.
Trump has had a hefty social media reach throughout his presidency, and his personal Twitter remains the sixth-most followed profile in the world.
President-elect Joe Biden has significantly Trump, with 68 million fewer followers on Twitter to date. Following the election, Biden gained more than 8 million followers, while Trump lost more than 200,000, but Trump remains far ahead in overall engagement.
One of Trump's highest performing weeks on Facebook and Instagram this year came in early October, after he was hospitalized with COVID-19, and millions of supporters flooded his accounts with likes and comments, The New York Times reported.
But despite his reach, the president and his allies have railed against social media platforms for flagging disputed content during the 2020 election.
In the two weeks after the November 3 election, Twitter flagged more than 90 tweets posted on Trump's account, labeling them as misleading or disputed. In all, the company applied over six different labels to the president's posts, with the most common one attached to content related to election fraud.
During a congressional hearing with Twitter CEO Jack Dorsey and Facebook CEO Mark Zuckerberg, Republicans criticized the Big Tech companies, arguing that they unfairly censor conservative content online.
Senator Ted Cruz accused Twitter of administering its policies in a "partisan and selective manner," and said that Senate Democrats wanted the tech companies to "silence voices that Senate Democrats disagree with."
On that day, Cruz issued a series of "Twitter tests," to see if the platform would censor his own posts about voter fraud.
Others accused the social media platforms of taking down posts by Trump, but not flagging repressive content from officials around the world.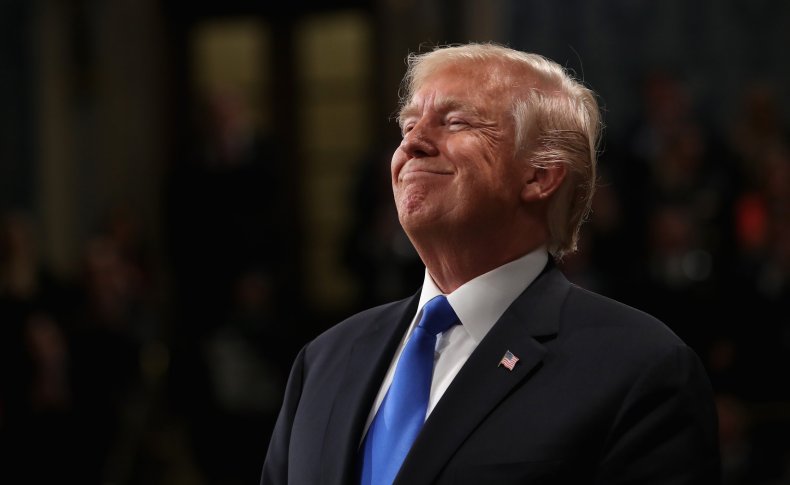 "I just don't understand how you can label the president of the United States. Have you ever taken a tweet down from the ayatollah?" asked Sen. Cory Gardner, Republican of Colorado.
In September, the president himself said, "Every year, countless Americans are banned, blacklisted, and silenced through arbitrary or malicious enforcement of ever-shifting rules," in reference to social media censorship.
But studies have consistently shown that conservative voices have ruled the online sites.
A Facebook executive told Politico in September that "right-wing populism is always more engaging" on the platform, and stated that conservative voices have an overall advantage on the site.
An analysis conducted by the media outlet and the nonpartisan think tank Institute for Strategic Dialogue found that overall, right-wing social media influencers, media outlets and other GOP supporters drove the online conversation about the Black Lives Matter movement and voter fraud—two of the most heated issues of the year.
Steven Johnson, an information technology professor at the University of Virginia McIntire School of Commerce, told USA Today that, "I know of no academic research that concludes there is a systemic bias—liberal or conservative—in either the content moderation policies or in the prioritization of content by algorithms by major social media platforms."
"If anything," he added, "there is evidence that content from highly conservative news sites is favored by Facebook algorithms."