Donald Trump Impeachment Odds Surge, With President Now Rated More Likely Than Not to Be Impeached
President Donald Trump's week of legal peril has significantly boosted the odds of his impeachment by the House of Representatives, at least as far as the betting markets are concerned.
Indeed, Trump is now rated more likely than not to be impeached during his first term, according to the latest odds offered by Irish bookmaker Paddy Power. Odds of 4/5, an implied probability of 56 percent, are available on Trump's impeachment before his term ends in January 2021. Conversely, a bet on Trump not to be impeached is currently rated at even money, or 50 percent.
It was a similar story on political prediction market PredictIt, which saw the price on Trump to be impeached in his first term leap to a value of 48 cents, the highest it has been in at least three months.
For the first time earlier this month, federal prosecutors directly implicated Trump in federal crimes. In a sentencing memo for Michael Cohen, prosecutors in New York wrote that the president had directed his former longtime personal lawyer to commit two campaign finance violations. Prosecutors later backed up the assertion that the president was behind the payments to silence two women about their claims of affairs with Trump shortly before the 2016 election when Cohen was sentenced in court to 36 months in prison.
Shortly after Cohen's sentencing, further bad news arrived for Trump as the same prosecutors detailed that they believed the publisher of the National Enquirer had made a payment to former Playboy model Karen McDougal "in concert with" the Trump campaign.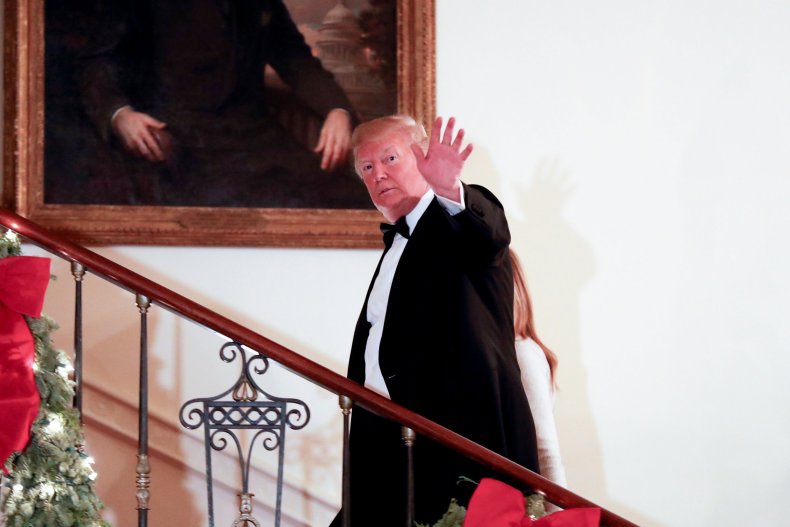 The political threat to Trump is about to increase, too, due to the impending Democratic takeover of the House. Were Democrats to vote in unison come January then they could make Trump just the third president in history to be impeached. Still, Democratic leaders, most notably presumed next House Speaker Nancy Pelosi, are still speaking cautiously about such a dramatic move, perhaps all too aware that a conviction in the Senate remains unlikely when Republicans have control of the chamber and a two-thirds majority is required.
Trump has repeatedly denied any wrongdoing regarding the campaign finance violations as well as the ongoing special counsel investigation into his campaign's alleged ties to Russia. Last week, he also brushed off any impeachment fears.
"It's hard to impeach somebody who hasn't done anything wrong and who's created the greatest economy in the history of our country," Trump said in an interview with Reuters. "I'm not concerned, no. I think that the people would revolt if that happened."