Will Trump Be Impeached? Here's What the Key Democrats Who Could Decide President's Fate Say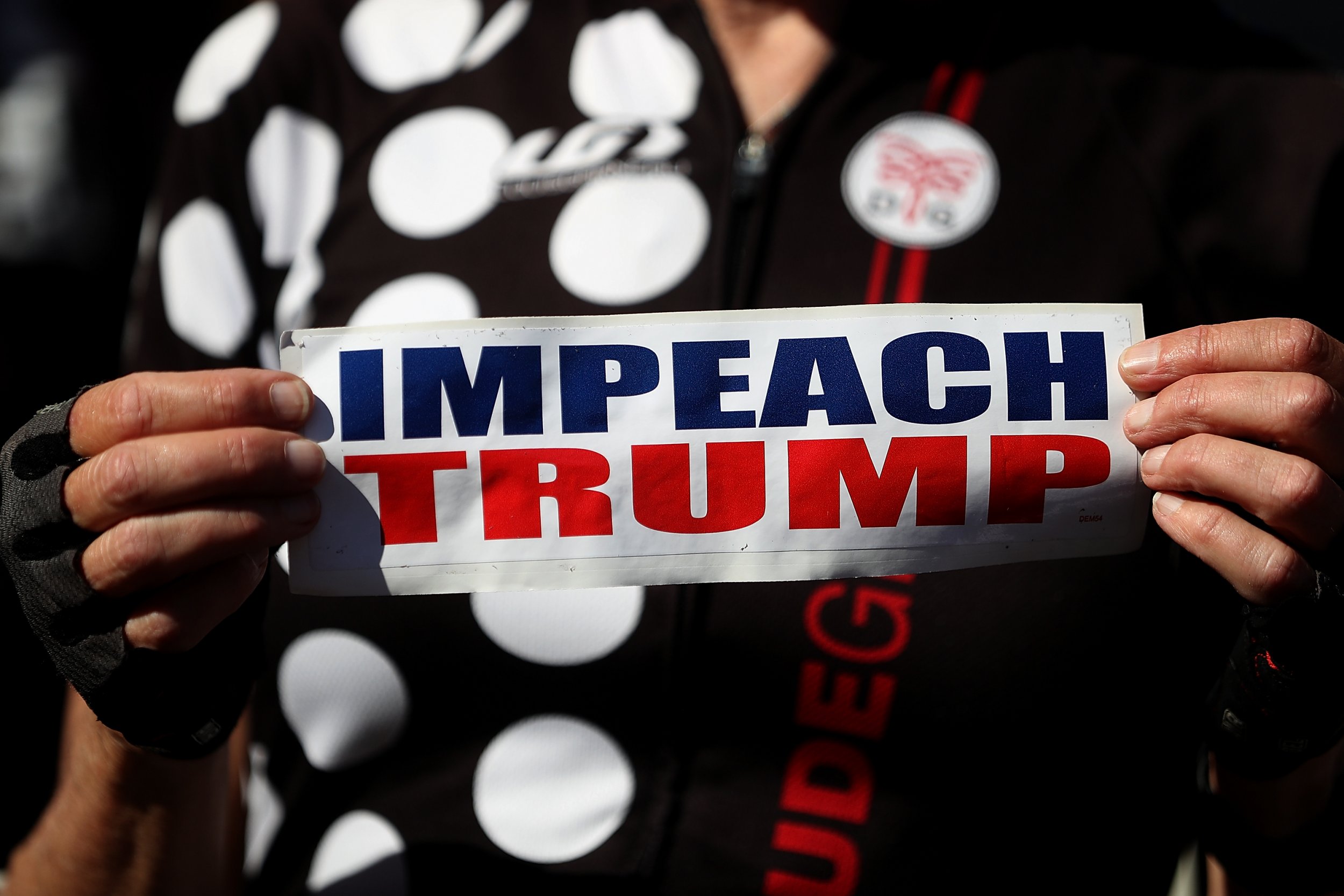 Despite saying that President Donald Trump has committed "impeachable offenses" after federal prosecutors implicated the president in felony crimes related to directing his formal personal attorney, Michael Cohen, to commit campaign finance violations, key House Democrats on the Judiciary Committee are hesitant to call for Trump's impeachment.
The Friday court filing by prosecutors from the Southern District of New York concluded that Cohen, who pleaded guilty to charges, made hush money payments to Karen McDougal and Stormy Daniels (whose real name is Stephanie Clifford) over their alleged affairs with Trump. Prosecutors said the payments were made "in coordination with and at the direction of" then-candidate Trump, "so as to suppress the stories and thereby prevent them from influencing the election."
Democrats have since called those allegations "impeachable offenses," including members of the governing body where articles of impeachment would originate: the House Judiciary Committee. But more than half of the 17 Democrats on the committee are reluctant to call for the president's impeachment, telling Newsweek that it's too early to seriously consider such a drastic measure.
"If he was willing to act illicitly to pay off a porn star, I'm guessing that behavior also translated to his financial dealings," said Eric Swalwell, the Democrat from California, who was one of the few representatives to not classify the Cohen court filings as "impeachable offenses."
"We shouldn't overserve a sugary appetizer to the American public when there's probably a much larger entrée," he said.
"Impeachment should be neither a fetish nor a taboo with us," Democratic Congressman Jamie Raskin, of Maryland, said. "We shouldn't get obsessed with it because it's not the be all and end all to the problems facing the country."
Representative Karen Bass, of California, shared a similar sentiment. "I don't want to see the first thing that we do when we take the gavel is impeachment," she said. "I think we need to provide oversight that has not been provided over the past two years… The oversight [and] Mueller's report might lead us [to impeachment], but it is absolutely not now."
The reasons for the hesitation, many of the Democrats told Newsweek, was because they want to wait until special counsel Robert Mueller's investigation is finished and a report is presented to Congress. They also cited concerns that while they, as Democratic House members, may believe the president should be impeached, such a measure would not have enough support by the rest of Congress and the American people.
The Judiciary Democrats will also conduct their own investigations with their newfound subpoena power. Once armed with the Mueller report, should it present legitimate reasons to call for Trump's impeachment, the Democrats believe their case for impeachment would then be the most effective.
The hesitance by House Democrats to immediately proceed with impeachment once they take control in January will likely ease the concerns of Trump, who reportedly believes it's a "real possibility," according to a CNN report Monday evening.
"Impeachment is a political process as much as anything else," Democratic Congresswoman Pramila Jayapal, of Washington, said. "The public has to be with us because ultimately we need a significant majority—two-thirds in the House—which means we need Republicans with us."
"An impeachment proceeding you do once. There aren't multiple times you do that," said Representative David Cicilline, the Democrat from Rhode Island. "We ought to wait for all the facts, review them carefully and make a determination as to what action is required."
"The more we have, the better we'll be," Congressman Steve Cohen, the Democrat from Tennessee, said. "I think he's committed impeachable offenses, but not the majority of Congress and people think that."
Democratic Representative Ted Deutch, of Florida, believed Democrats should wait until "we have the exhaustive list of all the potential things that the president has done before moving forward," while Congressman Hakeem Jeffries, the Democrat from New York, said it was important to "not veer off on tangents until the Mueller investigation has been concluded."
Sheila Jackson Lee, the Democratic congresswoman from Texas, said instead of having "a hearing scheduled for an impeachment inquiry," they're "well ready and prepared to receive the Mueller report and to make it public to the American people."
Democrats in House leadership roles, such as incoming Majority Leader Steny Hoyer and incoming House Judiciary Chairman Jerry Nadler, have also publicly tamped down calls for impeachment.
"Our position has been and is now, until the Mueller investigation is over, that it's premature to discuss what action ought to be taken as a result," Hoyer told reporters on Tuesday. "We want to see what he's found out."
Nadler also heeded caution over the weekend when speaking with CNN about the possibility of impeachment.
Similar to most of his colleagues on the Judiciary Committee, he called the alleged crimes "impeachable offenses." But that does not necessarily mean "they are important enough to justify an impeachment," which "is a different question," Nadler said.
Update: This story has been updated to include comments from Congressman Steny Hoyer.