'Donald Trump Needs to be Indicted and Charged' Over Jan. 6—Trial Attorney
Donald Trump "needs" to be indicted and charged over his actions relating to the January 6 attack and attempts to overturn the 2020 election, an attorney has said.
Christa Ramey, a trial lawyer at the Los Angles-based firm Ramey Law PC, was describing how the House Select Committee's eight public hearings have presented enough evidence to "at least" charge the former president with allegations of conspiracy.
Ramey said that prosecutors will want to ensure they have the strongest possible case if they plan on making Trump become the first former president to be charged with a crime in U.S. history, and will not just rely on a basic level of probable cause.
"Donald Trump needs to be indicted and charged, and not charging him will endanger future elections in this country," Ramey told Newsweek.
"If a president can dodge charges after attempting to undo an election and overthrow an incoming administration, then the country would be inviting Trump or someone else to use the same playbook again."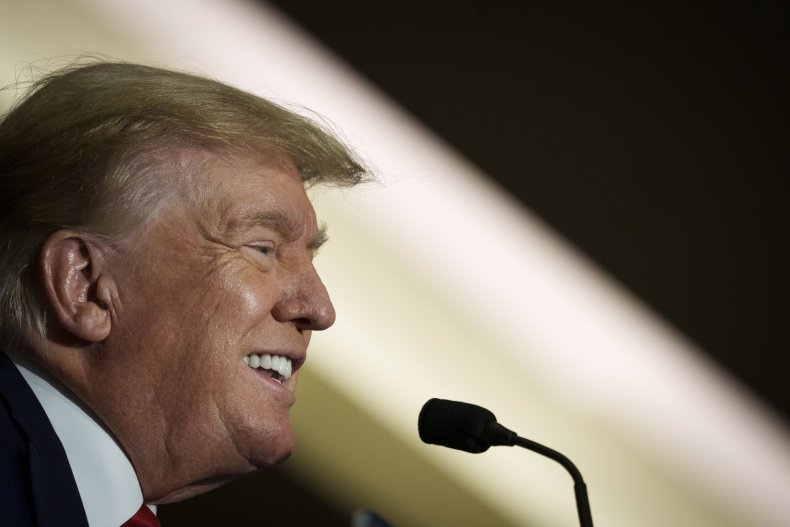 Ramey's remarks were made before The Washington Post and The New York Times reported that the Department of Justice has been investigating Trump's actions prior to the January 6 attack, as well as probing how much involvement he had in the plot to install fake electoral officials to falsely declare he won the 2020 election in several key states where he was beaten by Joe Biden.
The reports are the first indication that the DOJ is ramping up its criminal investigation and honing in on the former president. Previously the DOJ had focused its investigation on Trump's lawyers John Eastman—who spearheaded the alleged plot—and Rudy Giuliani.
The DOJ and Attorney General Merrick Garland have been criticized for their apparent slow response in bringing forward criminal charges against those responsible for trying to overturn the election, with the pressure only increasing with each of the January 6 proceedings.
Garland has repeatedly said prosecutors will not rule out bringing charges against the former president if the evidence warrants it.
Ramey said that Garland "understands the importance of making it clear that no man is above the law" and will not be swayed by major political and social fallout that will arrive if Trump is indicted.
However, Neama Rahmani, former federal prosecutor and president of West Coast Trial Lawyers, said he does not believe Garland is the right prosecutor to charge Trump, and that the political nature of the January 6 hearings may have made it even less likely that an indictment will be brought.
Instead, Rahmani said that the former president faces a greater risk of indictment in Georgia, where Fulton County District Attorney Fani Willis is leading an investigation into whether Trump committed a crime during his phone call with Brad Raffensperger, where he asked the Georgia secretary of state to "find" 11,780 votes to help him win the state in the last election.
The probe is also looking into "a multi-state, coordinated plan" by the Trump campaign to influence and overturn the results of the 2020 election.
"An indictment requires two things: a grand jury as well as a prosecutor who is willing to present charges to the panel," Rahmani told Newsweek. "I don't think Garland is that prosecutor."
Rahmani added: "The Department of Justice must have known about most of the evidence implicating Trump, even though it was made public recently. If anything, the political nature of the hearings makes it less likely that Garland will charge Trump now since he did not do so earlier. The Department of Justice is supposed to be an apolitical institution.
"Willis has at least taken the important first step of impaneling a grand jury and has a reputation of being a more aggressive prosecutor than Garland. If Trump is indicted, it will be because Willis has the stomach to do the unprecedented: prosecuting a former president."
Trump has frequently denied any wrongdoing with regards to January 6 or his call with Raffensperger. He also continuously pushes the unfounded claim that the last election was "stolen" from him because of widespread voter fraud, despite no evidence suggesting this.
Newsweek has contacted Trump's team for comment.