Footage of Trump's Inner Circle Sent to Jan. 6 Committee to Air This Summer
A filmmaker is turning over "never-before-seen footage" set to air this summer of former President Donald Trump and those in his inner circle following a subpoena issued by the January 6 committee.
Alex Holder, a British filmmaker and founder of London-based AJH Films, said Tuesday that he has complied with the congressional request to present video recordings of the final six weeks of Trump's reelection campaign in addition to purported unseen footage of the January 6, 2021, riot at the U.S. Capitol.
Other content reportedly includes "unparalleled access and exclusive interviews" with Trump himself, as well as with his children Ivanka, Eric and Donald, Jr. Jared Kushner and former Vice President Mike Pence are also involved.
Featured footage takes place at the White House, Mar-a-Lago and at behind-the-scenes events on the campaign trail. It also provides before-and-after interviews following the events of January 6, Holder said.
The committee will depose Holder this Thursday.
Holder said footage for a documentary titled Unprecedented was originally purchased by an unspecified streaming service last year and is scheduled to be released in three parts this summer. Previously, due to the sale of the footage, Holder said he had no legal authority to release the material or publicly discuss its contents—adding that he "maintained full editorial control" and was never compensated by Trump, his family or the former president's staff.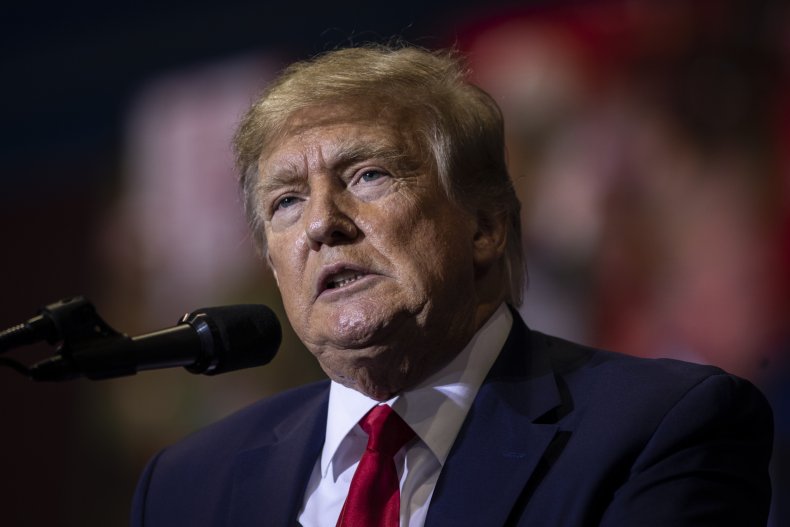 "When we began this project in September 2020, we never could have predicted that our work would one day be subpoenaed by Congress," Holder wrote as part of a statement that he tweeted Tuesday. "As a British filmmaker, I had no agenda coming into this. We simply wanted to better understand who the Trumps were and what motivated them to hold onto power so desperately."
Holder and his documentary team are "fully cooperating" with the January 6 committee and have already handed over all relevant materials it has requested.
Politico reported that the committee subpoenaed Holder for raw footage related to January 6, interviews with the former president and his inner circle, and footage "pertaining to discussions of election fraud or election integrity surrounding the November 2020 presidential election."
Rolling Stone reported that two former senior Trump administration officials who were still part of the administration following January 6 claimed not to know about Holder's documentary.
"What the f**k is this?" one former top Trump 2020 official reportedly messaged Rolling Stone earlier Tuesday when hearing about Holder's compliance in relation to the subpoena.
Holder previously produced the 2016 film Keep Quiet, centered on Hungarian politician Csanád Szegedi, who was known for making antisemitic remarks and having ties to a radical nationalist party. Szegedi was later found to be Jewish.
It remains unclear whether Pence will be asked to testify in front of the January 6 committee.
Newsweek reached out to Holder's attorney, Russell Smith, for comment.