Donald Trump Insulted a Country Singer's Skin on 'The Celebrity Apprentice'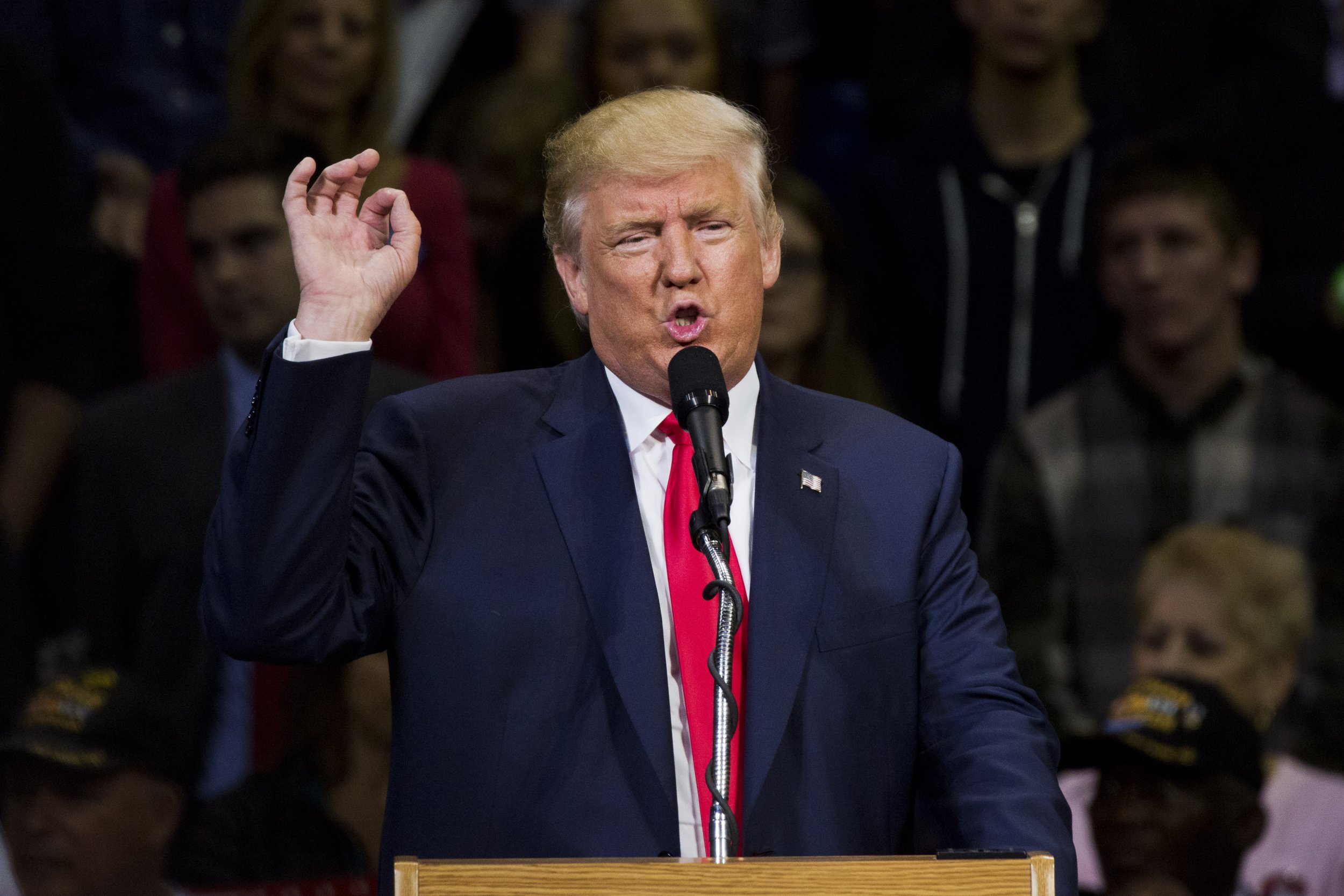 The release of Donald Trump's lewd comment about grabbing women by the genitals has opened a can of worms about other things the Republican candidate has said.
More crass remarks made by the U.S. presidential candidate in 2010, have emerged in which he describes himself as a "skin man" and criticized the appearance of country singer Emily West.
The Huffington Post obtained a transcript of unaired comments taken from Trump's former NBC reality show, The Celebrity Apprentice, on which West appeared as a guest star for a challenge.
As part of a task, the two celebrity teams—which included the likes of Cyndi Lauper and Bret Michaels—had to give a budding country musician a makeover and guide them to stardom by aiding them in media training and promoting their music. Lauper's team selected West, while a then-unknown Luke Bryan was selected by Michaels' team.
According to the Huffington Post, Trump, who judged the makeovers along with country veteran Trace Adkins, is alleged to have made numerous remarks about West's physical appearance rather than focusing on the efforts of the contestants.
"I assume you're gonna leave this off, don't put this shit on the show, you know," he said during filming of the episodeaccording to the transcript. "But her skin…her skin sucks, okay? I mean, her skin, she needs some serious fuckin' dermatology."
The transcript shows Trump went on to reference West's competition, Luke Bryan, saying: "Personally, I am, as you probably heard, not a gay man, but I think he's better looking that [sic] Emily, okay?"
Adkins, however, defended the singer saying the promotional brochure Lauper's team created for West was more "polished looking" than Bryan's.
Trump responded: "You're obviously not a skin man…which is okay. I wish I wasn't."
Lauper confirmed the incident took place when contacted by Huffington Post, adding "Of all people to talk about people's skin! What the hell is going on with his?" The singer pointedly added of Trump's election race: "He's a reality star and he has low-lifed our entire political system that is so 1800 gangs of New York."
Trump's spokesperson told the Huffington Post his campaign "can't comment on an alleged transcript."
Speculation of more off-color remarks by the Republican candidate first did the rounds over the weekend after audio of his lurid 2005 chat with then- Access Hollywood host Billy Bush was made public.