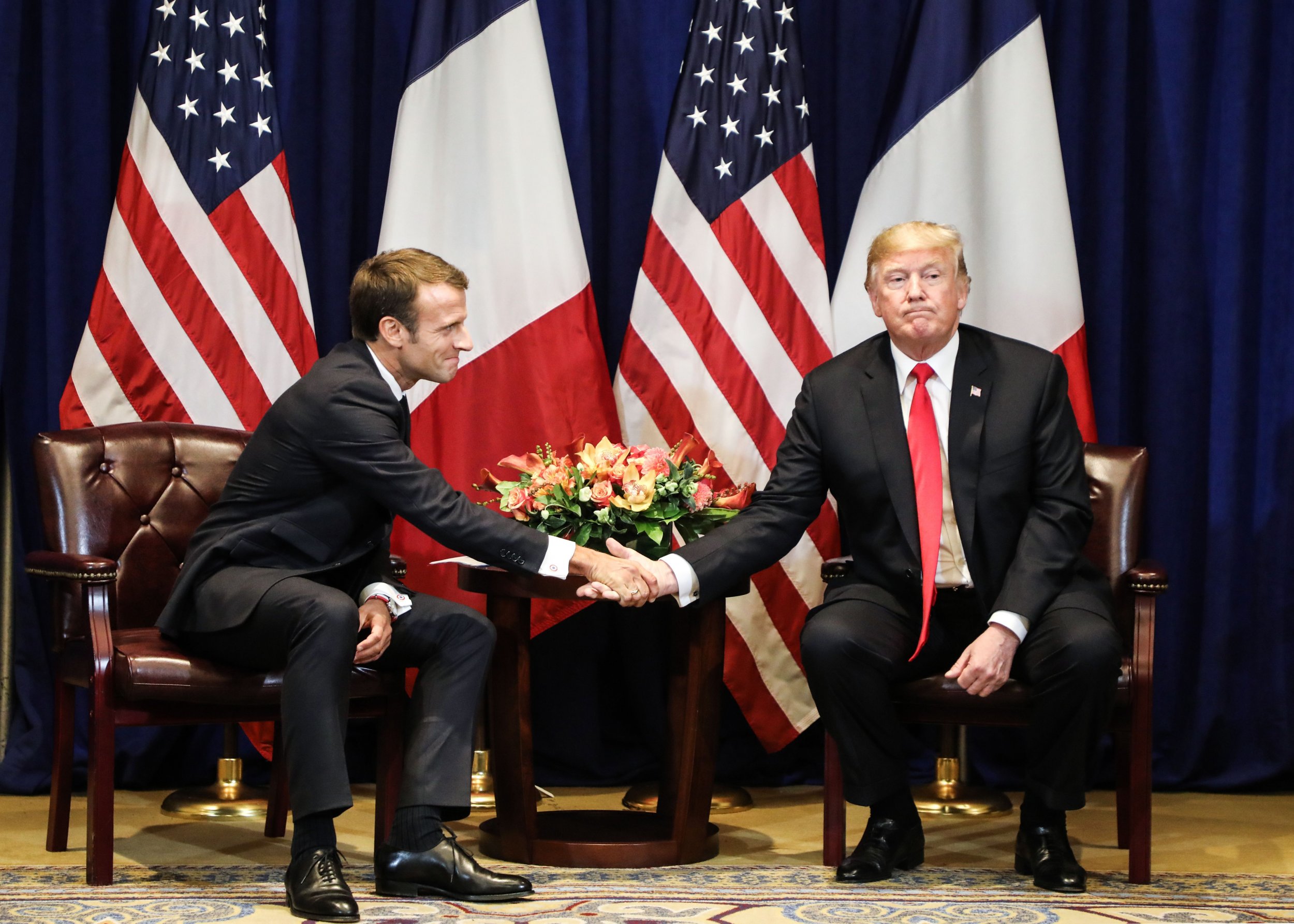 President Donald Trump criticized French President Emmanuel Macron on social media just as the Republican leader's plane landed in the European country.
In the latest sign of strained transatlantic ties, Macron called Tuesday for the formation of a "true, European army" to defend the continent against foreign threats presented by "China, Russia and even the United States of America," which was traditionally an ally. As Trump's aircraft touched down in France, Macron expressed his outrage over the comments on Twitter.
"President Macron of France has just suggested that Europe build its own military in order to protect itself from the U.S., China and Russia. Very insulting, but perhaps Europe should first pay its fair share of NATO, which the U.S. subsidizes greatly!" Trump tweeted minutes after landing.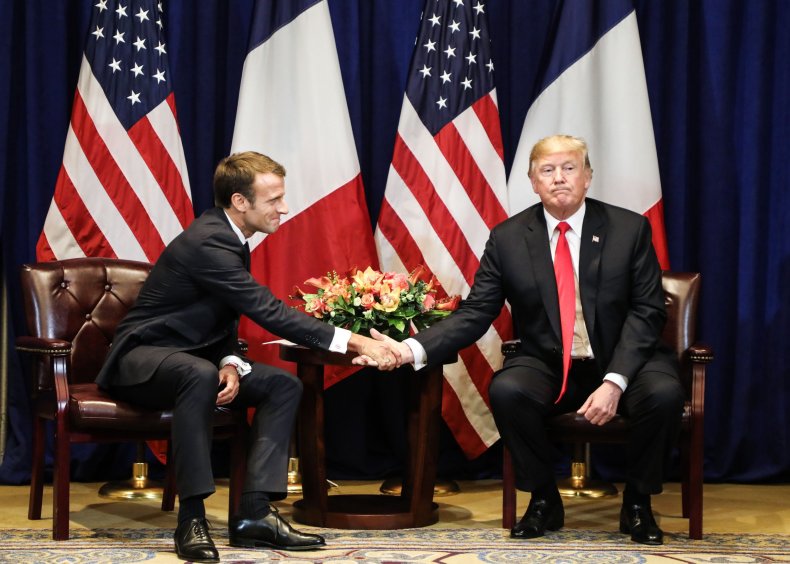 Trump has repeatedly called on fellow members of the U.S.-led NATO Western military alliance to contribute more to the coalition, including spending at least 2 percent of their gross domestic product on defense. Such grievances dominated a tumultuous summit among NATO's leaders in July, when Trump railed against longtime U.S. partners for not spending enough on their militaries.
While other European leaders such as German Chancellor Angela Merkel have expressed support for a European defense force, Macron has been particularly critical of Trump's foreign policy decisions. In September, the French leader suggested that he would not establish trade deals with any country that was not a party to the Paris climate agreement, deal from which the U.S. became the only nation to leave following a decision by Trump last year.
Macron was also backed by European allies Germany and the United Kingdom in attempting to salvage the nuclear agreement established by the U.S. and Iran in 2015. Trump abandoned the deal in May, and the three European states, along with the EU, China and Russia, have entered into extensive negotiations to keep it alive in Washington's absence, potentially by establishing an alternative payment system to dodge U.S. sanctions.
Macron's recent remarks, which came after he argued, "It is up to us to guarantee European security" in August, were in response to Trump's announcement that the U.S. would leave the Intermediate-Range Nuclear Forces (INF) Treaty. The 1987 deal signed between the U.S. and the Soviet Union prohibits the deployment of land-based missile systems within the ranges of 310 to 3,420 miles.
"When I see President Trump announcing that he's quitting a major disarmament treaty which was formed after the 1980s Euro-missile crisis that hit Europe, who is the main victim?" Macron asked in a Radio 1 Europe interview. "Europe and its security."