Donald Trump 'Really Doesn't Have an Interest' in Twitter, Devin Nunes Says
While there are talks reportedly underway between Twitter and billionaire Elon Musk following his bid for the company, do not expect to see former President Donald Trump back on the social media site.
On Monday morning, Devin Nunes, the CEO of Trump Media & Technology Group (TMTG), said Trump likely would not make a reappearance if his account were to be reinstated. Nunes told Maria Bartiromo on Mornings with Maria that Trump "really doesn't have an interest in going on Twitter." Twitter could soon change ownership, as The Wall Street Journal has reported that the two parties "could finalize a deal as soon as this week."
Toward the end of the segment, Bartiromo asks Nunes if Musk were to assume ownership of Twitter, would the former president make a return to what was his preferred social media site during his presidency and run for office.
"Well, I can only report what he said. He said he really doesn't have an interest in going on Twitter, and my guess is that would continue to be the same," Nunes stated.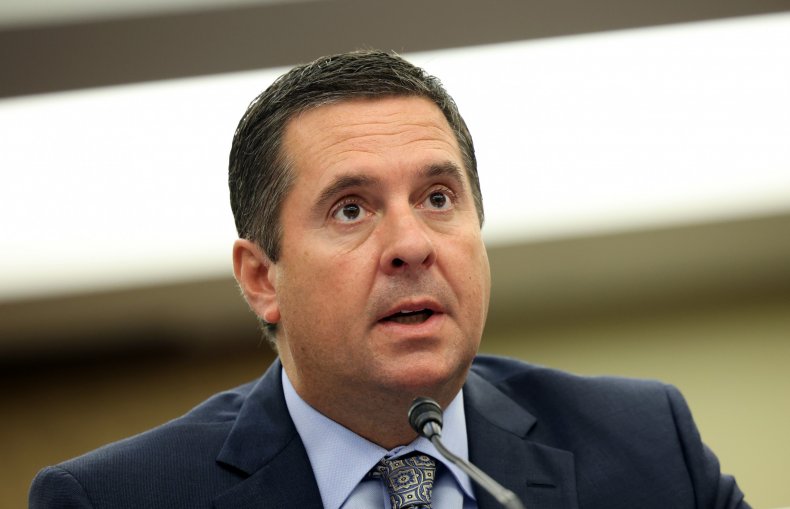 Nunes, the head of TMTG, the company behind Truth Social, also stated that users on that platform, directed specifically at conservatives, are getting more engagement than those on Twitter.
"I mean look, until you get in there and get that company and wipe out everything that's been happening there for the last several years, I just see, Twitter right now is nothing more than a PR wire. It's got a global footprint, but there's just nobody there. How do you explain how we have more engagement on Truth Social than they have on Twitter?" Nunes said.
Also during the interview, Nunes stated why he believed that Truth Social was and is necessary, given the current state of big tech, and why Trump had no choice but to start the social media site.
"Remember, why are we here? We're here because all of these tech tyrants either censored us, banned us. Millions of Americans got banned, got kicked off of these platforms. And Donald Trump, the president of the United States, had no choice but to start this company to give the American people their voice back, and that's what we're doing at Truth Social," Nunes said.
In response to Newsweek, a representative for the former president sent a link to an interview Trump did with Americano Media. In the interview, from earlier this month, Trump, following Musk's purchase of Twitter stock, is asked if his account were to be reinstated, would he return to the social media platform. Trump, like Nunes, indicated that his return to Twitter would be an unlikely scenario.
"Well, I'm doing a big account now. We're doing a big platform right now, so probably wouldn't have any interest," Trump said.
The former president goes on to state that the popular social media site is not what it used to be, calling it "boring" and "not the same place."
"You know, Twitter's become very boring. They've gotten rid of a lot of their good voices on Twitter, a lot of their conservative voices. It used to be a war on Twitter, but it was a very interesting war. You know, it'd be a war of mental, mentally we had some pretty good fights. And we'd go after the progressives, I call them the 'unprogressives' because they're actually 'unprogressive.' But we'd be fighting back and forth, and it was great stuff. Now it's boring, and friends of mine tell me that Twitter is not the same place, it's a very boring place right now," Trump said.
Newsweek reached out to TMTG for comment.