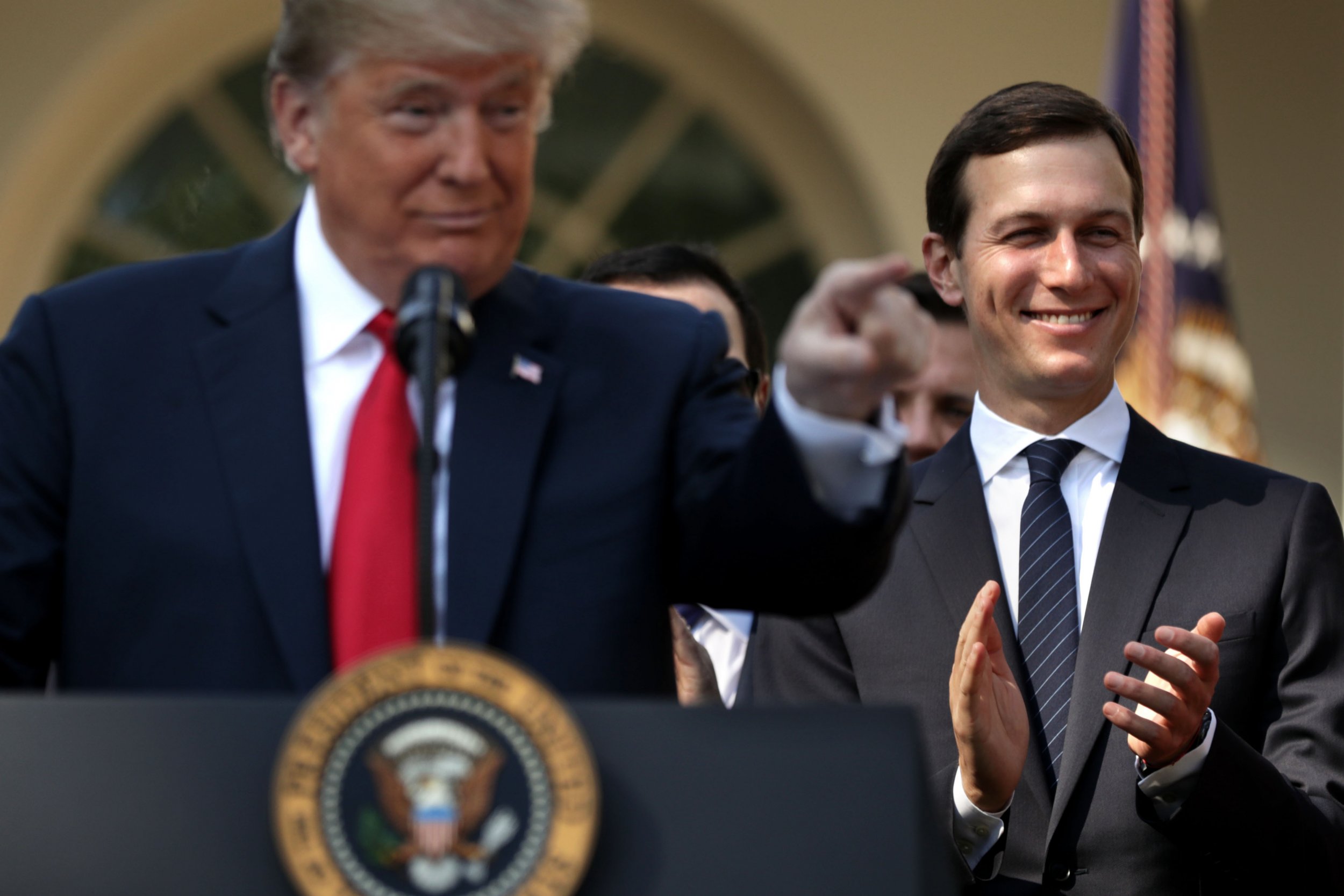 President Donald Trump's trust in his son-in-law Jared Kushner's ability to deliver a deal to ensure funding for his long-promised border wall has reportedly been shaken following the longest government shutdown in United States history. Kushner, who serves as a senior adviser to the president, was one of the leading figures in congressional negotiations as the White House sought $5.7 billion in funding for a wall along the southern border with Mexico.
However, after 35 days of 800,000 federal workers going without pay, Trump signed a bill to reopen the government for three weeks on Friday that included no money for his wall. It was a deal he could have signed prior to the government partially shutting down last month.
The move has been widely slammed as a "cave" by conservative media figures, with Ann Coulter calling Trump "the biggest wimp ever to serve as president."
Reportedly lashing out at those around him, Trump is said to, at least in part, blame Kushner for a shutdown that has seen his approval rating drop yet further.
"[Trump] has been frustrated at everyone around him for not delivering a deal he can accept. And he has become wary of his son-in-law's advice on this issue," The New York Times reported Saturday citing White House aides.
It is not the first time Kushner is reported to have taken heat from the president. During the shutdown, Trump jabbed, according to The Washington Post, that "Apparently, Jared has become an expert on immigration in the last 48 hours," after the husband of Ivanka Trump presented details of potentials deal to end the impasse.
Kushner had been riding high in Washington after he helped broker a historic criminal justice reform bill. However, one of the Democrats who worked with Kushner on the bill, Representative Hakeem Jeffries of New York, has far less faith in Kushner to deliver a similar bipartisan deal on immigration.
"Unless he's able to convince his father-in-law to abandon his obsession with building a medieval border wall, then he's not going to be successful in finding a bipartisan agreement," Jeffries told The Times.
Kushner is said to continue to insist that there is a grand bargain to be had involving legal status for so-called Dreamers, who were brought to the U.S. illegally as minors. Yet Trump has already threatened to declare a national emergency in order to fund his wall if Democrats do not relent.
And, despite backing down Friday, there is no sign of Trump giving up on his wall.
"Only fools, or people with a political agenda, don't want a Wall or Steel Barrier to protect our Country from Crime, Drugs and Human Trafficking. It will happen - it always does!" he tweeted Saturday.